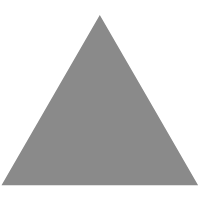 1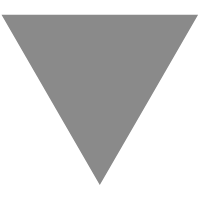 Hulu Black Friday Deal: 75% Off at $2 a Month
source link: https://www.businessinsider.com/guides/deals/hulu-black-friday-deal-2022-11
Go to the source link to view the article. You can view the picture content, updated content and better typesetting reading experience. If the link is broken, please click the button below to view the snapshot at that time.
Home
Chevron iconIt indicates an expandable section or menu, or sometimes previous / next navigation options.
Deals
Get a full year of Hulu for $2 a month with this limited-time Black Friday deal
Save Article IconA bookmark
Share iconAn curved arrow pointing right.
Hulu's Black Friday deal is now available for new members. Chesnot/Getty Images
When you buy through our links, Insider may earn an affiliate commission. Learn more.
Every holiday season, Hulu celebrates Black Friday with a great deal, and this year is no different. For a limited time, new subscribers can get Hulu's ad-supported plan for only $2 a month for an entire year.
If you do the math, that means you'll only end up paying $24 for your first year of Hulu. Since the service usually costs $8 a month, this deal will save you $72 over 12 months. And if you're looking to get even more out of streaming, a rare Black Friday deal lets you bundle Hulu and Disney Plus for $5 a month.
Hulu is known for its vast catalog of TV shows, movies, and originals, offering members access to a huge library of entertainment options. The service just increased the cost of its ad-supported plan by $1 in October, so this Black Friday deal is a great chance to lock in an entire year at a fantastic, low price. 
How to get Hulu's Black Friday 2022 deal
In order to get Hulu's Black Friday deal, you need to be either a new or eligible returning Hulu subscriber. If you fit the qualifications, all you need to do is sign up on Hulu's website before 11:59 p.m. PT on November 28 to snag the deal.
Deal iconAn icon in the shape of a lightning bolt. Limited-Time Deal
Hulu Black Friday Deal (Monthly Price)
Hulu offers lots of series, movies, and originals, including "Bob's Burgers," "Prey," and "The Handmaid's Tale." The service only ever sees discounts during Black Friday, and this year is no exception: new and returning members can get their first year of the ad-supported plan for only $2/month when they sign up before November 28.
After the 12-month period ends, your subscription will auto-renew at the full $8 monthly price unless you cancel. Since the deal works on a month-to-month basis, you don't have to commit to the full year either; you can hop out of your Hulu plan at any time. 
Existing Hulu members or anyone who has had a Hulu membership within the last month are not eligible for this promotion. 
How much does Hulu usually cost?
Normally, a Hulu Basic subscription (ad-supported) costs $8 a month, so you'll save $6 a month, or $72 in total, for the year. Hulu's Premium subscription (ad-free) costs $15 a month, but that plan is not part of the deal.
Viewers who are looking for more entertainment options should also consider the Disney bundle. The bundle combines subscriptions to Hulu, Disney Plus and ESPN+ for a starting price of $14 a month. Unfortunately, you can't combine Hulu's Black Friday deal with the bundle.
LoadingSomething is loading.
As a Tech Deals and Streaming Reporter for Insider's Reviews team, Sarah covers the latest movie and series releases along with the best sales on products we recommend. Prior to joining Insider Inc., she was a Deals Writer at Wirecutter, a New York Times company. After graduating from California State University, Fullerton with a degree in Marketing, Sarah started out as a Freelance Deals Writer at Wirecutter; there she focused on newsletter creation, social media promotion, and syndication in addition to deals writing before stepping into a full-time role. Her accomplishments from this position, in addition to the countless deals she's written, include implementing multiple social media marketing campaigns and launching a Deals Facebook group for the company. Say hi (or send a picture of your pet) to Sarah at
[email protected]
, or reach her on Twitter at @sarahhahr or on Instagram at @lord_ponty. 
Learn more about how our team of experts tests and reviews products at Insider here
.
Learn more about how we research deals
.
Read more Read less