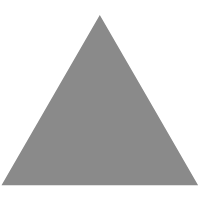 0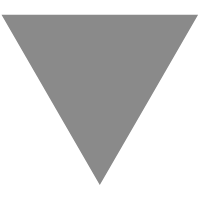 Judge in Roche Freedman case rules Christen Ager-Hanssen deposition can go ahead
source link: https://coingeek.com/judge-in-roche-freedman-case-rules-christen-ager-hanssen-deposition-can-go-ahead/
Go to the source link to view the article. You can view the picture content, updated content and better typesetting reading experience. If the link is broken, please click the button below to view the snapshot at that time.
Judge in Roche Freedman case rules Christen Ager-Hanssen deposition can go ahead
The New York federal judge in charge of ousted Roche Freedman partner Jason Cyrulnik's case against his former firm has ruled that the deposition of Christen Ager-Hanssen can go ahead.
Cyrulnik, who is accusing his former co-partners at Roche Freedman of scheming to oust him from the firm to avoid paying his share of a client fee paid in digital assets, had originally requested to subpoena Ager-Hanssen in October.
Ager-Hanssen's testimony is likely to be highly revealing: Ager-Hanssen was on the other end of the filmed conversation with Kyle Roche, published by Crypto Leaks in August. The leaked conversation saw Roche bragging on-camera about his practice of filing junk lawsuits against digital asset companies to gain intelligence for (and give cover to) Ava Labs, another Roche Freedman client in which Roche and his fellow partners have a proven financial stake.
According to Cyrulnik, Ager-Hanssen is willing to testify that disgraced Roche Freedman partner Kyle Roche admitted to him that the allegations contained in Cyrulnik's suit are true.
However, the subpoena was rejected by the magistrate hearing the request, finding that it was "burdensome, seek[s] information not likely to be relevant or admissible at trial, and appear to have been issued for improper purposes."
Now, the court has quashed the magistrate's order, paving the way for Ager-Hanssen to submit testimony:
"In this case, the Court is left with the definite and firm conviction that the Magistrate Judge erred in quashing Cyrulnik's subpoena to depose Ager-Hanssen."
The Judge rejected the suggestion that the subpoena would be "unduly burdensome," acknowledging that the subpoena would likely mean Roche Freedman would need to take "extensive" discovery to refute Ager-Hanssen's testimony but saying that "this burden cannot outweigh the potential significance of the alleged testimony."
The Judge also rejected the suggestion that the subpoena was issued for improper purposes:
"There is no basis to find that the deposition is being sought for an improper purpose. Ager-Hanssen has come forward with allegations that are highly relevant to the case, and it is reasonable that Cyrulnik would seek to preserve that testimony."
The leaks have already wrought significant havoc for Roche Freedman and its partners: the firm fired Roche after the various digital asset companies it was suing began demanding that the company be thrown off their cases in light of the leaks, and the firm ended up getting removed from its class action case against Tether in October.
Ager-Hanssen told CoinGeek's Kurt Wuckert Jr. in September that he originally set up a meeting with Kyle Roche because he was interested in the legal implications of setting up blockchain projects. He said he did not make the infamous recording and was surprised when Roche initially began bragging about the questionable inner workings of his firm.
Watch: Christen Ager-Hanssen returns to CoinGeek Weekly Livestream Special
New to Bitcoin? Check out CoinGeek's Bitcoin for Beginners section, the ultimate resource guide to learn more about Bitcoin—as originally envisioned by Satoshi Nakamoto—and blockchain.