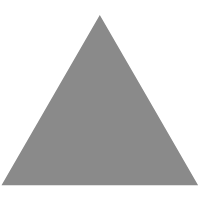 0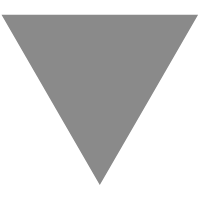 10 things all successful assets have in common
source link: https://blog.unity.com/community/10-things-all-successful-assets-have-in-common
Go to the source link to view the article. You can view the picture content, updated content and better typesetting reading experience. If the link is broken, please click the button below to view the snapshot at that time.
Who hasn't gotten rejected at least once? In the Unity Asset Store submission process, rejections can be especially tough after you've poured your heart and soul into building a new asset pack. To help ensure your next asset submission is successful and quickly released on the Asset Store, we've compiled a list of our top 10 tips that cover the essentials of successful asset submissions (but that can be easy to overlook).
Building a successful asset submission
10. Go trademark-free to avoid potential legal complications
There are a lot of brand names we use every day without thinking, or logos we associate with specific products. However, when it comes to building something of your own, it's crucial that you're not mistakenly using a brand that's someone else's.
Even if you don't realize you've included it, unauthorized use of a trademark is considered trademark infringement, which could put both you and your customers in a tough place. Always double-check your imagery and naming to make sure your asset package doesn't include trademarks.
9. Document the technical specifications
Before buying an asset, customers need to know what exactly they're getting. Some questions to consider are:
What kind of models will they find in this package?
Is the model's mesh density too heavy for the project?
What are the dimensions of the texture files?
Make sure your technical description is as in-depth as possible, and be sure to document what the specifications are for users.
8. Make sure third-party assets are accompanied by their licenses
As a publisher, you are allowed to use third-party components to showcase how your asset works. However, keep in mind that you are using other people's work, which might come with usage restrictions.
Don't forget to include license files with third-party assets, and make sure their licenses are compatible with our EULA.
7. Include Prefabs in your package content
A major benefit of Prefabs is that they are essentially linked copies of the asset that exist in the Project window. Changes made or applied to the original Prefab will be propagated to all other instances of it. Prefabs can also help your customers use your assets in their projects with a simple drag-and-drop.
6. Ensure your files are organized and easy-to-browse
Trying to find a specific file in a messy environment can be tedious, and may be enough of a frustration that a customer could leave you a one-star review. 
Examples of "messy" submissions include:
Files and folders that are not organized either by file type or by relation
Assets that don't have a parent folder containing all of the package files
5. Describe your asset accurately and in detail
Providing detailed information can help educate customers about the asset they are buying. We encourage publishers to list all of the features of a package, including technical specifications and limitations, in a scannable and detailed description.
4. Use attractive marketing images
Images are what customers see first when they browse, so it's important that yours are high-quality and represent your product.
The most common errors include:
Using the Unity default skybox as a key asset image
Including hard-to-see or poorly designed layouts
Featuring an excessive amount of text elements
3. Have a professional publisher website
When you're ready to submit a listing to the Asset Store, it's important to make sure that you have an active website link that provides complete information about you as the publisher. Your website should clearly showcase contact details and highlight the work you do or your core skill set. It should not direct customers to other marketplaces.
2. Reset your Prefab position and rotation
Prefabs that have their transforms set to default values are convenient, and easy to adjust as needed. To help your customers get started with your Prefabs more quickly, set the position and rotation to zero and the scale to one. This will provide a convenient starting point for customers to adjust Prefabs in their projects.
1. Make sure your package provides value
"Package is too simple to provide value" is the most common reason assets are rejected. It's essential that your assets provide value to your customers. We often receive inquiries about how to avoid this rejection reason – most of the time, two scenarios come up:
High quality is key Art assets should follow good design principles and current industry standards. For script-oriented packages, assets should be well-rounded and provide substantial value to customers, as well as in-depth documentation.
"Game-ready" is the goal In addition to following industry standards for games, assets should be easily incorporated into existing projects in the most recent versions of Unity, and be able to complement a solution or solve some kind of problem.
Deliver value to game developers from day one
We know you have talent and vision. With these tips, you can submit assets with all the right stuff to get approved more quickly.
Whether you're an industry veteran, a mid-sized studio, or an indie looking to share your creations and fund a future project, Asset Store publishing provides a platform to manage and monetize your work, reach customers, and connect with a community of fellow talented creators.
If you're ready to publish today, here's how to get started:
Keep on creating and continuing to spark creativity and innovation in the game developer community. 
Questions for the community or our team? Chat with us in the forums!