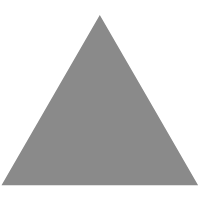 1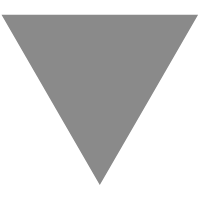 Insider Tips for Creating Landing Pages to Achieve Crazy High Conversions
source link: https://codecondo.com/insider-tips-for-creating-landing-pages-to-achieve-crazy-high-conversions/
Go to the source link to view the article. You can view the picture content, updated content and better typesetting reading experience. If the link is broken, please click the button below to view the snapshot at that time.
Insider Tips for Creating Landing Pages to Achieve Crazy High Conversions
The landing page is the magnet that attracts the user from their feed to browse what you as a brand have to offer. You can consider it as a digital introduction of your brand to a potential customer.
Since we know it is the first thing that will appear in front of the visitor, you need to seize this opportunity where you can make a strong first impression. Many landing pages don't yield expected results because they are not curated with enough attention to detail that would make the eye of the visitor glued to the page. They miss out on the crucial factors that contribute to making these pages highly converting.
In this article, we will dig deeper into this and give you some insider tips on highly converting landing pages that will open up your funnel's floodgates and increase leads.
PS: Don't miss out on the brownie point at the end of the article.
A headline that says it all
A short and informative headline on your landing page that gets to the point quickly will help you grab the reader's attention instantly. It Is the first thing that the user notices and provokes interest, understanding, and attention in the mind of the visitor.
So, when you create a headline for your landing page, ensure that the following things are justified.
The recommended word limit for landing page headlines is 10 words. For exceptions, it shouldn't stretch beyond 20 words.
It should inform the reader about the context of the advertisement whether you are making a sale, asking for their contribution, or other.
The reader should instantly know what you are offering just by reading the headline of your landing page.
It shouldn't be too wordy or complicated to read and understand.
If you are unable to explain the context in your headline by keeping it short, we recommend you add a sub-headline that will add further explanation to the purpose of the landing page.
Win over with visual content
Images are processed by the human brain 60,000 times faster than texts. So why not leverage it for your landing page?
Here are some tips to select and place your images or videos on the landing page.
The images or video should be of high quality.
They should be large enough so that the reader doesn't have to zoom in.
It should be relevant to your product or service and should not feature stock photographs for beautification.
You can also include interface screenshots, features, or benefits of your product in the images.
Build trust with testimonials or social proof
There is a high chance of people converting to your landing page if they believe that other people have used your product and service or are happy with the results they got from you.
To do so, you can add social proof like customer reviews, partner logos, and testimonials which is a fast and efficient way to build trust and credibility with your prospects.
Round-the-clock support with live chat 
There may occur a situation where a visitor might have questions that are unaddressed in your FAQ section.
The live chat option can help you resolve such issues with potential prospects instantly. It also creates a sense of added reassurance in the mind of the visitors.
In case you have second thoughts about placing a live chat icon on your landing page, you can start by testing it and analyzing the impact it brings on your conversion rates. Further, based on the results, you can decide whether to put a live chat feature or not on your landing page.
Well-defined CTA button for instant conversion
Call to action or CTA buttons should be positioned in such a way that the visitor should not struggle to find them. Its right placement, as well as appearance, is what provokes the readers for an instant response. Here are some tips that you should keep in mind while creating a CTA button for your landing page.
Make sure that your CTA button does not include any confusing language.
It should inform the user in a concise and clear text on what action they are taking.
You can perform considerable A/B testing to come up with good CTAs for your landing page.
Define your solution 
If you wish to convert every single prospect visiting your landing page, we would advise you to not beat around the bush. Proceed in the manner given below.
Start by introducing the pain points and problems that your target audience might be facing.
Respect your viewer's time and provide them with concise information on what solution you are offering.
List down the factors that outline the point, like what sets you apart from the other brands offering the same solution in the market.
Avoid stuffing fillers in the content of your landing page and get to the point quickly where you provide the solution right off the bat.
Brownie point: The secret of a good landing page
If you are searching for any standard manual to create a perfect landing page, there isn't one. Every landing page is unique because of the factors like
Distinct categories of audience it is targeting,
Products it advertises
The intent of the advertisement
Industry
Messaging
Value proposition and so much more.
Each includes a significant amount of variation and can't be used for two different things.
To summarise, we can say that no one size fits all requirements.
However, this doesn't mean that you can't ace in creating your landing page. The insider tips that we have discussed above will help you fulfill all your goals. These are the magic bullets that are common for every landing page and are worth implementing on your next landing page. If you are still not clear on creating your landing page, you may seek professionals' help like through Custom WordPress Development, or Drupal development which will help you set up your landing page if you are a newbie to this.
Key takeaways
A highly converting landing page will flood your inbox with endless leads. This one single page beholds the capability of helping you earn crazy money. We recommend you to start by implementing the above-given tips and experience the fruition of it yourself. Get ready to achieve results beyond your belief.
All the best!
Also Read: 10 Brilliant Landing Pages for Mobile Apps