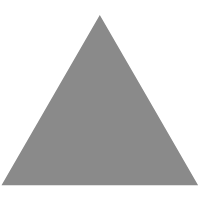 1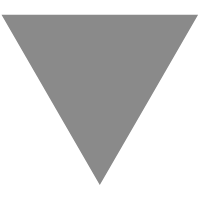 Blockchain 4 Gaming & CoinGeek Bitcade Warsaw highlights
source link: https://coingeek.com/blockchain-4-gaming-coingeek-bitcade-warsaw-highlights-video/
Go to the source link to view the article. You can view the picture content, updated content and better typesetting reading experience. If the link is broken, please click the button below to view the snapshot at that time.
Blockchain 4 Gaming & CoinGeek Bitcade Warsaw highlights
On a sunny Tuesday on June 7 at ESPORT SPOT (ESPOT) in Warsaw, the BSV Blockchain Association and CoinGeek partnered up to deliver a day of education and immersion in BSV blockchain-powered gaming. 
The association organized a day of presentations and networking for game developers, investors, gamers, and other gaming companies at the "Blockchain 4 Gaming" conference followed by the CoinGeek Bitcade social in the evening, an opportunity to put BSV blockchain-powered games to the test.
"We are very excited for the sector and for the trends that are emerging within the sector because normally, new emerging trends could define the future of a sector for the next several years," said Blockchain 4 Gaming speaker Piotr Zielonka, Senior Analyst at Santander Bank Poland.
"I think we are living the moment where we can see that the trends are really, really emerging and the new technologies are emerging and they are transforming the existing business models," he said.
"We are living in the moments where new trends like metaverse, like blockchain, like Web3, these are the new trends that are emerging, new technologies that are starting to transform not even the gaming sector, but generally the technological sectors," Zielonka added.
One of the BSV-powered gaming companies in Warsaw was Haste Arcade, represented by Technical Co-Founder Keith LaForce. Haste Arcade is famous for coining the concept of "Instant Leaderboard Payouts" or "ILPs," only possible because of BSV's ability to do micropayments.
LaForce presented on the challenges the gaming industry faces with monetization and how instant, peer-to-peer payments allow players to pay a small amount to play a game without intrusive advertising or other negative user experiences. 
The ability to move money around so easily within Haste is thanks to their partnership with HandCash, a digital wallet and app ecosystem designed to facilitate 'nano payments' with ease. Haste games are a part of the HandCash ecosystem and as delegates arrived at ESPOT for the day's festivities, they were onboarded to HandCash to experience first-hand just how easy it is to get gaming.
"We're just helping them to set up the new account. We were sending them $1 so they have some balance. They can start connecting to games, to Haste, to PowChess," explained Rafa Jiménez, CTO of HandCash, also a speaker in Warsaw.
"Once they have this experience of connecting your wallet to one of those games where you don't have to do anything else, it's like magic for them and is blowing their minds," he confirmed.
PowChess, also part of the HandCash ecosystem, participated in the Warsaw events as well, presenting on the use of instant, micropayments within their chess games and inviting attendees to give it a try.
"You can log in with HandCash on PowChess. You immediately get an account and then the payments are automatic. Once you authorise PowChess to credit your account, then you just do the chess moves and the money is taken from the wallet. And also, if you win, it's automatically put back into your wallet," revealed PowChess Co-Founder Gal Buki.
"Thanks to micropayments, we can take a very small cut of every game, and this allows us to finance the service with those payments. And we don't rely on any advertising," he added.
Another BSV-powered company with a presence in Warsaw was Polish BSV startup Soundoshi, a metaverse infrastructure for the music industry with synergies in gaming.
"Soundoshi is actually amazing for the crossover between music and gaming. It's wallet API infrastructure that can be plugged into any game basically," explained CEO and Founder Michal Scislowski.
"We can deliver our music as NFTs to any gaming ecosystem to act as the reward for requests or even to bypass the licencing of their music when they are creating their games and streaming directly," he said.
After the conference portion of the day concluded, there was a short break and at 7 p.m. the festivities fired up again, this time for Polish gamers.
"In the evening we were having a Bitcade. So all the games that we were presenting today, you can play them today in the evening," BSV Blockchain Association's General Council and Chief of Staff Marcin Zarakowski said.
"You have more than ten computer stations you can play the arcade games, CryptoFights, Duro Dogs, win money and use BSV, onboard with HandCash. I think this is the best-selling point for us is because we are showing how fast and how cheap it is," he added.
Zarakowski was right on the money with his comments, all the gamers in attendance were blown away by how simple and fun the process was, especially when trying out the HandCash wallet.
"I think it's critical to have this wallet because it's easy to authenticate your user in games. Its making buying things or playing games, making microtransactions, much easier. And I think that's a pretty useful tool," one of the Polish gamers shared.
The day's activities were an overwhelming success in the thriving city of Warsaw, home to numerous gaming enthusiasts and also gaming developers. Introducing both parties and more to the capabilities of the BSV blockchain was a special experience and everyone walked away with a new perspective on what the technology has to offer.
"It's about the scalability of the solutions, because many of the public protocols like Bitcoin or Ethereum, has some limitations in terms of the transaction output or the transaction fees which compared to BSV where the transaction output is really high," Patryk Walaszczyk, Blockchain Solution Expert for IBM Consulting, told CoinGeek during the Bitcade social.
"If we can say that the transaction fees are low and you can easily calculate how it will look in a future depending on the number of transactions you are going to create, it's really good for customers that they can predict the final cost compared to Ethereum where their volatility is extremely high," he added.
Watch: CoinGeek Backstage with Haste Arcade's Keith LaForce
New to Bitcoin? Check out CoinGeek's Bitcoin for Beginners section, the ultimate resource guide to learn more about Bitcoin—as originally envisioned by Satoshi Nakamoto—and blockchain.