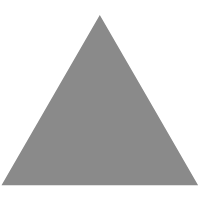 2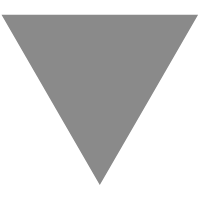 European leaders formally accept Ukraine's EU candidacy
source link: https://www.cnbc.com/2022/06/23/ukraines-eu-candidate-status-decision-kosovo-says-eu-needs-to-do-more.html
Go to the source link to view the article. You can view the picture content, updated content and better typesetting reading experience. If the link is broken, please click the button below to view the snapshot at that time.
European leaders formally accept Ukraine's EU candidacy
EU Commission President Ursula von der Leyen (l) speaks at a joint press conference with Volodymyr Zelenskyy, President of Ukraine.
Michael Fischer | Picture Alliance | Getty Images
BRUSSELS — Leaders of the European Union on Thursday formally approved Ukraine's candidate status to join the bloc — the first official step toward full membership.
Charles Michel, president of the European Council, late Thursday confirmed that the 27 leaders had approved EU candidate status to Ukraine and Moldova, calling it a "historic moment."
"Today marks a crucial step on your path towards the EU," he added via Twitter.
European Commission President Ursula von der Leyen also took to Twitter to declare that "today is a good day for Europe."
She added that the decision strengthens Ukraine, Moldova and Georgia, "in the face of Russian imperialism." The leaders also officially recognized the "European perspective" of Georgia, saying it was moving toward candidate status.
Tough and delicate debate
The actions have reopened a tough and delicate debate within the EU over expansion, as Brussels has not welcomed any new countries since 2013, when Croatia joined.
That's partly a result of the bloc's difficult political and economic environment: the shocks of the global financial crisis of 2008, its own sovereign debt crisis in 2011, and then a refugee wave from the Syrian civil war during 2015. Those events bolstered support for populist parties across the region, leading many member states to prioritize domestic issues over expansion of EU membership.
But this has started to change, albeit slowly, following Russia's unprovoked invasion of Ukraine earlier this year. A recent survey by the European Parliament found that European support for EU membership is at a 15-year high.

The leaders of Germany, France and Italy visited Kyiv last week to voice their support for Ukraine's bid to join the bloc. The European Commission, the executive arm of the EU, then said both Ukraine and Moldova were ready to move a step closer to membership, provided they put in place several reforms.
But some EU countries have reservations about reopening the bloc's doors.
Portuguese Prime Minister Antonio Costa has said the EU risks creating "false expectations" with Ukraine's bid to join. In an interview with the Financial Times, he added that the EU should look to provide immediate support to Kyiv instead of opening "legal debates."
Joining the EU is traditionally a lengthy process, given that potential members have to align their political and judicial systems with those of the bloc. Furthermore, opening the door to one nation could mean opening the door to several others.
Countering Russia
A number of nations in the Western Balkans, located in southern and eastern Europe, have long been promised accession to the EU, but negotiations have yet to begin. Kosovo, for example, has been waiting for four years to have visa requirements lifted for travel to the European Union.
The risk for the EU is that it may be seen as giving preferential treatment to Kyiv — upsetting other parts of the continent and potentially pushing them closer to Russia.
"We have to remain vigilant and give the same priority to the Western Balkans as to Ukraine," Austrian ministers Alexander Schallenberg and Karoline Edtstadler said in a letter late last month. "We want and need those countries firmly anchored in our camp."
For Kosovo, it's an issue of geopolitics.
"This is also an issue of EU credibility, and also the EU understanding that bringing the Western Balkans as a region, embracing it and bringing it to the table is also a strategic interest of the European Union itself, because as I said earlier, the more the EU takes its attention away, the more other malign actors will be using this space, mainly Russia," Kosovo President Vjosa Osmani-Sadriu told CNBC Wednesday.
Her comments should be taken with a degree of caution, however, as Kosovo has a long history of conflict with Serbia, a staunch Russian ally. Kosovo declared independence from Serbia in 2008, and is recognized by 110 countries, including the United States, but not by Serbia and Russia. It has yet to become a U.N. member state.
VIDEO03:41
Ukraine expected to move a step forward with EU membership
EU members Greece, Cyprus and Spain are also among those which do not recognize Kosovo as a sovereign nation, making its potential accession to the EU highly controversial.
"Now in the light of the Russian invasion of Ukraine, there's nothing more complex and more important than fighting autocratic, genocidal regimes, such as the Russian regime, because the more space is allowed for Russia to expand its influence in the European continent, the worst it will be for all of us, no matter whether we are within the EU or outside of the Union," Kosovo's president said.
The topic will be debated among European leaders Thursday. Whatever they decide and say to Ukraine will be closely watched across the Balkans.
Olaf Scholz, the chancellor of Germany, told CNBC Thursday: "[The] most important question is that we all work together and that the states from the Western Balkans will have good opportunity to become real members of the EU. They've worked so hard."
Albania and North Macedonia, which changed its name in an effort to bolster its chances of joining the EU, previously received candidate status, but are still waiting for accession negotiations to begin.
"It is important how leaders explain enlargement to their people," Osmani-Sadriu said, adding that EU leaders need to emphasize that expansion of the bloc "is in the benefit of peace and stability of the entire European continent."
VIDEO01:24
President of Kosovo: We deserve to be in EU
Velina Tchakarova, the director of the Austrian Institute for European and Security Policy, explained that there were different levels of acceptance when it come to the Western Balkans and the EU, which was closely linked to the levels of influence from Moscow.
"There are different starting points within the six Western Balkan countries in terms of acceptance of the EU (rather high in Albania, Kosovo and Northern Macedonia, and rather low in Serbia, Bosnia and Herzegovina and in Serbia, Bosnia and Herzegovina and controversial in Montenegro)," she said via Twitter.
"Albania, Northern Macedonia and Kosovo tend to have a positive attitude towards the EU and are affected to a comparatively low extent by external hybrid influence from Russia," she added.