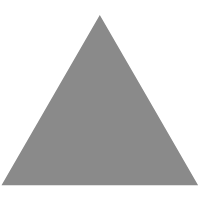 0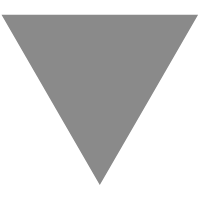 Preparing Your System Migration | Slalom Technology
source link: https://medium.com/slalom-technology/preparing-your-system-migration-from-day-one-5baf1eda6acf
Go to the source link to view the article. You can view the picture content, updated content and better typesetting reading experience. If the link is broken, please click the button below to view the snapshot at that time.
Preparing Your System Migration from Day One
Follow these 10 key steps to help set up your team and client for a successful system migration.
Photo Credit:
Fauxels
from Pexels
New consumer trends, increased competition, and technology savings are a few reasons that companies choose to replace legacy systems with new technologies. Despite the frequency of migrations, the failure rate remains high. Leaders at top companies continue to rely on external vendors and partners to lead their teams through the adoption of new technologies.
By examining successful and unsuccessful migrations, or "cutovers," we've identified and outlined 10 key steps to ensure success.
Is the client aligned on expected outcomes and timing?
During this phase, you'll focus on defining the destination with your client and ensuring that all stakeholders understand the stops along the way. As the implementation team, you're in the driver's seat, yet have the least amount of influence over the destination.
We recommend the following steps to maintain alignment with stakeholders and end users throughout your journey.
1. Define scope and priority early in the project.
Continue to manage scope throughout the duration of the project through change management or scope control. If possible, work with the client to define what a pilot launch could look like. A minimum viable product (MVP) enables the client to mitigate the full impact of the change while continuously capturing critical feedback from end users.
2. Communicate with the customer early and often.
A regular communication cadence through predefined communication forums and demonstrations ensures that stakeholders know when to expect certain information. Communication with the client also:
Improves the understanding of critical perspectives and relevant information to drive solution design
Increases client satisfaction and ownership over the final product
Empowers stakeholders to drive adoption and support end users after launch
As you determine communication cadences, think about including the broader user base. Topics of conversation should include what to expect during pre-cutover, cutover, and post-cutover, as well as scope, progress, and risks.
3. Clarify criteria to guide decision-making at time of launch.
Even if this step seems premature, aligning with your client on the criteria to drive the decision to launch sets up both the client and consultant teams up for success. The implementation team needs to understand what the client considers a blocker for go-live so that the team can continuously prioritize and make the appropriate decisions throughout the implementation.
A shared understanding also ensures that the launch decision is anchored by facts and data. Consider criteria such as "System Integration Testing signed off by key stakeholders," or "Highest priority Non-Functional Requirements confirmed by the business" to help inform your decision-making process.
Is your cutover team prepared for the go-live?
As you approach the destination, make sure both your implementation team and system users are prepared for the cutover and any issues that may arise. Following the below steps helps create a shared sense of confidence amongst individuals involved.
4. Define roles and responsibilities to create a sense of purpose and ownership.
Roles and responsibilities are important throughout your project, but especially at the time of cutover. We recommend defining clear ownership for cutover activities for both the implementation team and any partner or vendor teams.
5. Document and practice your cutover activities.
Practice, practice, practice. Proper preparation allows the team to plan for the variables within their control so they can dedicate time to issues that may arise during cutover. Consider this preparation as a dress rehearsal; practice walking through the plan by discussing each activity, its associated duration, handoffs to other team members, and any dependencies. If possible, practice the cutover activities in a test environment.
In addition to specific cutover activities, we recommend implementing an external communications plan, utilizing the below steps to reduce any confusion or concern:
Communicate milestones to stakeholders before cutover begins
Define cadence and forum for communicating progress against pre-communicated milestones
Pre-schedule checkpoints throughout with key decision makers
6. Manage risks and mitigation plans transparently.
Identification of a risk presents an opportunity to collaborate and resolve a critical challenge or blocker. We recommend assigning a priority scale (i.e. P1, P2, P3, P4) with pre-defined criteria. For example, a P1 should be defined as "critical for go-live" and inaction will result in either a no-go or rollback decision. To ensure transparency, maintain an issue log tracker that's accessible to everyone.
Does the client have an idea of what success looks like post-go-live?
Up to this point, you've been in the driver's seat and making all of the key implementation decisions. However, now that go-live is complete, it's time to hand the keys back to the client and prepare to move back into the passenger seat. During this phase, it's important to create a transition plan so the client can sustain and maintain the new platform without your support.
7. Define and track adoption metrics.
Put some thought into post-go-live metrics ahead of time so the client can evaluate the success of the migration. These metrics should be rooted in the project's original goals and non-functional requirements. Continuously review and measure against these metrics.
8. Align on a hypercare plan.
The hypercare plan details the process for handing the keys back to the client. This plan is important for several reasons:
It ensures that the client is set up for long-term success without relying on the consultant team
It defines a new set of roles and responsibilities between the client team and consultant team, focusing primarily on future platform support
It helps provide the appropriate level of support to end users post go-live
It's important that a hypercare plan includes a predefined support period with exit criteria. The plan must include client team responsibilities with names, skill sets, and detailed responsibilities. Additionally, consider holding shadow and reverse shadow sessions to support the plan.
9. Train end users continuously.
While your training efforts began long before cutover, training needs to continue after go-live. At this point, your end users are likely interacting with a fully functional system for the first time. Continued support can occur synchronously in sessions such as office hours or asynchronously through technical and process documentation.
10. Celebrate success and reflect on lessons learned.
Now that the keys are passed back to the client and you've completed a successful migration, it's time to reflect on what went well and what could have gone better. This critical step will support your future migrations and product launches.
Gather with your team and have an open and honest conversation about how the entire project went. Take the time to reflect and ask yourselves:
What could have gone better?
What did we do well?
What should we do differently next time?
The output of this conversation is likely a document that can be referenced continuously in the future for both you and the client. Finally, don't forget to celebrate your success with the team!
Slalom is a global consulting firm that helps people and organizations dream bigger, move faster, and build better tomorrows for all. Learn more and reach out today.