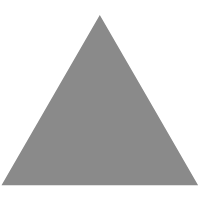 1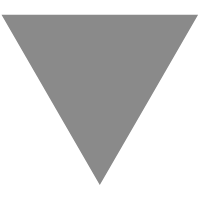 FreeBSD 的 Amazon EC2 Image 打算自動使用本機空間當作 Swap
source link: https://blog.gslin.org/archives/2022/05/17/10703/freebsd-%e7%9a%84-amazon-ec2-image-%e6%89%93%e7%ae%97%e8%87%aa%e5%8b%95%e4%bd%bf%e7%94%a8%e6%9c%ac%e6%a9%9f%e7%a9%ba%e9%96%93%e7%95%b6%e4%bd%9c-swap/
Go to the source link to view the article. You can view the picture content, updated content and better typesetting reading experience. If the link is broken, please click the button below to view the snapshot at that time.
FreeBSD 的 Amazon EC2 Image 打算自動使用本機空間當作 Swap
Twitter 上看到 Colin Percival 說計畫將 FreeBSD EC2 image (AMI) 自動偵測並使用 ephemeral disk 的空間當作 swap:
EC2 ephemeral ("instance store") disks are great for swap space, and in future FreeBSD releases they'll be used for that automatically.

Next up: Use the rest of the space for ZFS L2ARC. pic.twitter.com/Dqs1Wg1y5M

— Colin Percival (@cperciva) May 15, 2022
就算是使用 EBS 的 gp2 或是 gp3,甚至是其他 VPS,我也很習慣開一點點的 swap 空間來用 (通常是用 file swap 的方式開 512MB,無論記憶體有多大),這算是我自己的 best practice 了,這可以把一些完全沒用到的 daemon 塞進 swap。
不過對於已經把 ephemeral disk 規劃拿來用的人可能會不太開心,需要去改設定...
Related
AWS 的公告,超過兩年的 EC2 AMIs (Amazon Machine Images) 將會被標為 deprecated:「Amazon EC2 now reduces visibility of public Amazon Machine Images (AMIs) older than two years」。 標成 deprecated 後主要的差異會是在 DescribeImages 這隻 API 上,除了 image 的擁有人外,其他人都不會顯示出來: Once an AMI is deprecated, it will no longer appear in DescribeImages API calls for users that aren't…
April 3, 2022
In "AWS"
Colin Percival 提到了 FreeBSD 12.2 上 autofs 會整合 Amazon EFS,讓掛載進來變得更方便:「Some new FreeBSD/EC2 features: EFS automount and ebsnvme-id」。 用法是先設定 autofs,然後啟用 autofs: # echo '/efs -efs' > /etc/auto_master # sysrc autofs_enable="YES" 然後重開機後就可以直接切到 /efs/FSID 把 EFS 掛起來了: Having done this, any access to the path /efs/FSID (e.g., /efs/fs-01234567) will automatically and transparently mount…
June 3, 2020
In "AWS"
從 Colin Percival 的 Twitter 上看到的: Looks like Amazon Web Services is giving away $50 credits which can be used for running FreeBSD on EC2: http://aws.amazon.com/solutions/global-solution-providers/microsoft/aprilcredit/ 活動的網址在「$50 AWS Service Credit for Microsoft Windows Server Instances Running on Amazon EC2」這裡。照說明是用在 AWS EC2 的 Microsoft Windows Server 上,不過把 code 輸入進去後寫了一堆 product: 有打算用…
April 9, 2012
In "AWS"
Author Gea-Suan LinPosted on May 17, 2022Categories AWS, Cloud, Computer, FreeBSD, Murmuring, Network, OS, Service, SoftwareTags amazon, ami, aws, cloud, disk, ec2, ephemeral, freebsd, image, service, space, storage, swap
Leave a Reply
Your email address will not be published. Required fields are marked *
Comment *
Name *
Email *
Website
Notify me of follow-up comments by email.
Notify me of new posts by email.
To respond on your own website, enter the URL of your response which should contain a link to this post's permalink URL. Your response will then appear (possibly after moderation) on this page. Want to update or remove your response? Update or delete your post and re-enter your post's URL again. (Learn More)
Post navigation