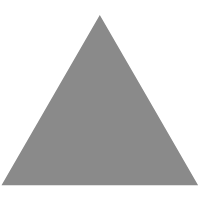 0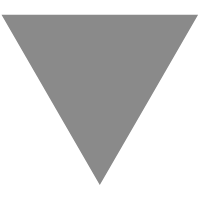 6 Google Maps Tips for Renting Your First Airbnb
source link: https://www.makeuseof.com/google-maps-renting-airbnb/
Go to the source link to view the article. You can view the picture content, updated content and better typesetting reading experience. If the link is broken, please click the button below to view the snapshot at that time.
6 Google Maps Tips for Renting Your First Airbnb
If you're planning a trip away with Airbnb, use Google Maps to plan your route, ensure you know the area, and build your itinerary.
Image Credit: kitzcorner/
Shutterstock
When it comes to finding that perfect Airbnb, it's all about location. Whether your ideal vacation is being in the middle of nowhere or among the bustling city and near landmarks, there's bound to be an Airbnb that's right for you. To help fine tune your decision, you should use Google Maps.
With Google Maps you can see what shops are nearby, how far away you are from tourist highlights, explore imagery of the surrounding area, plan routes, and so much more. We're going to show you how to use Google Maps to plan your Airbnb rental.
1. Plan Your Travel Route
It's vital that you plan your travel route from home to the Airbnb, along with wherever you wish to visit. To let Google Maps help you with this, click the blue directional arrow and input your starting point and end point.
Google recommends the best route, but you can use the icons at the top to switch between different modes of transport like car, train, and bus. Google Maps is linked with public transport networks, so it will show you exactly what to ride on and at what time.
Although your Airbnb might seem to be in the perfect position, perhaps it's not served by good public transport links, or maybe the route has tolls (which Google Maps warns you of). Google Maps also shows you nearby gas stations, if you need to refuel.
2. Scout Nearby Stores and Restaurants
While your Airbnb might come with a welcome hamper, you're probably going to need to grab groceries, snacks, forgotten personal care items, and so on. That's why it's handy to choose an Airbnb with sufficient stores nearby.
On Google Maps, navigate to the area the Airbnb is in and search for Groceries. On the left pane, you'll see all the stores in the area, and they'll be highlighted on the map with a red marker.
Select a store to find out more information like its opening hours, popular times, and reviews.
Similarly, you can search for Restaurants, Takeaway, Coffee, and Chemists.
3. Browse Street View Images
It's all very well looking at the images that your Airbnb host provides, but they'll understandably want to show the property and its surrounding area in the best light. What if you want to get a closer look at the streets to get a better sense for where you'll be staying?
That's where Google Street View comes in. Since Airbnb doesn't give you the exact property location before booking, navigate to the general area on Google Maps. Then, left click and hold the yellow person icon from the bottom-right, and drop it on a highlighted street.
This will change your view to Google Street View. It's easy to use Google Street View—use your arrow keys to change your viewing angle and move along the street, or click to where you want to move to. From here, you can get acquainted with the area before you arrive. Does it look safe? Is there enough parking?
4. Check for Entertainment Opportunities
Entertainment means different things to different people. Handily, Google Maps has you covered whether your idea of fun is roaming historical landmarks, strolling through parks, heading to the theater, or listening to live music.
Go to the area where your Airbnb is and search for the type of entertainment you seek, like landmarks, theater, or gardens. Google Maps marks them all on the map, and you can use the left-hand pane to scroll through the choices.
Alternatively, if something catches your eye on the map, click it to open the information pane to see photos, reviews, contact details, and more. Using Google Maps' Popular times section, you can plan your trip to a landmark for the day and time it's the least busy.
By the way, if you need to withdraw money to fund all this excitement, search for ATMs on Google Maps and you'll see everywhere you can pull money out. Be wary that some might charge you for the privilege though, which Google Maps won't warn you of.
5. Find Cheaper or Better Accommodation
How committed are you to booking a stay through Airbnb? While most Airbnb bookings go smoothly, there are some Airbnb horror stories of scams, abuse, and disruption. Or perhaps you can't find your ideal Airbnb property in the area you want to stay. In that case, consider a hotel or a vacation rental with another provider.
Google Maps can help you with this. Go to the area you wish to stay and search for Hotels. This displays all hotels in the area, represented on the map by their price. Use the filters in the left-hand pane to select the date of your stay, number of occupants, and price range.
At the top of the screen, apply further filtering such as guest rating, brand, amenities, free cancelation, and more. If hotels aren't your vibe, switch to Holiday rentals. The price for both the hotels and rentals are compared against a range of providers, so you can grab the cheapest deal.
6. Save Places to Build an Itinerary
With all the information gathered to make your Airbnb stay excellent, you'll want to make sure you don't forget it. To help, you can save places in Google Maps to build an itinerary.
Select a location (or drop a pin, if it's not a recognized landmark) on Google Maps and click Save from the left pane. Choose one of the pre-made lists (like Favorites or Travel plans), or opt for New list to build your own.
To view this list later, click the three horizontal lines in the top-left, select Your places, and select the list.
Find Your Perfect Airbnb Thanks to Google Maps
Take your time to find your ideal Airbnb rental, especially if you're going away for a long stay. Make sure it has good reviews, won't break the bank, and is placed in a decent area. Google Maps can help you with the latter, ensuring that your vacation goes off without a hitch.
About The Author
Joe Keeley (895 Articles Published)
Joe was born with a keyboard in his hands and immediately started writing about technology. He has a BA (Hons) in Business and is now a full-time freelance writer who enjoys making tech simple for everyone.
Subscribe to our newsletter
Join our newsletter for tech tips, reviews, free ebooks, and exclusive deals!
Click here to subscribe