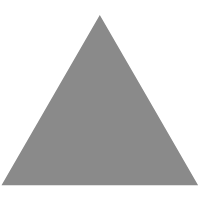 1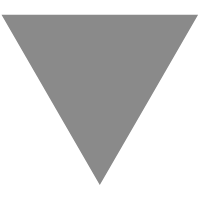 Should You Ask Instagram Followers to Turn On Notifications for Your Posts?
source link: https://www.makeuseof.com/ask-instagram-followers-to-turn-on-notifications/
Go to the source link to view the article. You can view the picture content, updated content and better typesetting reading experience. If the link is broken, please click the button below to view the snapshot at that time.
Should You Ask Instagram Followers to Turn On Notifications for Your Posts?
Here are the things you need to consider when deciding whether to ask your Instagram followers to turn on notifications for your posts.
Regardless of your reasons for being on Instagram, you probably appreciate it when people engage with your posts. Whether it's a like, comment, or someone sharing your post on their Stories, it makes you feel good and can help your account grow.
But in order to engage with your content, people need to see it first. That can be tricky since Instagram's algorithm isn't transparent.
So should you ask your Instagram followers to turn on notifications for your post? Here's what you need to consider.
Asking Instagram Followers to Turn Notifications On: What to Consider
The answer to this question isn't a straightforward one. There are various factors to consider. If your aim is to become a top-rated content creator or influencer, or to grow a large following on Instagram, it's important that people see your content consistently.
And one of the ways to do that would be for your followers to turn on Instagram notifications for account posts. But it's not always ideal to ask, especially if your followers aren't highly engaged.
The goal should be to create content that is so interesting that your followers want to set notifications for your posts of their own accord, not because you asked them to.
That's because it could make your followers feel awkward to ask them to do that. It should happen organically because of the quality of your content and because people generally want to keep up with their favorite Instagram accounts.
If you post a lot, like every day, all those notifications could end up annoying your followers. That could lead to them either ignoring those notifications or removing them altogether, which means they could miss your posts, and you could end up losing engaged followers.
Having said that, if your followers enjoy your content enough, and if you've built a connection and credibility with them, they might not mind being asked. And they might not even think twice about it.
But the trick is that it has to be worth them getting frequent notifications for your posts in particular, over and above any other notifications they may already be getting from Instagram and other apps. And they have to already be highly engaged.
Should You Ask Your Instagram Followers to Turn On Notifications for Your Posts?
As a content creator, you have to decide whether you want to grow your Instagram account organically by posting valuable content and building trust and credibility with your followers. Or if you want to take the risk of shooting your shot and asking them to turn notifications on.
We recommend rather working to make your content unique and engaging so that you don't risk annoying your followers with requests to turn on notifications.
Grow Your Instagram Account Organically
When you create content that people enjoy, they will naturally want to keep up with you on Instagram, and you can grow a loyal and engaged following that way. That's because authenticity wins.
Bearing that in mind, it might be best to grow your account the organic way, with time, patience, and high-quality content.
About The Author
Aya Masango (196 Articles Published)
Aya is a freelance writer with a passion for brands, marketing and life in general. When she isn't typing away, she's keeping up with the latest news, pondering on the essence of life, and thinking about new business opportunities. Most productive when working in bed.
Subscribe to our newsletter
Join our newsletter for tech tips, reviews, free ebooks, and exclusive deals!
Click here to subscribe