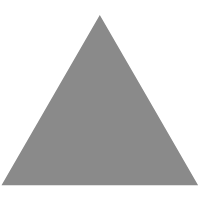 1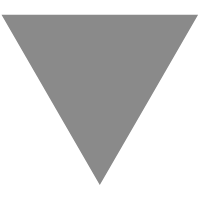 How to Choose the Right Laptop Docking Station
source link: https://www.makeuseof.com/how-to-choose-the-right-laptop-docking-station/
Go to the source link to view the article. You can view the picture content, updated content and better typesetting reading experience. If the link is broken, please click the button below to view the snapshot at that time.
How to Choose the Right Laptop Docking Station
Don't choose any old laptop docking station. Check out our tips on choosing the right one for your needs.
Image credits: 
CalDigit/YouTube
Laptop docks can be expensive, and you should therefore put enough thought into selecting what to buy. There are many laptop docking stations on the market, each with various features. However, don't just select a dock depending on the number of ports available. So, how do you choose a laptop dock?
This article outlines the five most important factors to consider when buying a laptop docking station.
1. Available Ports
One of the key reasons to buy a laptop docking station is to add more ports to your device. However, that won't be the case if the laptop docking station you get doesn't have a wide array of ports available. Thankfully, you don't have to worry much about this since, conventionally, docking stations include a variety of ports. The best laptop docking stations include as many as 17 ports, like Baseus 17-in-1 USB C Docking Station.
The most common ports available include USB-C (with or without Power Delivery support), USB Type-A, Gigabit Ethernet, 3.5mm headphone jack, Thunderbolt 3 or 4, DisplayPort, and HDMI 2.0 or 3.0. You will also find an SD and microSD Card reader.
But don't just look at the number of ports available. It's equally important to consider if they suit your specific needs.
If, for example, you need to connect your laptop to an external display, look for a docking station with a port that is compatible with it (if it has a DisplayPort, look for a docking station with DisplayPort). Otherwise, you might buy a docking station with as many ports as possible, only to realize that many don't work with your current devices.
2. Compatibility
There are just as many laptop manufacturers as docking station manufacturers. Indeed, not everything is created the same way. Compatibility is a crucial consideration when buying a laptop docking station. After all, if the docking station isn't compatible with your laptop, it will be pretty much useless.
To help with compatibility issues, most laptop manufacturers also make their docking stations. However, you'll notice that proprietary options tend to be expensive when shopping for docking stations. And that's for a good reason; these are not just guaranteed to be compatible with the manufacturer's line of laptops but will also offer a comprehensive experience.
However, you don't have to buy from your laptop maker. Universal laptop docking stations work with a wide variety of laptops and support several platforms out of the box. The only limitation is some features may not work on some platforms. For instance, while Razer's Thunderbolt 4 Dock supports macOS and Windows, you can't customize RGB lightning on the former, which is irritating.
Therefore, while selecting a suitable docking station, pay attention to the description section before splurging. This will give you all the information you need to know as far as compatibility is concerned. Never skimp on this information, even if you're buying from your laptop's manufacturer. For example, Microsoft's Surface Dock 2 doesn't support Surface Pro 3, Pro 4, or the original Surface Book despite coming from the same manufacturer.
3. Portability
How light do you want your laptop docking station? Well, there are two common form factors, stationary and portable. The significant distinction between the two is stationary docking stations have their power supply. In other words, they don't draw power from your laptop to connect to peripherals.
Image Credits:
Anker
They provide power to both your laptop and peripheral devices in what is known as pass-through charging. On the other hand, portable ones don't have a power supply. Instead, they draw power from your laptop, which is used to power your connected peripherals.
Stationary docking stations tend to be more powerful and thus provide more ports to connect your peripherals. However, depending on your needs, you may want to get a stationary docking station for your work from home setup and a portable one that you carry by your side when you're working on the go.
But don't think stationary docking stations are burdensome. Some weigh around a pound or slightly above that, which means you can still use them on the go as long as you have access to a wall outlet. If working on the go is your forte, you can also consider a USB hub. Here's an in-depth explanation of what a USB hub is and why you might need one.
4. Power Output
Another common thing to look out for is the power output. Different docking stations will have different power outputs. If you have a laptop with fast charging support, like the 96W capable M1 Max MacBook Pro, you should look for a docking station with a similar or higher power output like StarTech's USB C dock. Otherwise, you'll not experience the fast charging speeds you get when using the standard laptop adapter.
The good news is that it's easier to tell the maximum power output of any docking station as manufacturers commonly include the power output in the specification. If a docking station with higher power output is expensive (most of them are), you can still buy one with less power output and continue using your regular laptop adapter.
Of course, we assume your laptop has at least two USB-C ports, one for charging and the other for connecting the docking station.
5. Video Output
There are several video ports you can use to connect your laptop to an external display. You can use DVI, VGA, USB-C, Thunderbolt, HDMI, DisplayPort, or Mini DisplayPort. The critical thing to consider is your laptop's native display resolution and the refresh rate. It's best to buy a docking station that can output a similar resolution and refresh rate. So, if, say, your laptop has a 4K display with a 60Hz refresh rate, look for a docking station with a video output port that supports similar specs.
One thing to note about external displays is a docking station may support different resolutions and refresh rates depending on the number of connected external displays. So pay close attention to the item's description. If not, you can also ask the seller if such information is not included in the spec sheet.
Pick the Right Docking Station for Your Laptop
Laptops docking stations are handy for several reasons. Among them is the ability to expand the number of ports for connecting peripherals to your laptop. Picking the right laptop docking station requires you to consider the available ports, compatibility with your laptop model, portability, power output, and video output.
We hope you like the items we recommend and discuss! MUO has affiliate and sponsored partnerships, so we receive a share of the revenue from some of your purchases. This won't affect the price you pay and helps us offer the best product recommendations.
About The Author
Alvin Wanjala (251 Articles Published)
Alvin Wanjala has been writing about technology for over 2 years. He writes about different facets, including but not limited to mobile, PC, and social media. Alvin loves programming and gaming during downtimes.
Subscribe to our newsletter
Join our newsletter for tech tips, reviews, free ebooks, and exclusive deals!
Click here to subscribe