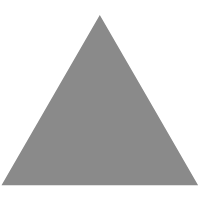 1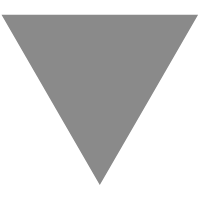 8 Best Apps for Listening to Calming Nature Sounds on iOS
source link: https://www.makeuseof.com/best-apps-listening-nature-sounds-ios/
Go to the source link to view the article. You can view the picture content, updated content and better typesetting reading experience. If the link is broken, please click the button below to view the snapshot at that time.
8 Best Apps for Listening to Calming Nature Sounds on iOS
Bring the soothing sounds of nature to you to help you relax, focus, and fall asleep. You can even mix your own sound combinations with these apps.
Not only are nature sounds calming, but there is substantial evidence to show that they can have profound health and wellbeing benefits as well. Scientific studies have shown that listening to nature sounds has decreased stress levels and even decreased pain in participants.
Spending time outdoors in nature is obviously the best way to immerse yourself in nature. However, even listening to recordings of nature sounds is sufficient to improve your wellbeing. Taking a moment of mindfulness in nature can ease a hectic day, and these apps for iOS make the process easy.
1. Bettersleep
3 Images
Bettersleep is a comprehensive app that promises a personalized sleep experience. Alongside the many mediation exercises and bedtime stories, you'll find a huge catalog of nature sounds, including every natural calming noise you can think of, alongside some you may never have considered. So alongside waterfalls, ocean sounds, and birdsong, you can choose bumblebees, horses trotting, and even chickens clucking.
With all the features unlocked via a subscription, you'll find yourself with the ability to create unique sound mixes to suit your personal preferences. It's easy to mix and balance multiple sound streams. Bettersleep also provides a range of mixes for you, designed by staff and the Bettersleep community. These evoke scenes like a Canadian lakeside, camping in the woods, and more.
Save and share your mixes easily, set alarms and sleep timers, and keep exploring the many other features of this impressive app.
With 55 million downloads, Bettersleep is popular and well-established. You'll find it a fantastic way to evoke nature wherever you are.
There is also an Android version of Bettersleep, as well as many more peaceful nature sounds apps for Android available.
Download: Bettersleep (Free, subscription available)
2. Rain Rain
3 Images
The Rain Rain app is also highly rated on the App Store, with over 10 million downloads. If you don't need all the extra features of Bettersleep, such as meditations and stories, this app is cheaper and more streamlined than Bettersleep.
A vast array of sounds is available, all rendered in high definition. They sound utterly realistic through headphones. It's easy to mix your favorite sounds to create and save a unique mix. There are fade-out timers and even a friendly bedtime reminder. It's simple to output audio to a Bluetooth or Airplay device, and you can add Rain Rain sounds to audio from another source.
The free app has many sound options, so you can check whether it's for you. You can choose to purchase extra sounds with premium tokens or subscribe to unlock all features. With its beautiful, accessible interface, this app is hard to beat for immersing yourself completely in nature.
Download: Rain Rain (Free, in-app purchases available)
3. Sleep Sounds: White Noise
Sleep Sounds is very similar in appearance and function to Rain Rain and contains a good range of nature sounds as well as numerous urban sounds. The chief difference is that this app only includes pictures to indicate the available choices. That lack of words makes Sleep Sounds suitable for use by young children.
The app's sound effects are good, if not as detailed and immersive as Rain Rain. Sleep Sounds allows for just two sounds to be mixed together, and there is no facility to save or share the results. Sleep Sounds is cheaper to subscribe to than Bettersleep and Rain Rain. It may be a good choice to help young children relax.
Download: Sleep Sounds: White Noise (Subscription required, free trial available)
4. White Noise Deep Sleep Sounds
3 Images
Deep Sleep Sounds includes all the best features of the apps mentioned above. Sounds are rendered beautifully, with new features added each month. There are around thirty free sounds available, but you can upgrade to hear a more extensive catalog in enhanced 3D stereo sound and avoid distracting adverts.
This app is aimed particularly at parents of babies, with a category of sleep-inducing rumbly, whooshing sounds intended to replicate the experience of being in the womb. You can combine multiple sound streams, and the app even provides an oscillator feature to spread your soundtrack gently around the room.
Parents may also consider helping their baby sleep with the Hatch Rest Mini sound machine, which also produces nature sounds.
Download: White Noise: Deep Sleep Sounds (Free, subscription available)
5. Wild Journey: Nature Sounds
3 Images
This is one of a series of nature apps from Wild Ventures, designed by a family who lived off-grid for a time. Here the "naturescapes" are already created for you, and they are uniformly beautiful. It's just a matter of choosing your favorite and immersing yourself in woodland peace or on sun-kissed lakeshores.
Guided meditations are included, as are timers and "sleepscapes," and Wild Journey integrates with Apple Health to record the mindful minutes you spend. The real stand-out feature here is the illustrations' rich design and subtle animation. Each one is a work of art and helps you journey more fully into nature. Wild Journey is, without doubt, the most visually stunning of all the apps listed here.
Download: Wild Journey: Nature Sounds (Subscription required, free trial available)
6. Pure Nature: 3D Soundscapes
3 Images
Pure Nature 3D is a free app created by soundscape recording artist Lang Elliott. It contains more than eighty soundscapes designed to be listened to in headphones. The detail captured here is truly remarkable. Thunder rolls around; waves break both in the distance and at the shoreside. Close your eyes and feel yourself transported.
You can learn about the details of the recording with a short written commentary that accompanies each track. In-app purchases are available to augment your collection. However, a generous collection of free tracks is included. This is a simple way to lose yourself in nature if you aren't concerned with mixing the sounds yourself. You're in the hands of a master of the craft.
Download: Pure Nature: 3D Soundscapes (Free, in-app purchases available)
7. Soothing Sleep
3 Images
Soothing Sleep contains 10 categories of stereo recordings of nature from around the world, accompanied by lovely photography. There are twenty-five natural sounds, and you can create your own blended mix. There is a sleep timer with an audio fade, so you can use it to help you settle yourself to sleep.
This app is worth mentioning because it is completely free. There are small ads at the foot of the screen, but no interruptions to the sound. If you enjoy Soothing Sleep, the Sleep Sounds HQ app is available to purchase separately, which removes ads and provides HD recordings.
Download: Soothing Sleep (Free) | Sleep Sounds HQ ($6.99)
8. Apple Music
If you're a subscriber to Apple Music, there are lots of natural soundscapes available to you to listen to without the need for a specialized app. Try browsing Apple Music's Wellbeing category for many options that will allow you to listen to nature's music.
And if you are using one of the playlists to help you fall asleep, read how to set a sleep timer in Apple Music.
Use the Power of Nature to Help Your Mind Unwind
Using one of these apps can help you enjoy a moment of mindfulness and relaxation while traveling, working, studying, or settling to sleep. Listening to nature sounds will help you to slow down, breathe more deeply, and center yourself for a minute. In a hectic world, these apps can bring nature to you until the next time you can venture out into the wild for yourself.
If you enjoy watching nature, why not try tuning into some nature-based YouTube channels to help you to relax?
About The Author
Angela Yates (7 Articles Published)
Angela Yates writes about wellness and technology at MakeUseOf. She is an experienced copywriter with a focus on education, nature and photography.
Subscribe to our newsletter
Join our newsletter for tech tips, reviews, free ebooks, and exclusive deals!
Click here to subscribe