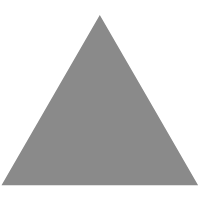 0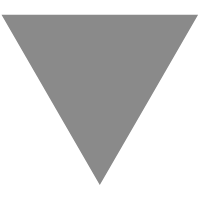 Udemy's "Marketing Test" with Emeritus: Shades of 2U + edX?
source link: https://www.classcentral.com/report/udemy-emeritus-marketing-test/
Go to the source link to view the article. You can view the picture content, updated content and better typesetting reading experience. If the link is broken, please click the button below to view the snapshot at that time.
Udemy's "Marketing Test" with Emeritus: Shades of 2U + edX?
From May–August, Udemy will promote Emeritus high-cost programs to certain Udemy learners.
Early this month, Udemy announced it will run a "marketing test" with Emeritus. This piqued my interest, because it reminded me of 2U's acquisition of edX.
To recap, last year, 2U acquired edX to reduce their marketing cost per student, as shown below. Marketing and sales are 2U's single biggest expense. In 2021, 2U spent $450 million on marketing and sales to earn $945 million in revenue.
2U's model for reducing student acquisition costs via edX acquisition
Emeritus is in a similar market as 2U. Based out of India, Emeritus partners with universities to put their professional and executive programs online. These can range from thousands to tens of thousands of dollars.
While Udemy's on-demand courses can be taught by anyone, Emeritus offers university-style courses, with live sessions, and certificates of completion.
In 2021, the company raised $650 million at a valuation of $3.2 billion. In March 2022, they raised $350 million in debt financing.
Some of Emeritus partner universities & schools
It's safe to say that 2U and Emeritus face similar challenges regarding the high cost per enrollment. They might compete for the same learners and they have an overlap in university partners.
In 2U's recent earnings calls, we learned that 2U were seeing run rates of 500,000 leads per year and expected to triple them within 18 months. Depending on location, "leads" can cost $15–40. So an $800 million acquisition of edX would eventually generate $22.5–60 million of marketing value per year for 2U.
Udemy is significantly bigger than edX. According to SimilarWeb, Udemy received 97.3 million visits in March 2022. That's a lot more than edX's 12.4 million and twice as many as Coursera's 47.3 million. So the amount of marketing value that Udemy could generate is well north of $100 million per year.
Here is how Udemy plans to market Emeritus programs:
"We will run a marketing test that targets Udemy learners whose previous activity indicates that they will be a good match for Emeritus' learning programs. Between May and August, we will promote Emeritus programs through our website, email, mobile, and social channels once-per-month to these select students in the US, India, and Latin America." 
Why is Udemy doing this? Udemy says it's a test to learn about learners' response to the following three aspects before making any product investment: certificates, live/scheduled sessions, and high price point.
As I wrote in my analysis of Udemy's 2021 annual report, their consumer revenue grew by just 1% in 2021 and it's projected to remain the same in 2022, at best. To increase this revenue, they would need to diversify their product offerings, so jumping into Emeritus/2U territory seems like an obvious next step.
Maybe there's more to this "test" than meets the eye. It's rare to see a well established brand like Udemy — likely the best-known brand in online education and largest catalog of online courses — promote courses from another platform.
edX integrated 2U offerings into their catalog. Might Udemy do the same with Emeritus?
Why would Emeritus agree to such a test? The short term benefits are obvious. But if the tests succeed, Udemy might contemplate creating an Emeritus competitor. But that would require significant investments, as running live courses is not what Udemy has experience in.
I personally don't see that happening. Maybe Udemy is looking to boost its revenue by promoting Emeritus programs and might integrate them into their catalog, just like edX integrated 2U programs.
As for Emeritus, they get access to learners one of the most visited websites on the internet: SimilarWeb currently ranks Udemy #358 in the world.
These two companies might also explore some kind of merger or cross-investment to further seal the deal.