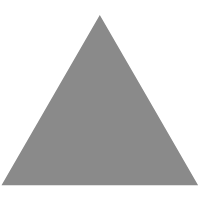 1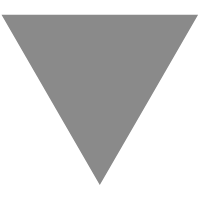 Manna Cooking - Recipes, customization & groceries – all in one app | Produc...
source link: https://www.producthunt.com/posts/manna-cooking
Go to the source link to view the article. You can view the picture content, updated content and better typesetting reading experience. If the link is broken, please click the button below to view the snapshot at that time.
Recipes, customization & groceries – all in one app
Manna is about making food easier, no matter your desire, lifestyle or dietary needs. Swipe on recipes to discover your next meal. ⁠Swap out recipes ingredient to meet your needs.⁠ Shop for groceries with just one click.
Have you used Manna Cooking?
Help improve Product Hunt by sharing a review with the community.
Co-Founder @ Manna Cooking. Multitasker.
Manna is about making food easier, no matter your desire, lifestyle or dietary needs. We're on a mission to change the way people discover, cook and shop for food. Our goal is to connect people with recipes, community and convenience.
The Problem: Recipes online are as ubiquitous as they are broken. There's 2 crucial points of disconnection: going from seeing dishes on social media to actual recipe URLs, and from finding recipes to shopping for the ingredients.
In the current landscape, if I'm scrolling through Instagram, or Pinterest I often find recipe content that looks delicious. But the recipe isn't actually attached to the content. There's a link to another link to a website, and from there the expectation is that I print it out. On top of that, I some food allergies and there's no way for me to modify the recipe to my needs.
An even bigger pain point is shopping for ingredients from recipes. Statistics show that over 80% of American shoppers use recipes as their starting point for online grocery shopping (Source: Chicory). But in the current landscape, I have to manually go through and select each ingredient and quantity one at a time, which is tedious and creates massive drop off.
Manna Is The Solution: We're the first platform to solve the missing links in a user's food journey. We take people through the entire lifecycle of food: from search and discovery, to shopping and cooking, to customizing and sharing.
The fundamental goal of Manna is to streamline the entire food experience into one platform. People can use our one app instead of five to: Discover (Yummly) Organize (BigOven), Meal Plan (Mealime), Share (Instagram) and Shop.
With Manna, creators can attach recipes directly to the videos/photos they create. Home cooks can save those recipes easily, customize them to their needs and automatically shop for ingredients.
On Manna, any recipe is instantly shoppable. Doesn't matter whether the recipe came from Bobby Flay or Bobby in Iowa, just click the grocery cart and we handle the rest.