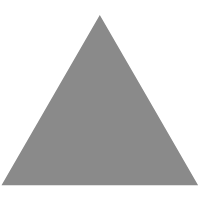 1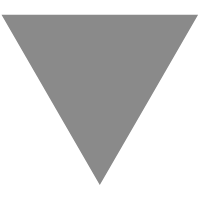 Covid: Have the lockdown success stories lost their shine?
source link: https://www.bbc.com/news/business-61182406
Go to the source link to view the article. You can view the picture content, updated content and better typesetting reading experience. If the link is broken, please click the button below to view the snapshot at that time.
Covid: Have the lockdown success stories lost their shine?
By Noor Nanji & Star McFarlane
BBC business reporters
Image source, Peloton
Image caption,
Peloton has already taken a hit but which other pandemic winners are now struggling?
Lockdown measures imposed during the Covid-19 pandemic led to a surge in demand for online services, but two years on, have those trends reversed?
Stuck indoors, there was a boom in demand for takeaways, online shopping, streaming and online fitness.
But as restrictions eased, some pandemic darlings are now finding life tougher.
Netflix, Peloton and Boohoo have all seen the popularity they enjoyed during the pandemic fade.
So who is still winning and who is losing?
Online fitness
With lockdowns came the closure of gyms, yoga studios and fitness centres, meaning people turned to screens for their daily endorphin hits.
However, as people have returned to gyms, the company's shares have slumped. Shares are down by more than 60% this year already.
Many personal trainers also switched to online sessions during the pandemic - but after restrictions eased some say this is no longer such a popular option.
Roxy Sullivan, a personal trainer based in Bristol, says she only has a handful of clients that continue to train online, with the rest done in person.
Image source, Roxy Sullivan
Image caption,
Roxy grew her business on social media during the pandemic by posting fitness videos
"I just prefer training clients face-to-face," she says. "It's much easier to engage with people in person and as a personal trainer it's nice to be able to motivate them whilst being in the same room."
But not all online fitness has lost its shine.
The popularity of online yoga during lockdown is a trend that is "here to stay", according to the British Wheel of Yoga, the sport's national governing body.
Ian Vollum, founder of Fat Whippet Yoga, moved his classes online during the pandemic and now says he has no plans to restart in-person sessions.
Image source, Ian Vollum
Image caption,
Ian Vollum taught one-on-one yoga classes in his garden when restrictions allowed before making the move online
Mr Vollum says many of his clients got used to exercising indoors during the pandemic and feel happier doing classes from the comfort of their own homes.
"[Clients] have realised they don't want to be in the gym with what they call 'yoga bunnies' or younger people working out where they feel watched and intimidated," he tells the BBC.
He says keeping classes online is also good for clients who are still worried about Covid.
"They don't want to be going back to packed-out places that put them at risk," Mr Vollum says. "The restrictions might be gone but there are still a lot of people who care about that."
Online retailers
Image source, Drew Cockton
Image caption,
Drew Cockton says people are buying fewer candles online now that lockdowns have ended
Drew Cockton says sales for his candle business, Owen Drew, boomed when everyone was stuck at home.
Since then, he's seen a sharp reduction in sales. The reopening of physical stores has meant a pick-up in competition, and he says businesses like his, which are primarily online, have suffered as a result.
"Everyone was bored during the lockdowns, furlough money was burning a hole in people's pockets, and we did really well out of that," he says.
"That trend has now reversed and people are shopping online less."
Official figures also suggest the pandemic surge for online retail has not been sustained.
Online retail sales peaked during the coronavirus lockdowns, and have been on a slow decline since then, according to the Office for National Statistics (ONS).
The most recent ONS data shows that retail sales in March fell by 1.4%, as the cost of living rose. The biggest contribution to the slide came from a drop in online sales.
Online retail giants such as Asos, Boohoo and AO World saw their share prices jump in the early days of the pandemic but have now come crashing back down.
"Online retailers were big beneficiaries from the pandemic and lockdowns, but there is now a willingness to get back to High Streets, helped by lower levels of fear over catching the virus," says Nick Carroll, from market research firm Mintel.
"Those online retailers without physical stores are naturally going to find it harder."
Michelle Ovens, founder of campaign group Small Business Britain, says online businesses are having to think more creatively in order to survive.
"As the demand for e-commerce rebalances following the lockdown boom, small businesses are using their new resiliency and creativity to develop new innovative routes to market," she says. "This includes click and collect models, hybrid experiences and bringing the best of both digital and physical worlds together."
Takeaways and home deliveries
Image source, Saima Salahhuddin
Image caption,
Chef Saima Salahuddin saw strong Deliveroo sales during Covid
Saima Salahuddin, a chef from east London, started taking online orders for her South Asian meals during the first lockdown.
"Our business, Chattpatta Kitchen, really flourished during Covid," she says. "We started by selling on Facebook but then expanded to Deliveroo and Uber Eats."
Saima says sales have held up even after restaurants reopened and dining out returned. However, she says she does need to offer some attractive deals and discounts for her customers.
"During the pandemic, people have gotten used to the comfort and ease of ordering food at home," she tells the BBC. "We do have to work a bit harder to attract consumers now, but they are still coming to us for the convenience."
Figures from accountancy firm KPMG suggest that when it comes to dining, consumer habits have changed for the longer term.
Before the pandemic, Britons spent around £38 per month on takeaways, home deliveries and meal kits, KPMG says. But between spring 2020 and spring 2021 average monthly spend per person reached £53.
That figure has remained high into 2022, says Will Hawkley, KPMG's global head of leisure and hospitality.
"At the moment, we're not seeing a drop off," he says. "The trends we saw during lockdown are continuing, with people still ordering meals online," he says.
However, he warns this might now start to decline, as consumers tighten their belts in response to the rising cost of living.