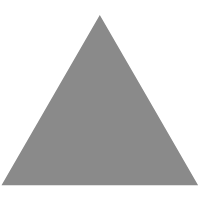 2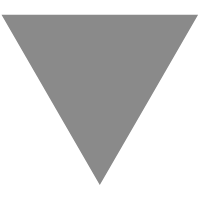 How to Use Stock Footage More Effectively in Your Projects
source link: https://www.makeuseof.com/using-stock-footage-tips/
Go to the source link to view the article. You can view the picture content, updated content and better typesetting reading experience. If the link is broken, please click the button below to view the snapshot at that time.
How to Use Stock Footage More Effectively in Your Projects
Every video editor can benefit from using stock footage in their projects. But there are several things to consider before doing so.
The demand for video content has surged in the 21st century, and more people have the opportunity to make filmmaking a profitable career or a fulfilling hobby. Beyond the process of putting together videos, many creators are also putting stock footage online for others to use.
If you feel like your video projects need a little extra, using someone else's content can help you put together the finishing touches. However, you must consider several factors in order to use stock footage correctly.
Keep reading to learn more about how you can maximize the effectiveness of stock footage in your videos.
When Should You Use Stock Footage in Your Project?
Using stock footage has several pros and cons, and you need to consider when is the best time to use stock footage in your video projects. Below are three scenarios where doing so makes sense.
When You Don't Have Enough Footage
You can certainly build a YouTube channel or create excellent client projects with simple talking-head videos. However, using B-rolls can add an extra dimension to your content and keep things interesting for the viewer.
Although getting B-rolls for your videos is a good idea, doing so is often time-consuming. If you have a busy schedule and feel like you can't get any, or you've got some but it's not enough, using stock footage can help you fill in the gaps.
If you've had a bad day and your footage is overexposed or shaky, you can also use stock footage as an option to fall back upon.
When Your Camera Functionalities Are Limited
Even basic video cameras have excellent image quality, but you can't do everything with them. In some instances, you might want to capture a different angle that's impossible without putting yourself at risk—such as a view of the landscape you're in from the sky.
In other cases, you might not have the appropriate lens to capture a particular shot. Stock footage can come to the rescue if you're not interested in purchasing a drone or a new lens.
When You Can't Travel
If your video centers around a particular place, you'll ideally be able to travel there and capture the footage yourself. But if you're discussing something that happened in the past, you might not have taken any shots while there. Similarly, you may not be able to travel for various reasons.
If you cannot travel to a particular place to record a video, you can always use stock footage to help you tell your story better. You might need to search a little harder for more obscure places to find the exact videos you want.
Things to Consider When Using Stock Footage
You might think that using stock footage is as easy as visiting a website and downloading the video you want, but you need to consider several factors.
Copyright and Royalties
You can't take any stock video and use it however you deem appropriate; in many cases, you'll need to pay for the footage you use. Before you use anything, check the website's terms and conditions, as well as the type of usage license on the video (check out our article on Creative Commons and Non-Commercial use to learn more).
If you plan on using stock footage regularly, paying for a subscription on a website like iStock or Artlist might be worth it. But if you're looking for a one-off video or don't have a large budget, you can find plenty of sites with free videos to use.
File Type
Once you've found a stock video that you think will work with your project, you'll need to ensure it's the right file type. Otherwise, you'll waste a lot of time and are probably better off shooting the content yourself.
Try to find files in an MP4 format. That way, you won't have to convert anything—and you'll know for sure that it will work with your project.
How the Shots Fit Into Your Story
While we recommend using B-rolls in your video projects, you should also be careful. Using random footage that has nothing to do with your story will look disjointed, and viewers might question your credibility.
Instead of using every stock video you can find, rewatch your original video and think about how the stock footage will fit into the overall story. Consider the general mood and theme of your project.
How to Get the Most Out of Using Stock Footage
Now that we've discussed the main factors you should consider when adding stock footage to your video projects, let's look at how you can get the most out of it.
Use a Variety
If you want to use stock footage successfully, we recommend diversifying things in your projects. For example, you can use varying shot types, such as overheads and content shot from a ground level.
You can also vary the actual content in your shots. If one video features a person typing on a computer indoors, you might want to include another of someone going for a walk outside.
Don't Overdo It
You must strike a balance between original footage and stock footage in your projects. Too many stock videos can distract the viewer and prevent them from picking up on the message you intended to convey.
Use stock footage in moderation, and watch the full video back after editing it. If you've gone too far, don't hesitate to remove a few shots.
Edit Them to Your Style
Stock footage is an excellent addition to your video projects, but you must ensure that the videos you incorporate fit with the original content you shot. If the colors look different, you'll have an inconsistent final result.
Many stock footage websites permit you to edit the videos you download from them. So, you should spend a little time editing the content to your style. That way, everything will fit and have better coherence.
Stock Footage Can Elevate Your Video Projects
Stock footage is an excellent way to make your video projects stand out. When done correctly, content of this kind can reinforce the story you're trying to tell and reduce your production workload.
Before using stock footage, though, you need to consider copyright, file type, and how the content will fit into your project.
About The Author
Danny Maiorca (241 Articles Published)
Danny teaches MUO's readers about improving their photography and creativity. He's been part of the team since 2020 and is also one of our editors.
Subscribe to our newsletter
Join our newsletter for tech tips, reviews, free ebooks, and exclusive deals!
Click here to subscribe