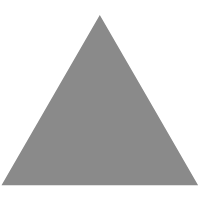 0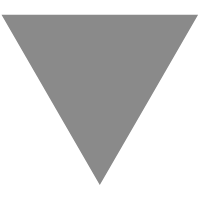 Google Teases the Pixel Tablet: What We Know So Far
source link: https://www.makeuseof.com/google-pixel-tablet-what-we-know/
Go to the source link to view the article. You can view the picture content, updated content and better typesetting reading experience. If the link is broken, please click the button below to view the snapshot at that time.
Google Teases the Pixel Tablet: What We Know So Far
Will the newest Pixel device make it third time lucky for Google's attempts to crack the tablet market?
The last time Google tried to take on the iPad with a Pixel tablet, it didn't go so well. In fact, a lackluster response to the Pixel Slate led the tech giant to pull out of the tablet game altogether.
But, like The Godfather's Michael Corleone, Google is returning to the fight perhaps one last time, just when you thought it was out.
We don't know much about the new tablet, since the company maintained an air of mystery around its announcement. But we've gathered up all the information we have right now about this exciting future device.
Google Teases Pixel Tablet at I/O Keynote
Google teased a new Pixel Tablet at its 2022 I/O developer conference. According to The Keyword blog, it will be an Android tablet powered by the Tensor processor. Google promises it will be "built to be the perfect companion for your Pixel phone".
The tablet will run on the same Google Tensor chip inside Google's latest iterations of its Pixel phones. This means it should be able to handle tasks such as text-to-speech, real-time language translation, and image processing—even without an internet connection.
Android tablets have struggled to break through in the past because their apps weren't optimized for large screens. But this time around, Google claims to have learned its lesson and that things will be different with the latest Pixel tablet.
"We have TikTok, Zoom, and Facebook building out new apps this year for tablets," Trystan Upstill, a VP of engineering on Google's Android team told The Verge, "and many more coming as well."
Google is also updating 20 of its own apps for tablets, including Google Maps, Google Messages, and YouTube Music.
Why Is Google Making Tablets Again?
When Google released its previous tablet, the Pixel Slate, it received harsh reviews for its inadequate software. It ran on Chrome OS, which wasn't great for tablets, and performance was sluggish. Also, the fully specced-out version had a very high price point at around $1,600.
Tech blogger, MKBHD, gave it a brutal review:
After critics and customers knocked the product, a bruised Google killed the Pixel Slate in June 2019, after only nine months. The company vowed to focus on laptops instead.
Hey, it's true...Google's HARDWARE team will be solely focused on building laptops moving forward, but make no mistake, Android & Chrome OS teams are 100% committed for the long-run on working with our partners on tablets for all segments of the market (consumer, enterprise, edu) — Rick Osterloh (@rosterloh) June 20, 2019
What Google didn't count on was the pandemic showing up in 2020. When quarantines rolled out, it became clear to the tech industry just how important tablets are for home entertainment.
So Google is returning to the game with a tablet focused on consumer entertainment, gaming, and other use cases like image processing.
The Pixel Slate will use upgraded Android software while ditching the Chrome OS that's more suitable for work or school.
"We see it as a critical part of how people are interacting with media and computers at home, especially," Google's senior vice president of devices and services, Rick Osterloh, told The Verge about its new tablet philosophy.
Success Is Not Guaranteed for the Pixel Tablet
Samsung is doing reasonably well with its Galaxy Tab line and Amazon's low-cost Fire tablets are still in the market. Meanwhile, Apple's iPad remains the all-conquering market leader.
Google will hope it manages to get the balance between technology and price right this time. When it arrives in 2023, the Pixel Tablet will have its work cut out to succeed in a skeptical market.
About The Author
Patrick Kariuki (74 Articles Published)
Kariuki is a Nairobi based writer. His entire life has been spent trying to string together the perfect sentence. He is still trying. He has published extensively in Kenyan media and, for a hot 7 years or so, dived into the world of Public Relations where he discovered the corporate world is just like high school. He now writes again, focusing mainly on the magical internet. He also dabbles in the vibrant Kenyan start-up scene, AKA the Silicon Savannah, and occasionally advises small businesses and political actors on how to communicate better to their audiences. He runs a YouTube channel called Tipsy Writers, which attempts to get storytellers to tell their untold stories over a beer. When not working, Kariuki enjoys taking long walks, watching classic movies - especially old James Bond movies - and spotting aircraft. In an alternate universe, he would probably be a fighter pilot.
Subscribe to our newsletter
Join our newsletter for tech tips, reviews, free ebooks, and exclusive deals!
Click here to subscribe