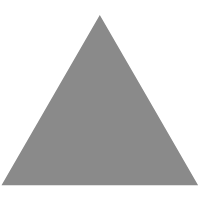 5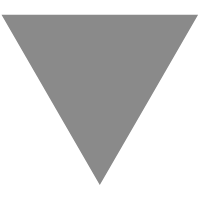 How to Use the "Your Library" Feature in Spotify
source link: https://www.makeuseof.com/how-to-use-your-library-feature-spotify/
Go to the source link to view the article. You can view the picture content, updated content and better typesetting reading experience. If the link is broken, please click the button below to view the snapshot at that time.
How to Use the "Your Library" Feature in Spotify
Here's how to make full use of Your Library in Spotify to save and easily access your favorite artists, albums, and songs.
Image Credit: TY Lim/
Shutterstock
As a Spotify user, you might focus on playlists for listening to music. But you shouldn't overlook the useful Your Library feature in Spotify, as it makes organizing your own music collection much easier.
Let's walk through how Your Library works, what it's for, and how you can make the most of this tool.
What Is Your Library in Spotify?
Your Library is a part of Spotify that allows you to save artists, albums, songs, playlists, and podcasts in one place. Using "save" buttons across the interface, you can add anything to your library to browse through later.
Think of Your Library as a virtual music shelf. Instead of having to search for an album every time you want to listen to it, or recall that neat artist you were into last month, you can pull it from your own collection, like you would a vinyl album or CD off the shelf. It makes navigating around Spotify a lot more convenient.
The Problem That Your Library Solved
If you haven't used Spotify since its inception, you might not be aware of why Your Library was such a handy feature when it launched in 2014. In Spotify's early days, the service wasn't intended to be a replacement for your own local music collection like it is today. Instead, it was more focused on creating playlists from its immense library of music.
While playlists are great, Spotify didn't have a good solution for making it easy to keep track of your favorite albums or artists. To save albums for quick listening, you had to create a new playlist for each one, which became tedious. And since there was no auto-sorting of playlists, you had to manually organize them into folders using alphabetical, chronological, or whatever other order you wanted.
Once Spotify introduced Your Library, it became easy for you to curate a smaller collection of your favorite music. It's far less overwhelming to scan your favorite 50 albums than it is to pick something to listen to from the millions of artists available on the platform.
Whether you use Your Music to shuffle a huge list of songs you like, scan through your saved albums, or jump to a beloved artist, it's a key part of the Spotify experience you should take advantage of.
How to Save Music to Your Library on Spotify
The process for saving each item type in Spotify is slightly different. Below are instructions for them all.
How to Save Songs on Spotify
To save a song to your Spotify library, click the heart icon that appears alongside it.
You'll find this to the left of the timestamp when you mouse over a song's entry on an artist page, album, or playlist. In addition, a heart appears to the right of the current track in the Now Playing menu at the bottom-left corner of the screen.
To save many songs at once, press Ctrl + A (Windows) or Cmd + A (Mac) to select all the items in the current album or playlist. Then right-click and choose Save to your Liked Songs to "heart" them all at once. You can use other Spotify keyboard shortcuts, like holding Ctrl, to select multiple songs without grabbing them all.
If you later decide you don't like a song, click the filled-in heart to remove it from your library. You can combine the above tip with this to remove many in one go.
How to Save an Album on Spotify
To save an album to your collection, open its album page. You can do this by searching for the album, selecting it from an artist's page, or clicking the name of an album in a playlist.
Once you have an album's page open, click the heart icon that appears at the top, next to the Play button. This will add the album to your library.
Note that saving an album to Your Library doesn't automatically like all the songs on that record, so you'll need to perform the above if you want to save all or some songs from it.
How to Follow Artists on Spotify
Instead of "saving" artists to your library, Spotify has you "follow" them. To follow an artist, open their page by searching for them or clicking on their name in the Artist column of a playlist. Then, click the Follow button near the top of the page.
As well as adding the artist to your library, this also tells Spotify that you are interested in their work. Spotify will thus include their latest releases in your Release Radar playlist and the Home page of the app.
How to Save Playlists to Your Library on Spotify
In addition to your own playlists, Spotify allows you to save public playlists created by other people to your library. This is one of many ways to get more out of Spotify playlists.
To save a playlist, click the heart icon at the top of it, just like saving an album. This will add the playlist to the left sidebar of the desktop app, plus the tab mentioned above.
How to Save Podcasts to Your Library on Spotify
While Spotify's aggressive pushing of playlists annoys some people, you can save them to your library in the same manner as other content if you use Spotify for your podcasts.
To save a podcast, search for it. On its main page, click the Follow button to add it to your library. You can also click the Plus button on any podcast episode to save it.
Managing Your Library in Spotify
Once you've taken the time to save everything you love in Spotify, click the Your Library tab on the left side to see it all in one place. Use the tabs at the top to show your saved Playlists, Podcasts, Artists, and Albums.
For each one, you're able to use the dropdown menu in the top-right to sort by various criteria, like Recently added and Alphabetical. Then you can click anything to jump right to it. There's also a Search icon next to this dropdown box that lets you search inside your library.
Spotify keeps Liked Songs in a separate section on the left sidebar. This acts like any other playlist, so you can sort it by Title, Album, Date Added, and other fields.
In Spotify's mobile app, Your Library works in much the same way. After tapping its tab at the bottom, use the filters at the top to show only Playlists, Artists, or Albums. You can use the arrows on the left side to change sorting, while the icon on the right toggles between icons and a list view.
Unique to the mobile app (for Spotify Premium users) is a Downloaded filter, which is handy for confirming that you have your favorite music downloaded before a flight or similar.
Your Library Is Your Spotify Music Home
Now you know what Your Library is for and how to save the music you come across on Spotify. Use it properly, and you'll have a solid replacement for the desktop music organizers of yesteryear. Scrolling through your saved albums and sorting your top songs is much more convenient than making endless playlists and searching all the time.
Meanwhile, for anyone who relies on Spotify for their music, it's worth taking the time to make sure it sounds as good as possible.
About The Author
Ben Stegner (1808 Articles Published)
Ben is the Editor in Chief at MakeUseOf. He left his IT job to write full-time in 2016 and has never looked back. He's been covering tech tutorials, video game recommendations, and more as a professional writer for over eight years.
Subscribe to our newsletter
Join our newsletter for tech tips, reviews, free ebooks, and exclusive deals!
Click here to subscribe