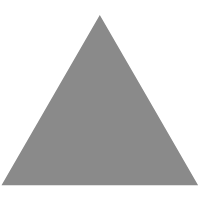 2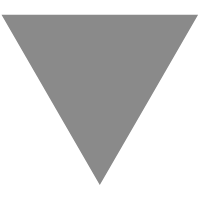 Can Your Netflix Account Get Hacked?
source link: https://www.makeuseof.com/can-netflix-get-hacked/
Go to the source link to view the article. You can view the picture content, updated content and better typesetting reading experience. If the link is broken, please click the button below to view the snapshot at that time.
Can Your Netflix Account Get Hacked?
Are even your streaming services susceptible to scammers? What could a cybercriminal do with your Netflix account? Here's what you need to know.
Today, millions of people worldwide have a Netflix subscription. This allows them to watch any number of movies, TV shows, and documentaries without having to pay for each individually. However, there is a glaring issue associated with Netflix accounts: they can be easily hacked. But how is this done, and what should you do if it happens to you?
How Are Netflix Accounts Hacked?
There are a number of ways through which a cybercriminal can easily access your Netflix account. One of the most popular methods out there is phishing. You've probably heard of phishing before, as it's a worryingly widespread scam that involves the theft of victims' sensitive data via phony emails and websites.
If a scammer were trying to get their hands on your Netflix login information via a phishing scam, they could first send you an email from what seems to be Netflix, asking you to do something associated with your account. Maybe there's been an unexpected login, or you need to confirm your payment info. Regardless of the request, it usually involves you clicking on a link to what looks like a Netflix login page.
This login page is actually a phishing site and can retrieve your information when you enter it. So, as soon as you type in your email and password, even if you don't hit the login button, chances are it's already too late. The cybercriminal can view what you're entering and go from there.
If you ever receive a link in an email, run it through a link checking site first to see if it's legitimate. If you're skeptical at all, if anything doesn't ring true, do not click it.
Alternatively, a malicious individual can get their hands on your login info via the hacking of another website. What many people don't know is that login information is a hot commodity on the dark web, with hackers willing to pay for access to unsuspecting victims' accounts. So, if, for example, a fashion website you often use was hacked, and your login information for that is the same as it is for Netflix, a criminal who's bought your information online can then access your Netflix account in seconds.
But perhaps the easiest way for your Netflix account to be hacked is by leaving it open to malicious individuals. Say you logged into Netflix at a party, or a hotel, and forgot to log out. This makes it super simple for your account and information to fall into the wrong hands. Always make sure you log out of your Netflix if you log in on a device that isn't yours.
So, a cybercriminal now has access to your Netflix account. What's next?
What Happens After My Netflix Account Is Hacked?
There are a few different things that can happen after your Netflix account is accessed by an unauthorized party. There is a chance that they could just watch movies and shows on your guest account or similar until they get caught. But you'd be getting off easy if this is where things ended.
A lot of the time, an individual who has gained access to your Netflix account will attempt to change your login info so that you can no longer access the account. Let's say your login information for Netflix is the same as it is for your email (which is by no means uncommon). With access to your email, a cybercriminal can change your login information, and even sign out all other devices after the password has been changed. From this point onwards, you're effectively locked out of your account.
Scammers can sometimes even share your account with other individuals, meaning you could have multiple unauthorized users on your account at any one time!
But don't worry. There is a way to get rid of any unwanted users and recover your account if it gets hacked.
What to Do If Your Netflix Account Gets Hacked
If you're receiving emails about Netflix logins from unusual locations, or you're noticing movies and shows on your watch list that you and your other users haven't clicked on, chances are there's an unauthorized individual on your account.
From here, there are a few things you can do. If you still have access to your account as the login details haven't been changed, it's crucial that you immediately change your login information to something entirely different, and then click the box that requires all other devices to sign in again using the email and password (as shown below).
If, however, your login details have been changed, and you are locked out of your account, you'll need to get in touch with Netflix and notify them of what has happened. We also suggest that you cancel your debit or credit card's monthly direct debit so that the cybercriminal can no longer use your Netflix account with your money.
We have more in-depth advice on resolving Netflix hacks if you want more information.
Netflix Hacks Are Worrying, but Not Permanent
It's always a little scary to realize that someone has accessed your sensitive information. But don't worry, if your Netflix account is ever compromised, there are ways to flush out all unauthorized parties and recover it entirely. After all, no one likes having their watch list and recommendations messed with!
About The Author
Katie Rees (261 Articles Published)
Katie is a Staff Writer at MUO with experience in content writing in travel and mental health. She as a specific interest in Samsung, and so has chosen to focus on Android in her position at MUO. She has written pieces for IMNOTABARISTA, Tourmeric and Vocal in the past, including one of her favourite pieces on remaining positive and strong through trying times, which can be found at the link above. Outside of her working life, Katie loves growing plants, cooking, and practicing yoga.
Subscribe to our newsletter
Join our newsletter for tech tips, reviews, free ebooks, and exclusive deals!
Click here to subscribe
About Joyk
Aggregate valuable and interesting links.
Joyk means Joy of geeK