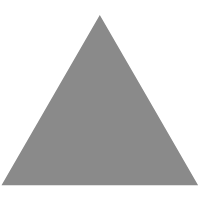 8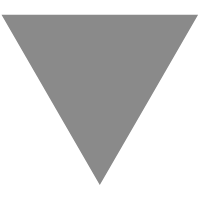 We asked 100 humans to draw the DALL·E prompts
source link: https://www.surgehq.ai//blog/humans-vs-dall-e
Go to the source link to view the article. You can view the picture content, updated content and better typesetting reading experience. If the link is broken, please click the button below to view the snapshot at that time.
We asked 100 humans to draw the DALL·E prompts
Quick: which one of these was generated by a human, and which by an AI?
Human or AI?
Human or AI?
What about now?
Basquiat or BasquiAI?
DALL·E or Dalí?
(Answer: AI, human, human, AI.)
OpenAI's DALL·E image generation system is wild. Imagine a future where every homemade bedtime story can be turned into an IMAX-quality cartoon…
At Surge AI, our bread and butter is using superintelligent humans to train rich, creative AI. But what happens when advanced AI systems can start augmenting human capabilities instead? Where does human artistry and creativity fit in then?
Here's one interesting comment from a visual designer on Reddit:
Artists, designers, photographers, creative types of all flavors will have important roles in this new AI-image world. I'm a visual designer and I honesty can't wait for the engines to get better, or at least to be able to get access to something like Dall-e-2.
I've said this elsewhere, but AI will make the kind of work I do even more valuable because I'll spend less time on grunt work and more time on higher-value creative tasks such as creative/art direction and concept development. If I need series of icons in a certain style for a project, instead of spending hours or days searching vector stock resources for what I need or creating them myself, I can just describe what I want to the AI and have it generate what I need in seconds. Seconds of work instead of days. That makes me insanely more productive. Instead of one project for a client, I've now churned out a dozen in the same amount of time.
Every artist who imagines a series of images can create the first one in their own style, and then plug the image into the AI with with prompts for the remainders. Instead of spending time churning out those other images, you can move onto the next concept.
So creative types will move into art direction, producer, or curator roles. Your job will be to develop concepts, master prompting, to know what's actually "good," and to curate the output into packages that can be monetized.
To understand this question better, we paid 100 random Surgers – most with average drawing skills! – to spend 15-30 minutes drawing one of the DALL-E prompts. Here are some of our favorites and how they compare.
An astronaut, playing basketball with cats in space, as a children's book illustration
DALL·E 2 version:
Human versions:
Teddy bears, mixing sparkling chemicals as mad scientists, as a 1990s Saturday morning cartoon
Interestingly, as one Hacker News commenter pointed out, the human-drawn bears are clearly mad scientists out to conquer the world, while the AI bears lack that crazy, evil gleam.
DALL·E 2 versions:
Human versions:
An illustration of a baby daikon radish, in a tutu, walking a dog
DALL·E 1 versions:
Human versions:
What do you think? Which one's your favorite?
Got a creative task you'd like hundreds of Surgers to work on as well? Reach out to [email protected] or follow us on Twitter at @HelloSurgeAI!