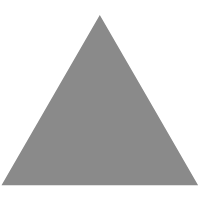 1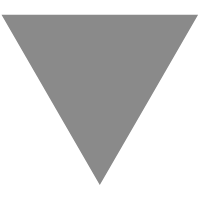 The financial case for cloud ERP – listen to what a few CFOs of Unit4 customers...
source link: https://www.unit4.com/blog/financial-case-cloud-erp-listen-what-few-cfos-unit4-customers-have-say
Go to the source link to view the article. You can view the picture content, updated content and better typesetting reading experience. If the link is broken, please click the button below to view the snapshot at that time.
CFO perspectives from Unit4 customers on the advantages, savings, and challenges inherent in moving to a truly next-gen SaaS ERP solution
Cloud beats on-premises ERP on overall business value. But what does this mean for Finance?
Cloud has become ubiquitous in the enterprise – but is still a relatively fresh choice in ERP.
We want to help you evaluate its financial and business impacts - especially in terms of business agility, which tops the list of business benefits when moving to the cloud.
In brief, cloud ERP brings three enormous benefits to your finance department, and to your organization's health. These are:
1: Efficiency and flexibility
Cloud ERP makes working together easier and everyone more efficient and flexible.
2: Better decisions faster
The integrated operating model and data visibility made possible by a cloud solution helps you stay focused on your "core business" and helps you make better decisions.
3: Latest innovations at your fingertips
In the cloud, you're always on the newest version. Letting you benefit from innovations as soon as they happen to drive improved organizational performance and better use of resources.
But don't take our word for it
We think one of the best ways to demonstrate the truth of these advantages to you is through the testimony of those who've already experienced them.
Let's take a look at the particular case of Lunar Bank.
Lunar Bank's cloud journey
For X4U 2021, our Chief Product Officer Dmitri Krakovsky asked Lunar Bank CFO Jonas Larsen three questions: how did they approach selecting an ERP system, why they chose Unit4, and how the process is going.
All of Jonas's answers lead back to cloud.
When Lunar Bank realized they needed to say goodbye to their start-up ERP system, and decided they needed a mature vendor to bring their business into maturity, they set out to find a partner that was, in their own words, "strictly cloud based".
Because only cloud can provide the flexible, extensible, integratable foundation that businesses need to grow, thrive, and operate efficiently in environments of extreme uncertainty.
They also established that they needed to meet an extremely tight go-live date – going from vendor selection to go-live in just a few months. Only a cloud solution with a pre-configured industry model for implementation is able to support this kind of speed, and Lunar Bank were confident that we could provide it.
It's a story we've heard time and time again with our other customers as they make the move to the cloud. It's not only a tremendous boom to operational efficiency, organizational flexibility, but to financial performance as well.
If you need more proof, CFOs of customers like IO Interactive and Qvantel are stating the same thing. Cloud is instrumental for boosting business growth and global operational efficiency. Check out what they have to say – especially as it relates to the importance of making your cloud investments before periods of major growth in order to fully reap the benefits of your new solution.
Examining cost to value add of cloud systems
Replacing on-premises ERP with a SaaS-based solution can be a daunting prospect – especially when it comes to financial aspects. After all, while on-prem requires a bigger initial investment of both time and money, a SaaS solution can often have a higher total cost of ownership.
However, as recent Forrester research has shown, the value-added potential of a SaaS solution means that even with this increased TCO burden, it can often be eclipsed by the dividends paid in terms of increased capacity for innovation, pivoting, rapidly allocating resources and scaling your organization as needed.
A message-based architecture makes for a better foundation – and cloud makes it possible
Constellation Research recently praised our efforts to reimagine ERP as a concept – particularly our commitment to creating an architecture based on human-readable messages rather than more rigid, information led databases. (The basis of our next-gen enterprise application platform and the power that drives ERPx.)
This architectural approach – Constellation argues – makes for a much greater degree of scalability and flexibility. And we believe this kind of architecture is only possible in a truly cloud native platform.
Ready to learn even more?
We want to help our customers and their people – at every level - better understand how a move to cloud-based ERP can help their organization to thrive.
To help you crunch the numbers, we've created a resource page specifically for CFO-level financial practitioners that showcases other customers' testimony, analyst coverage, and some deep-dive reports into using cloud ERP to create a truly finance-first culture in your organization.