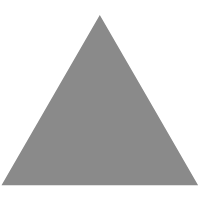 1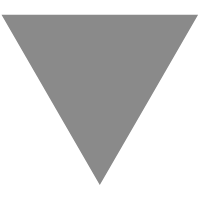 Unable to Scan the QR Code on WhatsApp Web? Try These Fixes
source link: https://www.makeuseof.com/fixes-to-scan-qr-code-whatsapp-web/
Go to the source link to view the article. You can view the picture content, updated content and better typesetting reading experience. If the link is broken, please click the button below to view the snapshot at that time.
Unable to Scan the QR Code on WhatsApp Web? Try These Fixes
Follow these troubleshooting measures if your phone cannot scan the QR code shown on WhatsApp Web.
To use WhatsApp on a computer, you have to scan a QR code using your phone to link your WhatsApp account with WhatsApp Web. However, it can be very frustrating when you can't scan the QR code.
Most of the time, dust on your computer screen or your mobile camera lens is to blame, but sometimes the issue is more serious. If you fail to scan the QR code to connect your WhatsApp account to WhatsApp Web, we have compiled nine fixes to help you reconnect.
1. Rule Out Hardware Issues
QR codes are a bunch of black and white squares. If dust particles build up on your screen and disrupt any one of these squares, your cell phone camera won't be able to perform a proper QR code scan.
Hence, you can start troubleshooting by cleaning your monitor screen to ensure no large dust particles are blocking the way to scan the code properly. Moreover, make sure that your mouse cursor isn't on the QR code you are trying to scan. Keep it a mile away from it.
Likewise, you should also keep the cell phone camera lens spotless, as a dusty lens would consider dust as part of the QR code, making it impossible to scan the code correctly.
If you keep your devices neat and clean, you should ensure that there are no other issues with your cell phone camera. You can verify that by scanning another QR code. The problem lies with the cell phone if it cannot scan any QR code.
However, if the problem is limited to WhatsApp Web, you must investigate the issue further. So, continue to implement the fixes below in that case.
2. Ensure the Problem Doesn't Come From WhatsApp Itself
Make sure that the problem isn't coming from WhatsApp's backend. Visit the IsItDownRightNow website and check if users have reported any issues or outages.
If WhatsApp Web is experiencing a technical issue, wait until the developers resolve it on the backend. If there is no issue reported there, ask one of your friends if it's working fine on their computer. This will rule out any possibility of downtime at a specific location.
If the issue persists only for you, continue implementing the remaining fixes.
3. Rule Out Internet Issues
When linking to a new device, both the WhatsApp mobile app and WhatsApp Web require an active internet connection. If either device is not connected to the internet or if the connection is poor, you might encounter an issue while scanning.
So, make sure the internet is working on both devices and resolve any network issues if there is a problem. Once you're sure the internet isn't to blame, move on to the next fix.
4. Give WhatsApp Web and WhatsApp Mobile a Fresh Start
To exclude the possibility of a temporary glitch on either of your devices preventing the WhatsApp from connecting, exit both the WhatsApp Web and mobile app on your respective devices. Link the devices again after the fresh start.
If a fresh start does not resolve the issue, ensure the problem does not originate from the browser's end.
5. Ensure Your Browser Isn't at Fault
You may be experiencing problems with WhatsApp Web because of your browser. Try scanning the QR code by opening WhatsApp Web in another browser simultaneously to rule it out.
If it scans perfectly and you're able to link your WhatsApp account there, your browser is at fault. In that case, temporarily switch to a new browser.
However, if the issue persists on the other browser as well, move on to the next steps.
6. Clear Browser and WhatsApp Mobile App Cache
The cache stores temporary information to make websites and apps load faster. There is a good chance that it retains the information of the previously linked WhatsApp account that interferes while connecting the new one.
So, clear the cache from both your WhatsApp mobile app and browser to ensure it is not a piled-up cache causing the issue. The steps for this vary depending on the platform and browser you use, but you can learn how to clear the browser cache on Chrome and Microsoft Edge. Likewise, you can check out how to clear the WhatsApp app cache on Android and iPhone.
After clearing the cache, restart WhatsApp and WhatsApp Web and scan the code again. If it works, you are good to go. If not, you'll need to apply the remaining fixes.
7. Remove Other Linked WhatsApp Accounts
You're likely to encounter this problem if you've previously linked your WhatsApp account to other browsers and devices you own. Therefore, unlinking all previously linked devices on your WhatsApp may resolve the issue.
To unlink the linked devices on WhatsApp, follow these steps:
Open WhatsApp on your phone.
Tap on the three vertical dots in the top-right corner (or tap on Settings if you use an iPhone).
Go to Linked devices.
Tap on the device or browser you want to disconnect from.
Hit Log Out.
3 Images
Repeat the same steps to log out from all devices. After that, try again to link a new device by scanning the code. If it fails, proceed to the next step.
8. Disable Antivirus and Browser Extensions
While less likely, interference from the antivirus or browser extensions may also cause such issues. It is therefore imperative to rule out these possibilities. Hence, turn off your antivirus software and remove the installed extensions one at a time to filter out the culprit.
If neither of these fixes work, ensure the problem doesn't persist only on your account.
9. Ensure the Issue Doesn't Stem From Your WhatsApp Account
Perhaps the issue lies with your WhatsApp account rather than the mobile app or browser. To determine if this is the case, log out of your account from your mobile, sign into a family member's account, and link it to the WhatsApp Web opened in the same web browser.
If it links up perfectly, the issue could be with your account. In that case, you can report the problem to WhatsApp.
How to Report the Issue to WhatsApp Support
To report a problem to WhatsApp support, follow these simple instructions:
Open WhatsApp.
Tap on the three vertical dots in the top-right corner.
Go to Settings > Help > Contact Us.
Write down your issue in detail and make sure you check the box for Include device information? (Optional).
Tap on Next and then hit Send my question to WhatsApp Support.
4 Images
If the issue doesn't get resolved this way, contact WhatsApp support via email at [email protected]. However, don't expect a prompt response.
Scan the Code and Connect to WhatsApp Web Again
Hopefully, the fixes in the list helped you scan the code and connect to WhatsApp Web again. When all other fixes don't work, you should report the problem to WhatsApp via the mobile app or email as your last resort.
How secure do you think WhatsApp is? Not as safe as you might think. Some threats and risks you should be aware of include WhatsApp Web malware, unencrypted backups, and data sharing across Facebook.
About The Author
Shan Abdul (200 Articles Published)
Shan's brain churns words all day long and this is his bread and butter. Every day he learns something new, teaches it to the MUO audience, and makes a living out of it.
Subscribe to our newsletter
Join our newsletter for tech tips, reviews, free ebooks, and exclusive deals!
Click here to subscribe