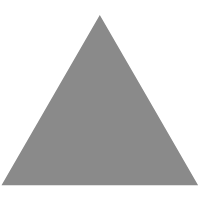 4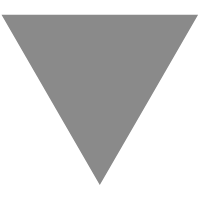 Mint Mobile review: A cheaper, better prepaid cellular plan | Android Central
source link: https://www.androidcentral.com/mint-mobile-review
Go to the source link to view the article. You can view the picture content, updated content and better typesetting reading experience. If the link is broken, please click the button below to view the snapshot at that time.
Mint Mobile review: A cheaper, better prepaid cellular plan
Many of us have grown accustomed to the ballooning prices of cell phone plans with the big three carriers. These carriers have continued to increase the value of their plans with things like security software, hotspot data, subscription services, and cloud storage with savings coming only when you add as many lines as possible. While these features can certainly be nice to have, there's a lot of money to be saved if you strip away these unessential features. Mint Mobile sticks to what's most important in a mobile phone plan with unlimited calling and texting on all plans, unlimited data, and plenty of high-speed data for most people.
Mint Mobile is also one of only a handful of carriers offering multi-month savings on all of its plans so if you've got the spare cash to pay for up to a year of service, you can save even more. Of course, the minimum three-month plan will be a bit much for some people to swallow at once, but with the first three months following the 12-month rates, it's worth checking out Mint if you're in the market for a new phone plan.
Mint Mobile: Plans and availability
(Image credit: Samuel Contreras / Android Central)
At first glance, Mint's plan structure may seem a bit confusing but once you understand how its discounts work, it makes a lot of sense. Mint Mobile has four plans starting at 4GB of data and ranging up to unlimited with 35GB of high-speed data. You can buy service for three, six, or 12 months with the price broken down per month being cheaper for the long term. Luckily for those looking to try Mint out, the first three months of service uses the 12-month price so you can experience the carrier without committing to a full year.
4GB10GB15GBUnlimited3 months (introductory price)$15/mo. ($45)$20/mo. ($60)$25/mo. ($75)$30/mo. ($90)3 months$25/mo. ($75)$35/mo. ($105)$45/mo. ($135)$40/mo. ($120)6 months$20/mo. ($120)$25/mo. ($150)$35/mo. ($210)$35/mo. ($210)12 months$15/mo. ($180)$20/mo. ($240)$25/mo. ($300)$30/mo. ($360)
The biggest savings with Mint come from buying six or 12 months but you may also be able to save by switching to a smaller plan. We've become accustomed to buying unlimited plans by default but most of us simply don't need that much data, especially if we have frequent access to Wi-Fi. You can check your last phone bill to see how much data you used or check the data usage in the settings of your Android phone. If you're regularly using less than 15GB per month, you don't need Mint's unlimited plan. You might not even need the 10GB plan.
For this review, I tested Mint Mobile's unlimited plan on an ASUS Zenfone 8 and a Samsung Galaxy S20+ in an area with consistent 5G coverage including mid-band band n41 coverage.
Mint Mobile
Mint Mobile is a prepaid carrier focused on giving customers discounts for signing up for multiple months. Mint Mobile uses the T-Mobile network for coverage with 5G compatibility and offers plans with 4GB, 10GB, 15GB, and unlimited data.
Mint Mobile: What I like
(Image credit: Samuel Contreras / Android Central)
A cell phone plan is only as good as the network behind it and in Mint Mobile's case, that means T-Mobile. In my testing, I used T-Mobile 4G LTE and 5G in Northern Florida. T-Mobile isn't especially fast in my area but I did have 5G coverage including T-Mobile's fast band n41 most of the time. T-Mobile has been investing heavily in its network with a focus on 5G so if you've been unimpressed by the network in the past few years, it may be worth another look.
I tested my Mint Mobile SIM card in two phones starting with an unlocked ASUS Zenfone 8 before moving on to the Galaxy S20+. The Zenfone 8 didn't support band n41 and spent most of its time bouncing between 4G and 5G. The Galaxy S20+ does support the vast majority of T-Mobile's bands and provided a more consistent experience on the network. Band 41 connected without issue, even indoors, giving the Galaxy a serious advantage in network speed.
While Mint Mobile is compatible with a wide range of phones, a phone with a bigger focus on the unlocked U.S. market like Samsung's Galaxy devices will lead to a better overall experience. Luckily though, the Zenfone did work with more than enough speed for most tasks. It was objectively slower in a speed test but in day-to-day use, I didn't feel hampered.
For just about anything you need with your phone plan, Mint Mobile lets you do it from the app.
The fact of the matter is that T-Mobile's compatible network means you can bring just about any of the best Android phones to Mint Mobile and have a good experience. Some phones, such as those designed for Verizon and AT&T, will have fewer supported relevant bands but if they're unlocked, there's a good chance you'll still be able to get connected, even if it is just LTE. To be sure you can use 5G on Mint Mobile, you'll want a phone that supports 5G band n71 and for faster speeds, band n41.
One thing Mint Mobile gets very right is its app experience. The Mint Mobile app can quickly show you how much data you've used while providing you options to upgrade or downgrade your plan as necessary. This is also where you can make payments and enable automatic renewal. It's important to decide ahead of schedule if you want to upgrade to the 12-month plan before your renewal too because if you've started with three months, your plan will be set to renew at the higher three-month rates.
You can also find quick access to customer service with a chat system built into the app. You can call the support number from here to talk to a human if you prefer too. For just about anything you need with your phone plan, Mint Mobile lets you do it from the app. Also, comparing it to the app experience of bigger carriers like AT&T, the app is quick and responsive with a simple layout that makes it easy to find what you're looking for.
Mint Mobile calls the plan unlimited but after 35GB, your data is slowed down quite a lot.
As mentioned, I tested Mint Mobile's unlimited plan and by the plan description, you get 35GB of data at full speed with 5GB of hotspot data. This plan also comes with unlimited talk and text including voice over LTE (VoLTE) and Wi-Fi calling and texting. Data speeds were consistent up to 35GB of usage and calls were reasonably clear. I had no trouble understanding the person on the other line and they also heard me loud and clear.
When it came to data usage, normally 35GB would be more than enough for me as I typically use between 15 and 25GB per month. Mint Mobile calls the plan unlimited but after 35GB, your data isn't cut off but rather it is slowed down quite a lot. I deliberately blew through the 35GB limit and found my download speeds cut to right around 500Kbps. This was enough speed to send and receive messages including picture mail. This was also enough speed to stream music without much issue. If I had to live with this limitation, I could, but I wouldn't have to.
Once you've used your data up, Mint Mobile gives you two options for more high-speed data. You can get 5GB more for $15 or 10GB for $20. Given that many carriers like Google Fi charge up to $10 per 1GB, this is a pretty decent deal and can help if you find you need the extra data in a pinch.
Mint Mobile: What could be better
(Image credit: Samuel Contreras / Android Central)
Like any prepaid carrier, there are a few compromises that come with the financial benefits. For one thing, data will be a lower priority than a T-Mobile postpaid or business account. That means that in an area with a lot of network congestion, Mint Mobile users could see slower speeds. During my testing in my relatively small city, speeds felt consistent on 5G though, there isn't a ton of congestion to worry about. This point is less of a con and more of something to keep in mind if you find your Mint Mobile speeds aren't keeping up with expectations.
If you watch a lot of gaming streams, you might be disappointed by the 480p video streaming limit.
One thing that I don't like is the video streaming limit. On the unlimited plan, Mint Mobile limits video streams to 480p. This means about 1.5Mbps of speed when using a video app like YouTube. While 480p looks fine on a small phone screen, it's noticeably softer than a 720p video. It's also noticeable that on YouTube, 60fps streams will only be available in 30fps at 480p. If you watch a lot of gaming streams as I do, it feels much too low.
I understand that limiting video quality can prevent excessive waste by those that stream hours upon hours of video on mobile data. I also understand that Mint Mobile calls this plan unlimited and it not only has a 35GB high-speed data limit but a video quality limit in place at all times. No matter how reasonable the data limit, calling a plan unlimited before limiting both my high-speed data and my video quality doesn't feel right. Perhaps that's why Mint Mobile calls this plan Unliminted.
Mint Mobile: The Competition
(Image credit: Samuel Contreras / Android Central)
Competition is fierce when it comes to prepaid carriers. Ultra Mobile is one of the first to come to mind and was in fact Mint Mobile's parent company before actor Ryan Reynolds acquired an ownership stake. Ultra offers a wide range of data plans on the T-Mobile network starting at just 250MB with up to 60GB of data available. Ultra Mobile also has multi-month savings for up to 12 months. Depending on how much data you need, Ultra Mobile may end up being quicker.
Visible is a prepaid carrier owned by Verizon and it uses Verizon's LTE and 5G network for coverage. Visible only has a single unlimited plan and while it's deprioritized compared to Verizon Wireless plans, it still has plenty of speed for most people. Visible is also cheap with its plan, coming down to just $25 per month with its Party Pay discount which is available to all customers. Visible also has unlimited mobile hotspot data at 5Mbps.
Mint Mobile: Frequently asked questions
Does Mint Mobile support international service?
Calls and texts to Mexico and Canada are free on all plans. If you want to call other countries, you'll need to add money to your Mint Mobile account and pay per minute or text.
Mint Mobile's international roaming support is as simple as it gets, with a flat rate of $0.05 per text, $0.25 per minute, and $0.20 per MB for most countries. Service in Mexico and Canada is reduced to $0.02 per text, S0.06 per minute, and $0.06 per MB.
Which Mint Mobile plan should you buy?
When it comes to how much time you should buy between three, six, and 12 months, starting with just three makes the most sense. If you are new to Mint Mobile, you can have the first three months of service for the same monthly cost as 12 months. Not only that, this will help you dial in how much data you'll need before committing long term.
Starting with three months, you can renew with 12 months and lock in the introductory rate. This will be the best course of action if you find that Mint Mobile works well for you. If it's not working for you, you can let it run out without renewing.
Looking for a family plan? Well, Mint Mobile has Mint Family, a feature that allows one person to manage up to five plans under one account. It isn't a traditional family plan though, so don't expect additional savings by joining one. This feature just allows for one person to manage and pay for all of the plans. Each line can have its own plan, so you can ensure each member has what they need without overbuying.
Does Mint Mobile support 5G?
Yes, it uses T-Mobile's 5G network, which means that if your phone supports it, you should see the 5G signal on the top-right of your phone. Here are Mint Mobile's current supported wireless bands:
Band 2 - 1900MHz
Bands 4/66 - 1700/2100MHz
Band 5 - 850MHz
Band 12 - 700MHz
Band 71 - 600MHz
Band n71 - 600MHz (5G sub-6)
Band n41 - 2.5GHz (5G sub-6)
Band n258 - 24GHz (5G mmWave)
Band n260 - 39GHz (5G mmWave)
Band n261 - 28GHz (5G mmWave)
What phones does Mint Mobile support? Can you bring your own device?
Surprisingly for a smaller MVNO, Mint Mobile has a pretty great selection of phones you can buy directly from it. You have the option of paying the full price of the phone outright or month-to-month with 0% financing through Affirm.
Most of the best phones for Mint Mobile are also some of the best Android phones you can get. If you prefer iPhones, Mint sells the iPhone 13 series and the iPhone SE (2020).
Alternatively, if you already have a phone you want to use with Mint Mobile, you can do that, too.
Mint Mobile works with any GSM unlocked phone, and if you aren't sure what that means, you can use a compatibility checker on Mint Mobile's website to confirm your device will work by entering its IMEI number. The SIM card itself is free, so you'll just need to purchase one of the above plans to get going with your service.
Don't forget that you can bring your current phone number to Mint Mobile as well.
Mint Mobile: Should you sign up?
(Image credit: Samuel Contreras / Android Central)
You should sign up if...
You have good T-Mobile coverage
You can afford to pay for multiple months upfront
You have an unlocked phone that works on T-Mobile's network
You shouldn't sign up if
You need more than 35GB of high-speed data
You want to pay for one month at a time
You need priority data
You need to add multiple lines
Mint Mobile makes a lot of sense for a lot of people thanks to its wide range of data plans that work for most. Whether you need something small like the 4GB plan or need more than 15GB, Mint Mobile's plans are priced competitively. If you can afford to pay for a year of Mint Mobile service, your monthly price will be one of the best in the business. Mint Mobile is also a better fit for many people thanks to the great compatibility of the T-Mobile network. Just about any unlocked phone works on this network, including 5G phones, so if you've been thinking about trying out T-Mobile's network, Mint Mobile is a great choice.
Mint Mobile
Mint Mobile is one of the most compelling prepaid wireless options on the market. The idea of paying for months of service upfront in bulk is a unique concept that allows you to get pretty fantastic value. We also love the expansive phone support, solid download speeds, and included mobile hotspot.