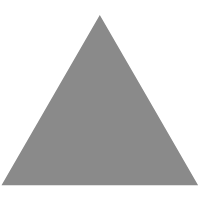 0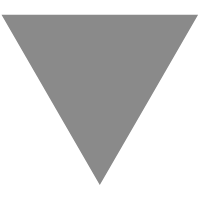 iTWireTV Interview: Cabital's new Aussie AML Compliance Manager Luke Raven to he...
source link: https://itwire.com/guest-articles/guest-interviews/itwiretv-interview-cabital-s-new-aussie-aml-compliance-manager-luke-raven-to-help-acquire-regulatory-approval-in-australia.html
Go to the source link to view the article. You can view the picture content, updated content and better typesetting reading experience. If the link is broken, please click the button below to view the snapshot at that time.
Friday, 08 April 2022 07:31
iTWireTV Interview: Cabital's new Aussie AML Compliance Manager Luke Raven to help acquire regulatory approval in Australia
GUEST INTERVIEW: With anti money laundering (AML) and counter terrorism financing (CTF) management a vital part of any financial organisation, and especially so for crypto and digital assets companies, Cabital has appointed Melbourne-based Luke Raven as Senior Money Laundering Reporting Officer to not only work globally, but to work towards Cabital opening officially in Australia.
Cabital. Founded in 2020, Cabital describes itself as a trusted digital financial institution to buy, sell and earn cryptocurrency, and gives its customers the ability to generate up to 12% APY, noting it is "Crypto. Without the crazy."
The company explains its purpose is to empower people to earn passive income safely and securely with their cryptocurrencies, with its main product being Cabital Earn, desired as "a cryptocurrency savings platform that enables customers to earn high yields on their digital assets. Customers can use GBP, CHF and EUR to buy and sell cryptocurrency at some of the most competitive rates in the market."
A vital part of financial companies in the 21st century is the compliance programme, which the company notes is modelled after leading global financial service providers, and it uses SumSub's biometric identity verification solution to manage the risk of identity fraud.
To provide its customers with peace of mind, we're told all customers' crypto assets are held with Fireblocks, one of the world's most trusted digital asset custody, transfer and settlement platforms. Cabital also uses Chainalysis' KYT and Reactor products since its formation to empower it to meet applicable regulatory requirements on Anti-Money Laundering (AML) in each of its markets "with ease and agility."
Cabital also has a business solution called Cabital Connect, described as "a secure fiat on-ramp and off-ramp gateway for cryptocurrency platforms. When cryptocurrency companies integrate with Cabital Connect, their users will have a high-quality service option to purchase top-tier cryptocurrencies at some of the most competitive rates in the industry. Leading cryptocurrency exchanges such as Bybit have integrated Cabital's fiat on-ramp gateway."

Founded by Raymond Hsu in 2020, Hsu worked for over a decade, holding leadership positions in fintech companies such as Airwallex and global banks including Citibank, with Cabital's leadership team having extensive experience working in leading traditional financial institutions, including JPMorgan Chase & Co, Nomura Securities, UBS and AIA Group.
So, with Cabital appointing Melbourne-based Australian Luke Raven as its new Senior AML Compliance Manager, overseeing the compliance program for Cabital's Australian entity as the firm prepares the appropriate documents to be approved to operate and serve customers in Australia, the company is expanding further globally, with Raven to report directly to Justin Choo, Head of Compliance.
Raven's key responsibility will be to ensure that the company conducts its business in accordance with all applicable Australian laws and regulations once Cabital's registration with the Australian Transaction Reports and Analysis Centre (AUSTRAC) has been approved.
He has more than twelve years of experience in compliance with focus on Anti Money Laundering & Counter Terrorism Financing (AML/CTF), Sanctions Monitoring, Fraud Monitoring and Prevention and Customer Due Diligence. With experience for both – fintechs and Australian banks, Raven has implemented compliance frameworks which adhere to legislative standards, monitoring compliance with these programs and remediating shortfalls, ensuring continuous development and uplift consistent with industry best practice.
The famed author Lewis Carrol once famously asked why a raven is like a writing desk, a question with no actual answer, but it certainly seems like this Raven very much likes the compliance desk, which is good news for Cabital's business.
Raven joins Cabital from Wise (formerly, TransferWise) where he served as the AML Compliance Officer, responsible for the Australian and New Zealand Wise businesses AML Compliance and Financial Crime Prevention framework. Prior to that, Luke worked for Westpac Bank as a Senior Manager in the Business Division AML & Financial Crime advisory team; Airwallex Pty Ltd. as the Compliance Manager and Senior Analyst and Square Inc. as Senior Compliance Associate. Luke started his career in various roles of the Financial Crime Centre of Excellence at the National Australia Bank.
Justin Choo, Head of Compliance for Cabital said, "I am delighted to welcome Luke as Cabital's Senior Money Laundering Reporting Office for our Australian operations. I am confident that Luke will allow us to achieve Cabital's strategic priorities in Australia and ensure that our compliance programme is modelled after leading global financial service providers."
Raven added: "I am looking forward to leading our operations in Australia as we prepare to help people all over the country enter the fast-growing cryptocurrency space. This is an exciting time as Cabital continues to expand into new markets bringing its multi-asset platform worldwide - from Europe to Asia Pacific."
So, with all of that introducing Cabital and Luke Raven's new position, it was great to be able to talk with Raven directly to learn more about his position, about Cabital, the industry, government attitudes to crypto and plenty more, with that video interview embedded directly below, followed by a summary of the topics we spoke about. 
I started by introducing Luke, welcoming him to the program, and asking him to explain Cabital and the products and services it delivers in 2022.
We discussed Cabital's catch cry of "Crypto. Without the crazy", and what it has been like to join a crypto company in the age of inflation and war affecting the world.
Luke then talked about his specialities of AML, CTF and compliance, and why it is so important today, after which we spoke about companies that didn't get this right.
We talked about Cabital's plans for Australia, and how the company needs a license and regulatory approval before it is able to do any business here.
I asked Luke about how crypto companies are able to offer 12% interest in a world where the banks have much lower rates.
Luke shared his thoughts on the coming national digital currencies, his thoughts on the Australian government's stance and attitude towards crypto, perceptions about crypto, fraud and sanctions evasion, and tips on how to protect and secure yourself online.
I then asked Luke to talk a bit about his own history in the world of tech and what got him interested in the AML/CTF side of things, what he thinks the future holds, great advice he has received in life, and his final message to viewers and readers, and to Cabital's current and future customers and partners.
So, to learn more, please watch the video interview with Luke Raven above!
Please join our community here and become a VIP.
Subscribe to ITWIRE UPDATE Newsletter here
JOIN our iTWireTV our YouTube Community here
BACK TO LATEST NEWS here
SONICWALL 2022 CYBER THREAT REPORT
The past year has seen a meteoric rise in ransomware incidents worldwide.

Over the past 12 months, SonicWall Capture Labs threat researchers have diligently tracked the meteoric rise in cyberattacks, as well as trends and activity across all threat vectors, including:

Ransomware
Cryptojacking
Encrypted threats
IoT malware
Zero-day attacks and more

These exclusive findings are now available via the 2022 SonicWall Cyber Threat Report, which ensures SMBs, government agencies, enterprises and other organizations have the actionable threat intelligence needed to combat the rising tide of cybercrime.

Click the button below to get the report.
PROMOTE YOUR WEBINAR ON ITWIRE
It's all about Webinars.

Marketing budgets are now focused on Webinars combined with Lead Generation.

If you wish to promote a Webinar we recommend at least a 3 to 4 week campaign prior to your event.

The iTWire campaign will include extensive adverts on our News Site itwire.com and prominent Newsletter promotion https://itwire.com/itwire-update.html and Promotional News & Editorial. Plus a video interview of the key speaker on iTWire TV https://www.youtube.com/c/iTWireTV/videos which will be used in Promotional Posts on the iTWire Home Page.

Now we are coming out of Lockdown iTWire will be focussed to assisting with your webinatrs and campaigns and assassistance via part payments and extended terms, a Webinar Business Booster Pack and other supportive programs. We can also create your adverts and written content plus coordinate your video interview.

We look forward to discussing your campaign goals with you. Please click the button below.