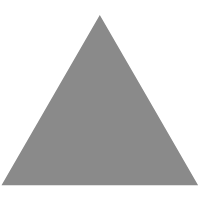 25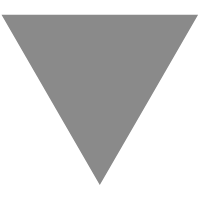 CVE-2022-1271: arbitrary file write vulnerability in GNU gzip's zgrep utility
source link: https://access.redhat.com/security/cve/cve-2022-1271
Go to the source link to view the article. You can view the picture content, updated content and better typesetting reading experience. If the link is broken, please click the button below to view the snapshot at that time.
Description
An arbitrary file write vulnerability was found in GNU gzip's zgrep utility. When zgrep is applied on the attacker's chosen file name (for example, a crafted file name), this can overwrite an attacker's content to an arbitrary attacker-selected file. This flaw occurs due to insufficient validation when processing filenames with two or more newlines where selected content and the target file names are embedded in crafted multi-line file names. This flaw allows a remote, low privileged attacker to force zgrep to write arbitrary files on the system.
Statement
This bug was introduced in gzip-1.3.10 and is relatively hard to exploit.
Red Hat Enterprise Linux 6 was affected but Out of Support Cycle because python-twisted was not listed in Red Hat Enterprise Linux 6 ELS Inclusion List. https://access.redhat.com/articles/4997301
Mitigation
Red Hat has investigated whether possible mitigation exists for this issue, and has not been able to identify a practical example. Please update the affected package as soon as possible.
Additional Information
Bugzilla 2073310: CVE-2022-1271 gzip: arbitrary-file-write vulnerability
CWE-20: Improper Input Validation
FAQ: Frequently asked questions about CVE-2022-1271
Affected Packages and Issued Red Hat Security Errata
PlatformPackageStateErrataRelease DateRed Hat Virtualization 4redhat-virtualization-hostAffectedRed Hat Enterprise Linux 6gzip
Out of support scope
Red Hat Enterprise Linux 7gzipAffectedRed Hat Enterprise Linux 8gzipAffectedRed Hat JBoss Data Grid 7gzipAffected
Unless explicitly stated as not affected, all previous versions of packages in any minor update stream of a product listed here should be assumed vulnerable, although may not have been subject to full analysis.
Common Vulnerability Scoring System (CVSS) Score Details
The following CVSS metrics and score provided are preliminary and subject to review.
CVSS v3 Score Breakdown
Red HatNVDCVSS v3 Base Score7.1Attack VectorNetworkAttack ComplexityHighPrivileges RequiredLowUser InteractionRequiredScopeUnchangedConfidentialityHighIntegrity ImpactHighAvailability ImpactHigh
CVSS v3 Vector
Red Hat: CVSS:3.1/AV:N/AC:H/PR:L/UI:R/S:U/C:H/I:H/A:H
Frequently Asked Questions
For open source software shipped by multiple vendors, the CVSS base scores may vary for each vendor's version depending on the version they ship, how they ship it, the platform, and even how the software is compiled. This makes scoring of vulnerabilities difficult for third-party vulnerability databases such as NVD that only provide a single CVSS base score for each vulnerability. Red Hat scores reflect how a vulnerability affects our products specifically.
For more information, see
https://access.redhat.com/solutions/762393
.
"Under investigation" doesn't necessarily mean that the product is affected by this vulnerability. It only means that our Analysis Team is still working on determining whether the product is affected and how it is affected.
"Affected" means that our Analysis Team has determined that this product is affected by this vulnerability and might release a fix to address this in the near future.
This depends mostly on the
Impact
of the vulnerability and the
Life Cycle
phase in which your product is currently in. Overall, you have the following options:
Upgrade to a supported product version that includes a fix for this vulnerability (recommended)
Apply a mitigation (if one exists)
Open a support case to request a prioritization of releasing a fix for this vulnerability
In order to maintain code stability and compatibility, Red Hat usually does not rebase packages to entirely new versions. Instead, we
backport
fixes and new features to an older version of the package we distribute. This can result in some security scanners that only consider the package version to report the package as vulnerable. To avoid this, we suggest that you use an OVAL-compatible security scanner like OpenSCAP.
For more information, see
https://access.redhat.com/blogs/766093/posts/2998921
.When a product is listed as "Out of Support Scope", it means a vulnerability with the impact level assigned to this CVE is no longer covered by its current
support lifecycle phase
. The product has been identified to contain the impacted component, but analysis to determine whether it is affected or not by this vulnerability was not performed. The product should be assumed to be affected. Customers are advised to apply any mitigation options documented on this page, consider removing or disabling the impacted component, or upgrade to a supported version of the product that has an update available.
This page is generated automatically and has not been checked for errors or omissions.
For clarification or corrections please contact Red Hat Product Security.
Last Modified:
CVE description copyright © 2021