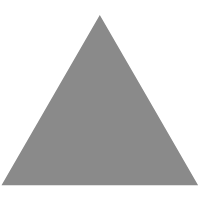 1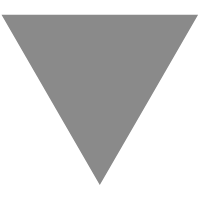 How You Can Accelerate Analysis and Reporting like GM Financial
source link: https://www.tibco.com/blog/2022/03/21/how-you-can-accelerate-analysis-and-reporting-like-gm-financial/
Go to the source link to view the article. You can view the picture content, updated content and better typesetting reading experience. If the link is broken, please click the button below to view the snapshot at that time.
How You Can Accelerate Analysis and Reporting like GM Financial
March 21, 2022
Reading Time: 2 minutes
In today's competitive marketplace, companies like GM Financial need to make business decisions faster than ever. To do so, the entire business needs to analyze vast volumes of data on financial product and service performance, ensuring profitability and customer satisfaction.
GM Financial, winner of TIBCO's 2021 Limitless Innovation Lighthouse Award, is the wholly-owned captive finance subsidiary of General Motors and a global provider of auto finance solutions. A longtime TIBCO integration customer, GM Financial sought better access to its data to make faster, smarter decisions based on improved product and service performance knowledge, turning to data virtualization. 
What Do You Know About Your Data?
Organizations often have data in silos spread across traditional data warehouses, enterprise applications, big data lakes, operational data stores, the cloud, and more, creating challenges and bottlenecks for business teams.
Like many large enterprises, GM Financial had enormous amounts of data to manage. Charles Spanholtz, data architecture manager at GM Financial, explains, "Today's world requires our business to make key decisions faster than ever. To complete that task, we needed data visibility into product and service performance for our customers."
Transform like GM Financial
GM Financial turned to TIBCO Data Virtualization software to break down data silos, delivering one place to access, combine, and provision data. Business-friendly data views simplify access and hide IT complexity. Agile data engineering speeds time-to-solution, reduces costs, and delivers the most up-to-date and complete information to your business.
With TIBCO as its standard operational analytics platform, rules governing access, privacy, and other cybersecurity requirements are simplified, governable, standardized, and auditable. GM Financial uses the solution to streamline and centralize access to the growing number of source data systems required by increasing analytic use cases.
With the new platform, business users are more confident they're going to get the information they need in a fast and reliable way. Data virtualization has given the GM Financial team the ability to rapidly expose data to reporting and analytic teams, so they can pass reports and analyses to business partners faster, aiding in decision-making and allowing partners to take better advantage of market opportunities. Notably, acquiring new data sources and exposing these for analysis has been reduced from weeks and months—down to hours or days.
Accelerate Your Data Now
Whether it's accelerating decision-making with accurate data insights or catching errors before they become a problem, GM Financial is racing ahead of the competition with TIBCO solutions for smoother operations and better customer experiences.
GM Financial is racing ahead of the competition with TIBCO solutions for smoother operations and better customer experiences. Click To Tweet
Race ahead of your competition with TIBCO Data Virtualization, and learn more about GM Financial's story by reading this new case study.