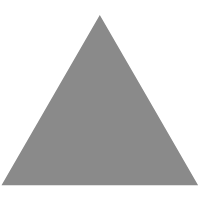 1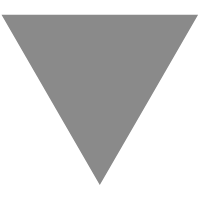 5 Myths About Nail Care That You Should Totally Not Believe In
source link: https://ceoworld.biz/2022/03/23/5-myths-about-nail-care-that-you-should-totally-not-believe-in/
Go to the source link to view the article. You can view the picture content, updated content and better typesetting reading experience. If the link is broken, please click the button below to view the snapshot at that time.
5 Myths About Nail Care That You Should Totally Not Believe In
Our nails might be a tiny, tiny part of our body but they sure garner a lot of interest and myths when it comes to their maintenance and health. Regardless of our level of fascination with them, all of us have at some point in time heard a few myths that we might or might not have believed in.
In the present article, we are going to debunk these myths and bring to light the facts that lie underneath. Who knows, you might have been putting your nails in danger, and subsequent ill health, by adhering to these myths. Read on to find out more and set right what you might have been doing wrong.
We bring you the five myths about nail care that you should not believe!
Cutting your cuticles is nail care
This could not be any further away from the truth. Cutting your cuticle is probable the worst thing that you can do to your nails. Most people would have you believe that cutting them will cause no harm but rather make your nails look clean. While in reality, you are risking a lot by cutting them regularly. They are a part of your skin and they help in keeping harmful bacteria from entering your body. When you cut them, you risk exposure to pathogens entering your body and wreaking havoc on your nails. Since they will be the first to get infected, you can pretty much kiss them goodbye when you trim your cuticles!
Treating the green spots on your nails
Nail extensions are always an attractive addition to your fashion sense. The maintenance of these extensions is a completely different matter altogether. Most people do not know much about these extensions until they get them. A few problems are sure to crop up when you are doing something new. Getting green spots on your fingernails is one of them. But wait! It is not what you think. Those green spots are not moss or fungi growing under your nails. They are bacteria that found their way under your nails and now have turned green from the lack of air. You don't have to get your fingernails amputated; you just have to wait to grow them out with your nails
Your nails need to breathe
Like all the other parts of our body, our fingernails get their vitamins and necessary blood supply from the body. They do not need actual air to breathe in; the above-mentioned phrase is used to indicate that you should give your nails some time to rest and grow back. Getting procedures after a procedure on your nails wears them out. They start to lose their natural strength and rigidity after being exposed to too many chemicals. A short period of rest and growth will give them their sheen back. So no matter how much you care about your fashion sense, it is important to give them a little rest.
Iced water dries nail polish faster
The only thing that iced water does is that it spoils your nail paint. If you plunge your hands in iced water straight after a manicure then you have just lost the money that you put into the manicure. Think about it this way, if the procedure was as good as they say. Don't you think that they would have done it in the parlor itself? The drying of nail paint requires the polish to dry. At a manicure, you always get multiple layers of paint on your hand. And with the use of iced water, only the top one will dry leaving the subsequent layers wet and making the top layer prone to chipping.
Nail enhancements will damage natural nails
While we do understand where this misconception comes from, it is not at all true. The use of nail enhancements is not what's causing you to lose your nails, it is something else. The process of applying and removing these nail enhancements is what's causing you to lose your nail's natural health. If you go to someone who is educated in how to apply and remove these nail enhancements and knows how long they need to be applied for, then your nails will be better. The use of dirty tools and excessive chemicals damages them and robs them of their natural beauty.
Track Latest News Live on CEOWORLD magazine and get news updates from the United States and around the world. The views expressed are those of the author and are not necessarily those of the CEOWORLD magazine.
---
Follow CEOWORLD magazine headlines on Google News, Twitter, and Facebook. For media queries, please contact:

[email protected]