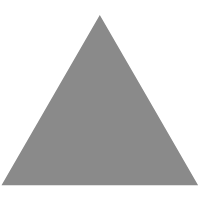 0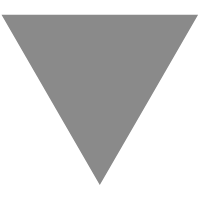 How to play unlimited Wordle and other useful hacks
source link: https://www.cultofmac.com/766147/useful-wordle-hacks/
Go to the source link to view the article. You can view the picture content, updated content and better typesetting reading experience. If the link is broken, please click the button below to view the snapshot at that time.
How to play unlimited Wordle and other useful hacks
Enable color blind mode, the dark theme, and play offline.
Image: Killian Bell/Cult of Mac
Can't get enough of Wordle? There is a way to keep playing after you've completed the daily puzzle if you're thirsting for more. And there are a bunch of other hidden Wordle hacks that every fan should know about.
Want to turn Wordle into an app on iPhone and iPad? How about enabling its hard mode for a tougher challenge? We'll show you how to do all this and more.
Useful Wordle hacks
Wordle has taken the internet by storm, attracting millions of players who can't wait to complete the newest puzzle and share their stats online. It's so popular that it just got bought by The New York Times for seven figures.
One of the things that makes the game so addictive is that it only allows players to complete one puzzle a day. This prevents you from burning out and leaves you wanting more, so you're sure to keep coming back.
But what if you're sick of waiting? There is a trick to keep the action going.
How to play unlimited Wordle
Wordle Archive is an unofficial Wordle clone of sorts. It offers all the same puzzles and is played in exactly the same way. Except, unlike normal Wordle, this version lets you play all the old puzzles you might have missed.
Wordle Archive
lets you play all the Wordle games you missed.
Image: Killian Bell/Cult of Mac
You can pick specific puzzles from the archive if you skipped a certain day, or just start from the very beginning and play through them all. Alternatively, you can choose the random option to have a puzzle picked for you.
Just like the original game, Wordle Archive works in your web browser on any modern device and is completely free to play.
How to play Wordle in hard mode
Do you find Wordle a little too easy? Enable its built-in hard mode by following these steps:
Open Wordle in your browser.
Tap the Settings cog in the top-right corner of the screen.
Toggle the Hard Mode option.
Wordle's
hidden settings menu provides some great options.
Image: Killian Bell/Cult of Mac
Enable Wordle's color blind mode and dark theme
Inside the same settings menu, you will also find toggles to enable Wordle's color blind mode and dark theme.
Wordle
has a built-in color blind mode and dark theme.
Image: Killian Bell/Cult of Mac
Color blind mode swaps the game's regular colors for high contrast ones that some players may find easier to see. Dark mode is great if you like to enjoy Wordle at night without burning your retinas.
How to turn Wordle into an iPhone app
Wordle runs entirely inside your web browser, which has its ups and downs. It means you can play the game almost anywhere, on almost any device, without having to download anything. But it's not as quick to access as a native app.
Turn
Wordle
into a native app in just a couple of taps.
Image: Killian Bell/Cult of Mac
However, there is a quick and simple way to get that native app experience and add Wordle to your Home screen on iPhone and iPad. Simply follow these steps:
Open Wordle in Safari.
Tap the Share button at the bottom of the screen on iPhone, or the top-right on iPad.
Tap Add to Home Screen.
Tap Add.
You'll now get a Wordle icon on your Home screen, and if you use this to access the game, it will feel just like a native app — without an address bar. This trick also works with Wordle Archive.
Download the entire Wordle game
Want to play Wordle offline or ensure that it stays free forever — without any major changes — now that it has been acquired? You can download the entire game on iPhone, iPad and Mac and enjoy it in its original form for years to come.
It's incredibly quick and easy and requires no development skills of any kind. Check out our complete guide on how to download Wordle here.