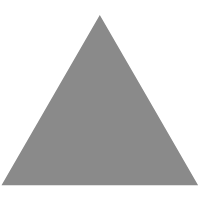 0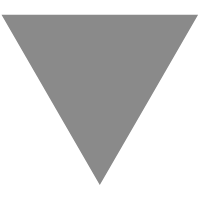 Fraggle Rock: Back to the Rock
source link: https://www.cultofmac.com/762876/fraggle-rock-back-to-the-rock-review-apple-tv/
Go to the source link to view the article. You can view the picture content, updated content and better typesetting reading experience. If the link is broken, please click the button below to view the snapshot at that time.
Fraggle Rock: Back to the Rock faithfully reboots an '80s classic [Apple TV+ review]
The Fraggles are back for new adventures.
Photo: Apple TV+
Thanks to its partnership with The Jim Henson Company, the creative force behind The Muppets and Sesame Street, Apple TV+ has finally given the people what they want: more Fraggles.
Fraggle Rock: Back to the Rock, a faithful and fun reboot of the cult hit puppet show from the '80s, arrives Friday on Apple TV+ with its verve and good vibes intact.
While the Fraggles never quite rose to the popularity of the Sesame Street gang or Kermit and his friends, they did inspire some passionate fans. It's a joy to be back at Fraggle Rock, even with the few concessions made to appease a more modern audience.
Fraggle Rock: Back to the Rock review
Fraggles are a race of little puppety goblin-type critters with tails who sing and dance and get along. They live underground in Fraggle Rock, a cave with everything they need to live. They have two kinds of neighbors, both complicated.
There are the giant Gorgs, greedy puppets who want to hurt the Fraggles and steal their water supply among other nefarious schemes.
And then there are the Silly Creatures from Outer Space. They're us. Humans. Specifically Doc (played by Broadway star Lilli Cooper), the woman whose shed has a hole in the wall that leads directly to Fraggle Rock. She's well-meaning enough but her dog is another matter. He seems to live to make the Fraggles' lives more complicated. There are also the Doozers, littler puppets who are industrious and love building things.
Stress-free on Fraggle Rock
The Fraggles we get to know — Gobo, Red, Boober, Mokey, Wembley, Pogey, Uncle Traveling Matt — don't have much in the way of consistent arcs you need to keep track of. They suffer crises of confidence and identity, and they face problems they need to fix week after week. But in general, Fraggle Rock is a low-stress zone.
That was always the appeal of the original Fraggle Rock show, an international coproduction that debuted in 1983. Sesame Street taught you things. The Muppets were at the mercy of other humans and would re-create pop culture. But the Fraggles were and are much more of a pure hang. In the Apple TV+ Fraggle Rock reboot, you can say they learn to be more responsible citizens of the world.
Dance your cares away, worries for another day
The gateway between Outer Space and Fraggle Rock.
Photo: Apple TV+
I love Fraggle Rock, from the catchy theme song (the new arrangement is a little too clean, but a bop is a bop) to the hodgepodge character designs. It's always been the Jim Henson show for weirdos, as cultish as Henson's '80s movies The Dark Crystal and Labyrinth but without the high stakes. It's still extremely cute and regularly presents you with made-up words and absurd sights (a dog puppet getting pinched on the nose by a crab puppet, a talking pile of trash who's also a stage veteran) that are a true joy to behold.
The show didn't need much of a tweaking to work because it was so pure in its original form. It's all random stuff with just enough investment and creativity to keep kids hooked — the Henson crew's version of a sitcom.
Some strange choices but overall — good vibes!
I like that Apple TV+ brought the Fraggles to a new audience, even if I'm not crazy about the few modern touches. There are cameos I don't get, but I guess you can't greenlight anything these days without Dave Grohl putting in a guest appearance. Seriously, what is up with that guy? He's in this, he's in The Morning Show … doesn't he have albums to record?
Kids don't care about cameos from celebrities, so I'm not sure why all the new kids programming on Apple TV+ clears such a huge runway for them.
The music in Fraggle Rock: Back to the Rock has that very crisp sound I don't love, and the jokes are a hair too now, but those are minor quibbles. If you want to put something on for your kids that you'll also enjoy, I'd choose this over a lot of over Apple TV+ kids shows. It's inventive and fun, and it has that handmade touch.
The Fraggles are back, baby! Come on in, the rock is fine!
Watch Fraggle Rock: Back to the Rock on Apple TV+
All 13 episodes of Fraggle Rock: Back to the Rock premiere January 21 on Apple TV+.
Rated: TV-G
Watch on: Apple TV+
Scout Tafoya is a film and TV critic, director and creator of the long-running video essay series The Unloved for RogerEbert.com. He has written for The Village Voice, Film Comment, The Los Angeles Review of Books and Nylon Magazine. He is the author of Cinemaphagy: On the Psychedelic Classical Form of Tobe Hooper, the director of 25 feature films, and the director and editor of more than 300 video essays, which can be found at Patreon.com/honorszombie.