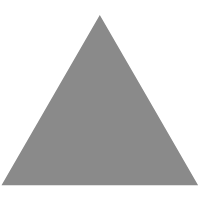 0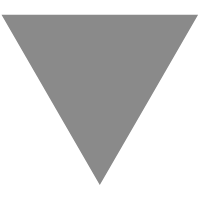 Everyone's got something to hide in Suspicion [Apple TV+ recap] | Cult of Mac
source link: https://www.cultofmac.com/764856/suspicion-apple-tv-recap-strangers/
Go to the source link to view the article. You can view the picture content, updated content and better typesetting reading experience. If the link is broken, please click the button below to view the snapshot at that time.
Everyone's got something to hide in Suspicion [Apple TV+ recap]
It's a rough week for prime suspect Natalie (played by Georgina Campbell).
Photo: Apple TV+
New Apple TV+ thriller Suspicion spends some quality time with its suspected kidnappers this week. As Natalie's alibis and facades begin to crumble, Aadesh's life falls apart. Meanwhile, Katherine, Anderson and Vanessa all get impatient for breaks in the case.
This week's well-acted and tightly paced episode is all about the little lies we tell to help our families — and what happens when we run out of convincing ones.
Suspicion recap: 'Strangers'
In this week's episode, titled "Strangers," media mogul Katherine Newman (played by Uma Thurman) finally receives a ransom note … kind of. The kidnappers who took her son Leo (Gerran Howell) issued a demand that she "tell the truth" about some mysterious misdeed. They did this on the floor of the Senate by hijacking a satellite feed. Now it's international news.
U.S. special agent Scott Anderson (Noah Emmerich) neglected to tell his U.K. counterpart, inspector Vanessa Okoye (Angel Coulby), that the United States would release the names of all the suspects to the world. (That's no doubt at Newman's urging, to ramp up the investigation and save her the trouble of confessing.)
One of the FBI's four suspects, Tara McAllister (Elizabeth Henstridge), gets grief from the head of her department and her ex-husband. Another suspect, Aadesh Chopra (Kunal Nayyar), is getting sideways glances from his wife's family. And then a conspiracy-theory YouTuber finds Aadesh at work, nearly blowing up his spot while they all watch. When he tries to leave, there's a whole crowd of them.
So many suspects
Natalie (Georgina Campbell) comes home to find her sister, Monique (Lydia West), and Natalie's fiance filled with questions and consternation. She must explain that she's been skimming from her clients (which is why she agreed to the New York trip that placed her at the scene of the kidnapping), and now she's too far in to stop trying to get herself out. Of course, the police are plugged into her computer, so they see when she goes back to the office and starts doling out ransom money from her accounts.
The curious thing: When Monique tries to meet the guys Natalie agreed to pay to clear her mother's debt, guess who's waiting for her? It's Sean Tilson (Elyes Gabel), the man most reasonably assumed to be behind Leo's kidnapping.
In fact, he almost kills Monique, but the police pick her up first. She is angry at first, but she realizes why Natalie started stealing: to send her to school. Suddenly she just feels guilty.
On top of all this, the police develop interest in a fifth subject: a student named Eddie Walker (Tom Rhys-Harries), who was at the airport when the suspects landed.
You can't represent me
Natalie (Georgina Campbell) and her sister Monique (Lydia West) have some catching up to do.
Photo: Apple TV+
This episode of Suspicion, the Apple TV+ series created by Rob Williams (The Man in the High Castle), is Natalie-centric because she's the one with the most to lose. Tara's already lost her marriage, and Oxford won't fire her without extreme probable cause for fear of a lawsuit. So really, all she has to preserve is her relationship to her daughter, Daisy (Anya Mckenna Bruce). And that shouldn't be hard unless they find something else really salacious on Tara somewhere in her history.
Aadesh loses his wife's trust — and his job — this episode. But they were already on a knife's edge anyway because he was so underhanded with them even before the kidnapping.
Natalie's the one who's been doing the best job hiding her problems from the people close to her. There's a tragic little scene where Joe, a lawyer, tries to represent Natalie, but she keeps begging him not to because she doesn't want him to know about all the illegal business she's conducting.
The problem with loan sharks
Of course, she doesn't even know the half of it. For instance, one of the companies she was skimming from? Owned by Katherine Newman. Now Natalie knows she looks extra-guilty and can't help but cooperate. But if the police want her guidance, they have to help her deal with the loan sharks, who might come and kill her mom if they aren't paid off. That leaves the police in the unenviable position of needing to outmaneuver them in order to make an arrest and then get on with the business of solving the kidnapping.
Natalie's probably the most complex of our heroes so far. She's likable. (The image of her being led to the police station in her wedding dress can't help but ingratiate us to her plight.) Plus, every crime she's committed, she's done for unselfish reasons.
And frankly, who's she hurting with her high financial crime anyway? Millionaires? Furthermore, Georgina Campbell's performance is so winning that it's easy to stay on her character's side as she confesses left and right to new lows.
I am anxious to see what everyone else is guilty of, but I was happy to spend most of the hour by Natalie's side this week.
Watch Suspicion on Apple TV+
New episodes of Suspicion arrive Fridays on Apple TV+.
Rated: TV-MA
Watch on: Apple TV+
Scout Tafoya is a film and TV critic, director and creator of the long-running video essay series The Unloved for RogerEbert.com. He has written for The Village Voice, Film Comment, The Los Angeles Review of Books and Nylon Magazine. He is the author of Cinemaphagy: On the Psychedelic Classical Form of Tobe Hooper, the director of 25 feature films, and the director and editor of more than 300 video essays, which can be found at Patreon.com/honorszombie.