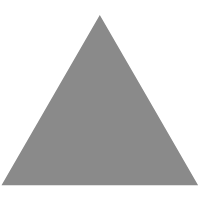 1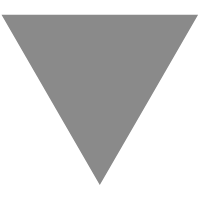 Evolution of spreadsheets to organize your data, your way
source link: https://www.producthunt.com/posts/grist-2
Go to the source link to view the article. You can view the picture content, updated content and better typesetting reading experience. If the link is broken, please click the button below to view the snapshot at that time.
Evolution of spreadsheets to organize your data, your way
Grist is a relational spreadsheet that takes data management to the next level. Import your data, link records across tables, and arrange your data in your ideal layout. Congrats! Your spreadsheet is now also your custom data application.
🎁 12 month 50% off
Would you recommend this product?
Co-founder and CEO at Grist
Hello Hunters! 👋
The invention of spreadsheets has created amazing value for the world — simply by allowing people to organize data, calculate with it, and lay it out in a grid. But spreadsheets fall short in key ways that you've likely encountered.
💡 WHY WE BUILT GRIST
Some years ago, I was an engineer at Google and got to work on Google Sheets. In the process, I became very handy with it, and used it to set up a workflow for a non-profit that I later started. The power and flexibility of spreadsheets made it easy. But as the project grew in the amount of data, its complexity, and number of collaborators, it started falling apart. Some tasks became too time consuming, some sheets too scary to touch, and some questions required poring through many sheets and became impractical to answer. Back then, we had to switch to a custom-built web app to replace our spreadsheets. But the spreadsheet was so close!
We built Grist to be as easy to start with as a spreadsheet, but to let it grow with your needs. You can start building a spreadsheet, and end up with a proper relational database and a versatile custom application, all in one.
💐 WHAT'S SPECIAL
Grist is a relational spreadsheet built on a philosophy of openness and extensibility. This makes storing data in Grist a solid and durable bet. And it allows you to do more with Grist than we could anticipate.
* There is no data lock-in. You own your data, and can export it in full as a SQLite database (or Excel, or CSV), or access it via API.
* Our core code is open-source. You can build and run Grist yourself, or contribute to it. Read our motivation: https://www.getgrist.com/blog/gr....
* Formulas can use familiar Excel-like functions, but are powered by Python. In fact, you are welcome to use Python freely in formulas, including the entire standard Python library.
* Developers can use our API to make connections, and create custom widgets to add functionality right inside Grist.
* Our roadmap is public. You can see what we are working on or planning to build: https://github.com/gristlabs/gri....
* We are active in the community for Grist creators: https://community.getgrist.com/. Please visit to ask questions or share ideas.
😺 🗂 🚀 WHO IT'S FOR
From simple lists, to scientific research, to tracking of customers, inventory, or projects, most business data is a collection of records. Every use case has its special needs. Grist makes it easy to set up these records, to create relationships between them, and to see related data on the same screen.
It's developer-friendly, but most of our users are not developers at all. Don't be intimidated! Start simple by importing some data, or exploring a ready-made example in our template library: https://docs.getgrist.com/p/temp....
🌅 TRY GRIST TODAY
Our free plan is sufficient for many purposes. Try it and see if it meets your data needs.
Want to bring the power of Grist to your team? Create a Team Site and enjoy unlimited documents, workspaces, and real-time collaboration. Use the discount code "PHUNT2021" at check out for a 50% discount for your first 12 months, after a 30-day free trial.
Welcome to Grist!
- Dmitry Grist CEO