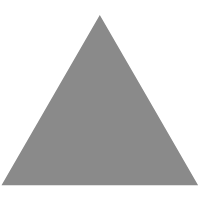 0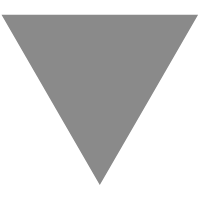 6 Reasons You Should Get a Dual SIM iPhone
以下为 快照 页面,建议前往来源网站查看,会有更好的阅读体验。
原文链接: https://www.makeuseof.com/reasons-to-use-dual-sim-iphone/
6 Reasons You Should Get a Dual SIM iPhone
With Dual SIM iPhones becoming more and more common, here are all the reasons you should get one yourself.
For the longest time, most iPhones only allowed for a single SIM card. While this was definitely good enough for most people, the number of people who needed more than one SIM card has only steadily grown with time.
Whether it's changes in lifestyle, new jobs, or busy home lives, there are plenty of reasons why people have been clamoring for more options. Thankfully, Apple made multiple SIM cards an option with Dual SIM iPhone models.
What Is a Dual SIM iPhone?
Unlike older iPhone models, Dual SIM iPhones let you use two different SIM cards at once in a single device. This means that Dual SIM iPhones have hardware support that allows for two different mobile phone numbers and network service providers.
While there are dozens of existing Android devices that allow multiple SIM cards, Apple was once notorious for having a very limited range. In fact, for years, only a few iPhone models manufactured in Hong Kong, China, and Macau were able to make use of Dual SIM compatibility.
Thankfully, Apple has been adding more Dual SIM iPhone models to its arsenal. With time, we can expect that it will become the norm for most iPhone models. If you're wondering if you really need a Dual SIM phone, here are some reasons why you should consider getting one for your next iPhone.
1. Avoid Network Lock
With many users going through cell networks to buy an iPhone, it often comes with a network lock. For this reason, it can be difficult when you want to try another service provider. While some iPhone users have bypassed this restriction by jailbreaking their device, you put yourself at risk of both violating contracts and accidentally bricking your smartphone when you do so.
With Dual SIM, it's possible to retain your locked in number while still giving you the option to use other networks.
2. Take Advantage of Network Deals
When it comes to cell networks, there are always promotions that make you wonder if you should be switching. For example, one network may have a better option for calls, but another may have better deals for surfing the internet. With a Dual SIM iPhone, you can get the best of both worlds by having access to all the best deals anytime they're made available.
3. Wider Network Coverage Area
In a perfect world, all network coverage areas would be equal. However, that's seldom the case. In most situations, network coverage areas vary across areas, and it's always disappointing when you don't have any choice but to stick with it. For iPhone users, Dual SIM can help you stay connected, no matter where you are. In fact, you'll have twice as many options when it comes to network coverage.
4. Separate Work From Personal Life
As many people increasingly use their iPhone for work, it can be difficult to separate what expenses can be attributed to business and personal use. For this reason, a Dual SIM iPhone can help you distinguish costs for reimbursement, like business purchases or phone calls.
With this, you don't have to worry about checking every item on your bill line by line to know what you can send over to finance to get a reimbursement. On top of this, you'll know when you should sound professional when your phone rings depending on what number they're calling.
Related: What Is a SIM Card and What Does It Do?
5. Traveling
While most cell networks offer varying roaming charges, the reality is that it can be significantly cheaper to get a local SIM card when traveling instead. For frequent travelers, an iPhone with Dual SIM can make a huge difference in terms of savings while on the road. Having a local SIM also gives you access to special promotions that help you get the most out of your stay. With a local SIM card, it is also easier to get in touch with local businesses or people.
6. Increased Storage Options
Each SIM card contains storage that you can use for contacts and other forms of data. This is especially useful for iPhones, which have no expandable storage options through SD cards. Dual SIM iPhones give you double the amount of SIM storage that you can use normally or as a backup in case of emergencies.
These days, you can even find SIM cards that can hold up to 256kb of storage. While this won't take the place of a microSD, it's a nice offline alternatively to using iCloud.
The Disadvantages of Dual SIM Cards
While there are many advantages to having a Dual SIM iPhone, there are a few disadvantages you should consider. For example, Dual SIM phones have higher battery consumption and shorter life when on standby. Knowing this, you may want to consider investing in additional external power sources, like power banks.
Additionally, while the effects of this are still up for debate, Dual SIM devices often emit higher electromagnetic frequencies (EMF) than single SIM iPhones. However, one can argue that it will still be lower than having two mobile phones with you at all times.
Lastly, losing a Dual SIM device is twice the trouble. Compared to having a second back up phone, you lose two channels of communication when you lose a Dual SIM device. With this, it's important to keep your Dual SIM iPhone as safe as possible to avoid any trouble.
You Can Buy a Dual SIM iPhone Today
These days, staying connected is a necessity. Whether it's to stay updated with friends and family or being able to take a sudden video call, many of us want the flexibility to be online when we have to be.
Gone are the days that we had to carry around several phones and dongles to always be accessible. Thankfully, Apple's release of dual SIM iPhones made it possible to do so with just another SIM card. Alternatively, when not necessary, you can simply leave your extra SIM slot unused.
While you may not see the advantages of having a Dual SIM iPhone right away, it may be worth investing in one for the future. As our needs change with time, there are definitely big advantages to having an iPhone that can handle more than one SIM when you need it.
About The Author
Quina Baterna (129 Articles Published)
Quina spends most of her days day drinking at the beach while writing about how technology affects politics, security, and entertainment.
She is primarily based in Southeast Asia and graduated with a degree in Information Design.
Subscribe to our newsletter
Join our newsletter for tech tips, reviews, free ebooks, and exclusive deals!
Click here to subscribe