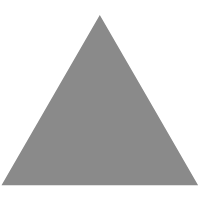 1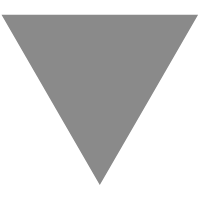 5 Ways to Keep Track of Your Footage in Premiere Pro
source link: https://www.makeuseof.com/keep-track-footage-premiere-pro/
Go to the source link to view the article. You can view the picture content, updated content and better typesetting reading experience. If the link is broken, please click the button below to view the snapshot at that time.
5 Ways to Keep Track of Your Footage in Premiere Pro
When you're working in Premiere Pro, small things can bog down your workflow, preventing you from getting as much done as you could've otherwise. This is especially the case when you have many assets to keep track of. Luckily, there are lots of tools in Premiere designed to save you from getting lost when working in volume.
Some of these tools may be features that you already use and love. Others may be totally new to you. In either case, they'll help you manage your work in Premiere Pro.
1. Use Timeline Search and Clip Usage Metadata to Find Footage
When you're on the hunt for a specific clip, it can be really frustrating when it seems to have vanished without a trace. You could, of course, always just search for the clip in the Media Browser or Project panel—the search field in the Project panel can be found in its upper-left corner.
This search bar lets you call any of your assets up by name from your media pool. Search Bins add another dimension, acting as a sort of dynamic, "favorited" search that you can modify as you work.
Both are handy features, but they may not always be what you need. What if you want to find a clip or an asset in the Timeline instead of your media pool?
With the Timeline panel selected and active, press Ctrl + F to pull up the Find in Timeline dialog box.
You can search by Name, by Markers, with Metadata, by using the clip's Info, and more.
Other times, you might want to know how many times a specific piece of footage has been used in your Timeline. To do this, you have a couple of options. Let's go over the first method:
View the Project panel while it's in Thumbnail mode.
Click on the Video or Audio Usage Icon. If the icon is not there, the clip has not yet been used.

If it is, click on it, and you should see a list of each time that the clip has been used in the timeline by timecode.

If you hover over it, you'll be able to see the number of times that it has been used, plain and simple.
Alternatively, you can also try this:
Switch the Project panel to List display mode.
Right-click on the Properties bar at the top of the Bin that you're looking at, and select Metadata Display.

A menu should pop up, and you'll see a list of different metadata schemas. Expand the folder called Premiere Pro Project Metadata.

Under Premiere Pro Project Metadata, check off the boxes beside Video Usage and Audio Usage to enable them. Hit OK to exit the metadata display menu.

Now, you can scroll over and see the number of instances of the clip you already have in the Timeline, as well as where each instance can be found.
2. Color Code Everything
You might not know this, but Bins can be labeled just the same as clips. If you're already an ardent labeler in the Timeline, you might find that the Select Label Group function is just as useful when digging through your Bins.
Labeling important categories of footage as you ingest and log everything puts every part of your pool of source material within arm's reach.
If you have a few interviews in your project and only need Subject A's spiel, labeling each person's footage in a different color will make grabbing your selects quick and easy when the time comes for your first assembly cut. Starting in the Bins will only make this process more efficient.
3. Merge Clips to Sync Sound
Linked Selection is a Premiere Pro feature that marries an imported video clip to its native sound bed. You're able to toggle it on or off with the Linked Selection button in the Timeline panel if you need to separate the two.
If your video and audio were recorded separately, you might have a different matter to deal with. Double-system recording involves capturing video and audio separately, syncing them later in post; these two pieces of source material come together to form a more professional final product.
If you work regularly with a non-native audio sync, you may already be Grouping your synced footage with the audio to keep it together as you work. There's a better way to do this, however.
The Merge Clips command links a video clip to up to 16 channels of recorded audio. You can perform this action in either the Project panel or the Timeline. You can choose to sync the footage by in point, out point, timecode, or markers.
The component clips can be trimmed together, just like a clip linked to its native sound. You can even add metadata to this newly-formed union.
4. Group Clips and Nest Sequences
Just because Grouping clips isn't the best way to stick your audio assets to your video clips, doesn't mean that the Grouping feature has no place in your arsenal.
Grouping is great when you have a relatively simple compound sequence in your Timeline that feels finalized to some extent. Grouping this segment of your project keeps the clips together as you work around it.
To Group clips already in your Timeline:
Select everything that you would like to include in the Group.

Either hit Ctrl + G or right-click your selection and select Group.

You can now interact with the Group as a single unit. To Ungroup your clips, you can use Ctrl + Shift + G or right-click and choose Ungroup instead.
Nesting clips in Premiere takes things one step further. Doing so laminates your selection into a nested sequence, transforming it into a single block for you to move around at will. You can access its contents by double-clicking into it.
You're free to continue adjusting the nested sequence after stepping in. Simply make your selection in the timeline, right-click, and choose Nest from the context menu.
5. Reveal in Project/Finder/File Explorer
It's just as helpful to be able to locate your assets outside of your Premiere project. When re-linking media in Premiere, for example, you might be able to find a clip by locating footage that's been stored in the same location.
Premiere gives you two options: Reveal in Project and Reveal in Explorer. Revealing an asset in your project shows you where the asset is in your Bin system, while revealing in Explorer shows where each asset is on your computer.
All that you have to do is right-click on anything in the Timeline, and select Reveal in Project or Reveal in Explorer.
You can do the same in the Project panel and in the Media Browser. Right-click and select Reveal in Explorer to see where your footage lives on your hard drive.
Premiere Tips for a More Productive Workflow
The tools mentioned here may be small tweaks to your editorial approach, but we think that you'll find that they make a big difference. If your time is too valuable to waste, these tricks should help you keep things moving.
About The Author
Emma Garofalo (90 Articles Published)
Emma Garofalo is a writer currently based in Pittsburgh, Pennsylvania. When not toiling away at her desk in want of a better tomorrow, she can usually be found behind the camera or in the kitchen. Critically-acclaimed. Universally-despised.
Subscribe to our newsletter
Join our newsletter for tech tips, reviews, free ebooks, and exclusive deals!
Click here to subscribe