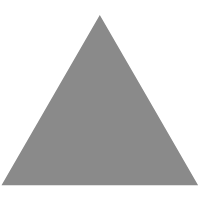 3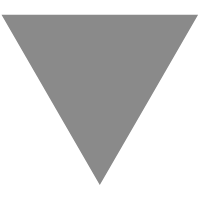 How Does Zoom Make Money and Is It Profitable?
source link: https://www.makeuseof.com/how-does-zoom-make-money-and-is-it-profitable/
Go to the source link to view the article. You can view the picture content, updated content and better typesetting reading experience. If the link is broken, please click the button below to view the snapshot at that time.
How Does Zoom Make Money and Is It Profitable?
Zoom is a handy free video calling option, but how does it make enough money to keep the lights on?
Zoom has been a central player in the online meeting and video conferencing industry for a while now.
In that time, it's saved many businesses time and money, making it easy for anyone who needs to host an online meeting to do so. But if anyone can host one of these meetings for free, how does Zoom make money?
Zoom and Video Conferencing
Zoom is a video conferencing service that allows users to join meetings from their computer, tablet, or phone. It was founded in 2011 as Saasbee but was soon renamed Zoom. Its goal is to make it easy for people to host an online meeting and video conference.
Zoom's main demographic is the business and academic community, but the COVID-19 lockdown grew its appeal, and it became the go-to app for group video calls.
When it launched, Zoom had established competitors like Skype, Cisco WebEx, and Google Hangout. How it was able to take on these giants is a mystery when looked at from afar but really is understandable if you look a bit closer.
Related: What Are the Benefits of Upgrading to Zoom Pro?
Its, founder Eric Yuan was a former Cisco employee. He left the company as corporate vice president to start Zoom with a team of 40 engineers from Cisco.
Eric's in-depth knowledge of technology, as well as his 14 years of experience leading engineering teams at WebEx (and then at Cisco, after Cisco acquired WebEx), helped Zoom stand out immediately. It was also significantly cheaper to use compared to its competitors.
What Is Zoom's Business Model?
Zoom operates what's known as a 'freemium' business model. This means that it is free for all to download and use, but an additional premium subscription is available for people who want extra features and customization.
How Does Zoom Make Money?
Zoom has several revenue streams. We'll discuss each revenue stream separately so that we can understand how Zoom does make money.
1. Zoom Meetings & Chats
If you've hosted a free Zoom meeting before, you'll have noticed that there is a limit to the number of participants and how long the meeting can last.
Zoom's Basic plan allows users to host meetings with up to 100 people free of charge. The one condition for this is, meetings with more than two people cannot be longer than 40 minutes.
The catch here is: while 40 minutes is good enough for personal meetings or chatting with friends, business meetings tend to last longer than that. This brings us to Zoom's first revenue stream: paid meetings.
Users who want to host longer meetings with a few extra features like cloud storage, recording capabilities, etc., can choose between three paid plans: Pro, Business, and Enterprise.
Pro subscribers can, for $14.99 a month per license, host meetings with up to 100 without worrying about the time limit (30 hours!). In addition, they get 1GB of cloud storage for recording meeting playback, and they also get an option for social media streaming.
Business subscribers can host meetings with up to 300 participants. They also get features such as single sign-on, recording transcripts, managed domains, and company branding. The business plan goes for $19.99/month/license.
Zoom's Enterprise plan subscribers get all the benefits of the business plan and more. Subscribers can host meetings with up to 500 participants, and they also receive unlimited cloud storage. The enterprise plan also costs 19.99/month/license.
These are the three ways Zoom makes money from its meeting feature. Its second revenue stream is its Rooms and Workspaces.
2. Rooms and Workspaces
Zoom describes its Rooms as "the modern workspaces for hybrid teams." Rooms help remote and hybrid teams to collaborate more effectively through high-resolution video and a few extra features.
Rooms offer features such as one-click joining, 1080p HD video and audio, 1,000 video participants or 10,000 webinar viewers, calendar integrations, and so on.
How does Zoom make money from Rooms? It charges $49 a month per license (or $41.58 per month when billed annually).
Zoom also provides installation support for customers without conference room setups. It partners with hardware manufacturers to provide these customers with the necessary hardware and earns a percentage from the manufactures for each hardware sale.
3. Zoom Phone
Zoom Phone is a cloud-calling service that allows users to have quick meetings without video. The feature offers traditional phone capabilities within the Zoom app. It is mostly used by remote and hybrid teams for flexible and seamless communication.
It improves the Zoom experience by offering additional features such as;
Intelligent Call Routing & Auto Attendants
Voicemail & Call Recording
Secure HD Voice
Integrations with Microsoft Office, Salesforce, and Google Workspace
The subscription fee for Zoom Phone starts at $8 a month per user.
4. Zoom Video Webinar
Zoom also makes money by providing a video webinar service. Zoom Video Webinar allows users to host webinars with up to 10,000 participants.
It is different from regular meetings in the sense that attendees are view-only. The organizer can share their screen, video, and audio, while attendees can use the Chat, Q&A, and Polling features to interact with the webinar host.
Related: Microsoft Teams Vs. Zoom: Which Is Right for Your Video Meetings?
Zoom Webinar pricing starts at $79 a month per license for 500 attendees and goes up to $6,490 per month per license for webinars with up to 10,000 attendees.
Zoom also makes money by offering special packages for Education, Finance, Healthcare, and Government organizations and its marketplace where third-party apps like Slack, Salesforce, and Trello can be installed.
Having listed Zoom's many revenue streams, let's now look at its profitability.
Is Zoom Profitable?
Zoom became profitable in 2019, following its IPO in April of the same year. The COVID-19 lockdown further boosted its profitability, earning the company a net profit of $671 million in the 2021 fiscal year. Up from just $22 million in the 2020 fiscal year, according to Statista.
Zoom Still Dominates Video Conferencing
Although the pandemic is almost over and the demand for remote work and video conferencing is expected to reduce, it is clear that Zoom's widespread appeal is not stopping anytime soon.
Zoom has also revealed a plan to expand its operations in other countries to ensure continuous growth even after the demand for remote work solutions plateaus.
About The Author
John Awa-abuon (62 Articles Published)
John is a lover of tech by birth, a digital content creator by training and a Tech Lifestyle Writer by Profession. John believes in helping people solve problems and he writes articles that do just that.
Subscribe to our newsletter
Join our newsletter for tech tips, reviews, free ebooks, and exclusive deals!
Click here to subscribe