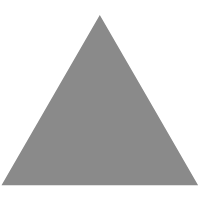 0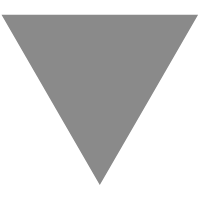 11 Fixes if Windows 10 Can't Detect a Wi-Fi Network
source link: https://www.makeuseof.com/fixes-for-windows-10-cant-detect-wifi-network/
Go to the source link to view the article. You can view the picture content, updated content and better typesetting reading experience. If the link is broken, please click the button below to view the snapshot at that time.
11 Fixes if Windows 10 Can't Detect a Wi-Fi Network
Before you start searching through the drawers for that old Ethernet cable, try these solutions to fix an undetectable Wi-Fi network.
When Windows 10 struggles to find your Wi-Fi network, it could be down to a multitude of different issues. There could be a problem with your computer or with your Wi-Fi network, or your computer might detect other Wi-Fi networks but will not detect your home or work network that you want to connect to.
No matter the problem, we will walk you through the troubleshooting process so you can get back online as quickly as possible.
1. Turn Off Airplane Mode
If your Windows 10 computer has stopped detecting all Wi-Fi networks, the first thing you need to check is if your computer is stuck in Airplane mode. You might've turned it on involuntarily from Action Center or pressed a key or button that toggles Airplane mode on or off.
To fix this, open Action Center and turn off Airplane mode. Then, wait a few seconds and check if your computer detects the Wi-Fi network. If the Airplane mode tile is missing, you should check Windows Settings. Here is how you can do it:
Click Start, then head to Settings > Network & Internet. If you don't know how to access Settings, it's the little cog icon to the left of the Start menu.
From the left-hand pane, select Airplane mode.
Turn off the toggle for Airplane mode.
Check Wireless devices and make sure Wi-Fi is turned on.
2. Run the Internet Connections Troubleshooter
Fortunately, Windows has a tool you can use to solve your network malfunctions. Follow these steps to run Windows 10 troubleshooter:
Open the Start menu, then head to Update & Security > Troubleshoot.
Click Additional troubleshooter.
Select Internet Connections > Run the troubleshooter.
Follow the displayed instructions.
If this didn't fix the issue, you can try running the Network Adapter troubleshooter. Follow the first two steps above to access the troubleshooter list. Then, scroll down to Network Adapter and select Run the troubleshooter.
3. Forget the Wi-Fi Network
This may seem odd, but sometimes Windows will detect a network if you make it forget the network's settings. If you are using this method, make sure you know the Wi-Fi password, or you won't be able to reconnect to it again!
Here is how you can do it:
Press Win + I to open the Settings menu.
Go to Network & Internet > Wi-Fi > Manage known networks.
Select the Wi-Fi network you want to use and click Forget.
4. Check Wi-Fi Network Adapter Properties
When your laptop has a low battery and engages Battery Saver mode, Windows 10 will turn off certain features to save energy. If you can't detect Wi-Fi networks on your laptop when your battery runs low, you need to check the adapter properties to see if it's allowed to run during Battery Saver mode.
Click Start > Device Manager.
Extend the Network adapters list.
Right-click the Wi-Fi network adapter > Properties.
Open the Power Management tab and uncheck Allow the computer to turn off this device to save power.
Click OK to save the new changes.
Restart your computer.
5. Disable and Enable Your Network Interface Card
The Network Interface Card (or NIC) is responsible for both wireless and wired communications. If your network issues are caused by the NIC, you should disable and enable it.
Open Control Panel.
Go to Network and Internet > Network Connections.
Right-click the wireless adapter and select Disable.
Right-click it again, but this time select Enable.
6. Enable Dynamic Host Configuration Protocol
In Windows 10, Dynamic Host Configuration Protocol (or DHCP) is a process used to customize and assign an IP address to a suitable wireless device, which includes your computer. If the process is turned off, you can't connect to a Wi-Fi network on your PC. As such, follow these steps to enable DHCP on your computer:
In the Start menu search bar, search for network connections and select the Best match.
Right-click your Wi-Fi network.
Select Diagnose.
Wait until Windows finishes the process. This will enable DHCP and fix your network issue.
7. Set Channel Width to Auto
If there are a lot of routers using the same channel width, it will obstruct the network airwaves. You can try changing the channel width and see if this quick solution fixes your problem. Here is how you can do it:
Open Device Manager
Right-click the Wi-Fi network adapter and select Properties.
Select the Advanced tab.
Set Value to Auto.
Click OK to save the new changes.
If the Auto option is missing, you can try other options and see what works for you. Before making any changes, take a screenshot or write down the default settings so you can revert back to them if something goes wrong.
8. Remove the Wireless Profile
A corrupted or bugged wireless profile might cause you the current network issues. The easiest way to fix it is to remove your wireless profile using Command Prompt. Run Command Prompt as administrator and type netsh wlan delete profile name =NetworkName. Then, press Enter.
After Windows 10 removes your wireless profile, it will create a new profile and you can connect to the Wi-Fi network as long as you are in range.
Related: CMD Commands to Manage Wireless Networks in Windows
9. Enable WLAN AutoConfig
WLAN AutoConfig is responsible for configuring, discovering, connecting, and disconnecting from a wireless area network. If it stops functioning properly, you will experience all sorts of network issues. Here is how you turn on WLAN AutoConfig:
In the Start menu search bar, search for services and select the Best match.
In the Services window, right-click WLAN AutoConfig and select Properties.
If the Service status is Stopped, click Start.
Set Startup type to Automatic.
Click Apply > OK to save the new changes.
Windows 10 needs more than one service for the Wi-Fi networks to work properly. Here is a list of services you need to check and make sure they are running:
Network Location Awareness
Network List Service
Application Layer Gateway Service
Remote Procedure Call (RPC)
Network Connections
Remote Access Connection Manager
Remote Access Auto Connection Manager
10. Change Your Network Name and Password
A common solution for fixing Wi-Fi network issues is to change the network's name and password. However, for this method, you need an Ethernet cable to connect to your modem.
How you can change the name and password depends on the router's manufacturer, so check the router's manual or look online for precise information.
11. Change the DHCP Users Number
Another solution involving your Wi-Fi router is increasing the number of DHCP users. In general, the limit is around 50 DHCP users. If you go above it, it could lead to another Wi-Fi issue.
If you decide to set a new number of DHCP users, you will have to check the manufacturer's site for detailed instructions.
Related: What Is DHCP, What Does It Stand For, and Am I Using It?
No More Undetectable Wi-Fi Networks
While this is a frustrating problem, you can easily fix it by following our guide. As we discussed, you can start by checking the settings on your computer. If this didn't work, you can move on to configuring the settings on your Wi-Fi router.
About The Author
Matthew Wallaker (57 Articles Published)
Matthew's passions lead him to become a technical writer and blogger. Having a Bachelor's degree in Engineering, he enjoys using his technical knowledge to write informative and useful content.
Subscribe to our newsletter
Join our newsletter for tech tips, reviews, free ebooks, and exclusive deals!
Click here to subscribe