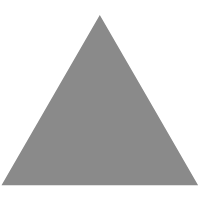 5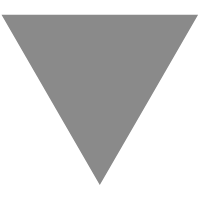 NordVPN vs. ExpressVPN: Which VPN Should You Use in 2021?
source link: https://www.makeuseof.com/nordvpn-vs-expressvpn/
Go to the source link to view the article. You can view the picture content, updated content and better typesetting reading experience. If the link is broken, please click the button below to view the snapshot at that time.
NordVPN vs. ExpressVPN: Which VPN Should You Use in 2021?
ExpressVPN and NordVPN are two of the best VPN services, but which is right for you? We compare prices, advanced features, and more.
If you want to invest in a VPN, NordVPN and ExpressVPN are obvious options. Both offer high speeds and both have a long history of positive customer reviews.
So how do you choose between two companies when both come highly recommended? Let's try to answer exactly that question.
Where Are NordVPN and ExpressVPN Servers Based?
Regardless of which provider you choose, you're unlikely to run out of servers. At the time of writing, NordVPN provide over 5300 servers in 59 countries and ExpressVPN provide over 3000 servers in 89 countries.
Before signing up to either one, it's worth checking the exact locations. The fastest speeds are typically achieved by choosing the server closest to your location.
NordVPN vs. ExpressVPN: Privacy
NordVPN is based in Panama while ExpressVPN is based in the British Virgin Islands. From a privacy standpoint, both of these locations are ideal. Neither country has data retention laws and they are both outside the purview of the 14 eyes.
This allows both NordVPN and ExpressVPN to provide a service that respects the privacy of their users. Each company offers a no log policy. This means that when you surf the web using their product, they don't keep any record of your activity.
Related: What Is a No-Log VPN?
Each policy has also been independently verified by PWC. This is important because logs can be valuable and without independent verification, any company could make this promise.
NordVPN vs. ExpressVPN: Security
Both ExpressVPN and NordVPN use 256 bit encryption to keep your browsing habits private. They also support a range of different VPN protocols including OpenVPN and IPSec.
One notable difference is that NordVPN uses WireGuard while ExpressVPN uses Lightway.
WireGuard is an increasingly popular VPN protocol which is open source. Lightway has many of the same features as WireGuard but it is closed source and ExpressVPN is the only company that uses it.
Advanced Features on NordVPN and ExpressVPN
Both ExpressVPN and NordVPN offer a range of features designed to keep your online activity private.
NordVPN, however, has a few additional features that make it the most secure choice overall.
Features Offered by ExpressVPN and NordVPN
Split Tunneling: This allows you to select which apps connect via VPN and which apps connect directly. For example, you might want to stream using a VPN while simultaneously browsing without one.
Kill Switch: A kill switch keeps your IP address hidden in the event that you accidentally disconnect from the VPN server. It achieves this by turning your internet off until the connection is restored.
Additional Features Offered by NordVPN
Cybersec: This blocks malicious websites that NordVPN has deemed unsafe.
Double VPN: This allows you to connect via two VPNs instead of one. The benefit of this feature is that anybody watching your internet traffic will know that you've connected to a VPN but won't know what website you've visited after that.
Onion Over VPN: This allows you to first connect to a NordVPN server and then route your traffic through at least three different Tor servers for additional anonymity.
How Easy Are NordVPN and ExpressVPN to Use?
Both NordVPN and ExpressVPN are designed to be easy to use, even for those who are new to VPN technology.
The apps are compatible with all popular operating systems including Windows, Mac, Linux, Android, and iOS. They can also be installed on a range of different devices such as Amazon Fire Sticks and Kindles.
If you own multiple devices, it's worth noting that both providers support simultaneous connections. NordVPN can be installed on up to six different devices while Express can be installed on up to five.
The primary difference between the two is that the NordVPN app is larger and offers an interactive map of server locations.
​​​​​​The ExpressVPN app provides a list of server locations instead and arguably has a cleaner design.
Can You Stream Using NordVPN and ExpressVPN?
If you want to watch something on Netflix that isn't available in your location, a VPN will allow you to do so.
Both NordVPN and ExpressVPN are compatible with Netflix, Hulu, Disney+, and a host of other streaming platforms. They also have a number of features that make doing so more efficient.
All of their servers allow streaming. This means that you don't have to change server to start a stream. Plus, it means that you can choose whatever location will get you the best speeds.
They are also both equipped with Smart DNS. Smart DNS allows you to stream content without it first being sent through a VPN server. This means faster speeds. It also allows a VPN to be used on devices that don't otherwise support VPN use; for example, some smart TVs.
NordVPN vs. ExpressVPN: Torrenting
If you enjoy torrenting, both NordVPN and ExpressVPN can be used to do so without revealing your IP address.
ExpressVPN allows you to use any server for torrenting. NordVPN only allows torrenting on specialized servers but there's so many of them (3,000+) that you're unlikely to notice the restriction.
NordVPN also provides servers that have been specifically optimized for P2P traffic.
NordVPN vs. ExpressVPN: Price
NordVPN starts at $11.95 per month but the price drops to $4.92 if you sign up for a year or $3.30 if you sign up for 27 months.
ExpressVPN starts at $12.95 per month but the price drops to $9.95 if you sign up for 6 months or $8.32 if you sign up for one year.
On a monthly basis, the price difference between the two is negligible. But if you want a VPN for long term use, NordVPN is less than half the price of ExpressVPN.
Payment Options and Refund Policies on NordVPN and ExpressVPN
Both NordVPN and ExpressVPN allow you to pay via credit card, cryptocurrency, and a range of different e-wallets.
One surprising difference between the two is that NordVPN does not accept PayPal.
Both NordVPN and ExpressVPN offer a 30 day money back guarantee. This is important because neither company offers a free trial.
But you can take advantage of our exclusive deals which get your three months free on both ExpressVPN and NordVPN.
Which One is Right For You?
If you want to purchase a new VPN, both ExpressVPN and NordVPN are excellent choices. Each service provides unbreakable encryption and allow private surfing with minimal loss of speed.
If you're trying to choose between the two, however, NordVPN is slightly better. The added features that they offer are genuinely useful. And despite the added functionality, they manage to offer their service at a lower price.
About The Author
Elliot Nesbo (23 Articles Published)
Elliot is a freelance tech writer. He primarily writes about fintech and cybersecurity.
Subscribe to our newsletter
Join our newsletter for tech tips, reviews, free ebooks, and exclusive deals!
Click here to subscribe