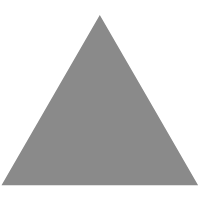 2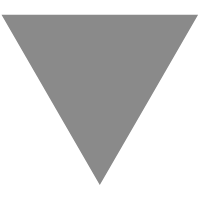 Alibaba faces public outrage for employee sexual assault case · TechNode
source link: https://technode.com/2021/08/09/alibaba-faces-public-outrage-for-alleged-employee-sexual-assault-case/
Go to the source link to view the article. You can view the picture content, updated content and better typesetting reading experience. If the link is broken, please click the button below to view the snapshot at that time.
Posted in
On the Cusp
Alibaba faces public outrage for alleged employee sexual assault case
(Image credit: Alibaba Group)
Alibaba faces public outrage after a female employee accused her supervisor and a client of molestation and sexual assault in an internal post made public over the weekend. Her name was not revealed.She also accused the company, which refused to fire the supervisor because it wanted to "protect her reputation." Alibaba has fired the alleged perpetrator and several of his managers after the news sparked public outrage on Saturday.
Why it matters: The case rekindled a public discussion on the difficulties and danger Chinese women often face at work. Once viewed as open, progressive, and lucrative alternatives to other employers, China's internet giants are now facing a reckoning.
READ MORE: INSIGHTS | Founders behaving badly
Details: In a lengthy internal post, a female employee at Alibaba's grocery unit Taoxianda accused her supervisor Wang Chengwen and a client of sexually assaulting her during a work trip in the eastern city of Jinan on the night of July 27. The post was leaked and made public over the weekend, quickly going viral on Chinese social media platforms. On Monday, it remains as one of the most discussed topics on Chinese social platforms such as Weibo and WeChat.
According to the woman's post, several of the company's department heads tried to silence her after she reported the incident to the unit's management. Senior managers told her they had decided not to fire Wang to "protect the accuser's reputation."
In the post, the woman said she became intoxicated and lost consciousness after being forced to drink at a work dinner. She later learned through surveillance footage that she was "kissed," "touched," and "brought into an empty room" by a client.
The woman said she woke up the following day in a hotel room naked, vaguely recalling being coerced into sexual acts by Wang. Through surveillance videos, she learned Wang had entered her hotel room four times during the night. 
The woman called the police on July 28, and reported the incident to Alibaba on Aug. 2. 
On Aug. 8, local police in Jinan said they are investigating the case in a Weibo statement.
Alibaba's reaction: On Aug. 7, when the case first became public, Alibaba told media outlets that the company had suspended Wang, and wouldn't tolerate behaviors like molestation and sexual assault. In a report after investigating the incident, Alibaba said that related managers and its human resources department "lacked empathy and made major judgment mistakes," according to Caixin.
Alibaba CEO Daniel Zhang said in the statement that the company had fired Wang, who confessed to performing "intimate acts with [her] while she was inebriated." Two executives of its neighborhood retail business, Li Yonghe and Xu Kun, have resigned for "not making timely decisions or taking appropriate action."
Alibaba Group has a "zero-tolerance policy" against sexual misconduct and ensuring a safe workplace is a "top priority," an Alibaba spokesperson wrote in a response to TechNode's queries on Monday.
Anger on Weibo: A Weibo hashtag titled "Alibaba female staff was sexually assaulted", had attracted 740 million views as of Monday morning. Some Chinese netizens are unhappy with the company's responses. 
A Weibo user with the handle of Nüde (meaning woman's ethic in Chinese) wrote, "It took so long for the company to finally fire Wang. That's because they made the move under social pressure rather than considering his behavior punishable."
"If what the female worker describes is true, this is not Alibaba, it's the 40 thieves", said a commentary posted by a WeChat account run by People's Daily, referring to the Arabian folktale "Ali Baba and the Forty Thieves." 
Context: Alibaba has previously prompted public outcry for sexual incidents and its company culture. 
Jiang Fan, then president of Alibaba's Taobao and Tmall, was removed from the company's partners committee after an alleged affair with a social media influencer in 2020. Jiang was widely seen as a potential successor to Daniel Zhang, the current CEO of Alibaba Group.
Alibaba's billionaire founder Jack Ma faced criticism for an off-color joke encouraging married employees to have more sex in 2019.
Tagged: Alibaba, E-commerce and New Retail, News
Emma Lee is Shanghai-based tech writer, covering startups and tech happenings in China and Asia in general. We are looking for stories related to tech and China. Reach her at [email protected]. More by Emma Lee