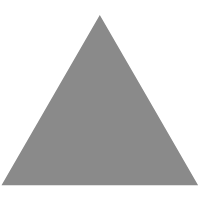 1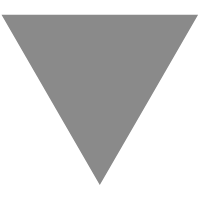 Stabilizing Businesses by Bringing On-Premise Workloads to the Cloud
source link: https://www.asug.com/insights/stabilizing-businesses-by-bringing-on-premise-workloads-to-the-cloud
Go to the source link to view the article. You can view the picture content, updated content and better typesetting reading experience. If the link is broken, please click the button below to view the snapshot at that time.
Every acquisition and merger begin with a clear vision. It may include strengthening existing offerings with complementary products and services, creating an infrastructure of customer engagement and insight, expanding production capacity, or any variety of strategic moves. But no matter the chosen goal, one common misstep can put any degree of success at risk.
"One of the biggest mistakes a company can make during a merger and acquisition is not harmonizing the IT landscape and data," shared Chance Veasey, senior vice president of product management at Velocity, now acquired by Navisite. "When a new system goes live, it's very easy to revert to old ways of working if this heart of business processes is not synchronized across the two legacy organizations."
For over 15 years, Veasey and his colleagues at Velocity, a global cloud managed service provider, have seen how mergers and acquisitions can unleash a ton of data. But they also know that stabilizing this traditionally chaotic situation can bring much-needed strategic improvements and new business models, products, and services.
Kick-starting long-term transformation with an agile foundation
When extending business systems and data to the cloud for one business, the outcome can mark the beginning of a significant transformation. But when the same approach unites two companies, the movement of complex workloads can set a foundation for meaningful and continuous evolution and a trusted partnership between the organizations and their service provider.
Velocity's long-time relationship with Change Healthcare is a prime example. As one of the largest independent healthcare providers of technology services in the United States, Canada, Ireland, Australia, and Israel, Change Healthcare merged with McKesson Technology Services in March 2017. And Velocity is a critical part of its success, providing the expertise, methodologies, and tools to manage, protect, and leverage the right data and applications across all functions.
"[The merger] dramatically shifted everything from the company's focus to the way it services its
customers and their patients, providers, and payers," Veasey said. "From a spend perspective, the leadership of Change Healthcare and McKesson wanted to make sure that they were doing the right things."
Change Healthcare's executive oversight committee chose to adopt McKesson's ERP system and close its SAP software landscape and data. This decision led to harmonizing corporate codes in both companies' business systems and integrating various satellite systems and supporting applications for credit card processing, tax calculations, analytics, and billing. Velocity also helped identify and retire dozens of redundant data and functionalities, leading to a cleaner IT infrastructure and core ERP.
This seven-month initiative inspired Change Healthcare to adopt a new set of guiding principles. Veasey explained, "With defined goals for this unified landscape of corporate and financial systems, the new company is well-positioned to serve its thousands of customers while paying vendors and employees, generating invoices, processing payments, and supporting collection activities. Plus, it has an established framework that ensures requirements for regulatory compliance, internal controls, and auditing are met consistently."
Demonstrating resilience in the face of disruption
According to Veasey, "setting up the right technology foundation and core ERP intelligence streamlined and aligned Change Healthcare's newly formed organization, which could have been otherwise extraordinarily complex. This transformation is fueling the momentum necessary to evolve the business flexibly and responsively."
Years later, the COVID-19 pandemic tested Veasey's impression of Change Healthcare's overall transformation initiative in ways that no one could have predicted. As its customers' facilities became overwhelmed with sick patients and needed to make their medical staff available remotely, Change Healthcare pivoted and innovated solutions that fulfill those needs quickly and confidently. More importantly, it provided capabilities that enabled healthcare systems to run more transparent interactions, where costs can be detailed before a procedure begins and the quality of care is measurable and accessible.
"Transformation is difficult for any company. But when we give our customers the autonomy to define their own vision, we can help them make their business models and processes easier with clear deliverables and timelines," Veasey reflected. "As we work together through multiple interactions, continuous testing, and consistent engagement and collaboration, we can honestly tell our customers when they are ready to go live and know that their expectations will be fully realized."
For deeper insight into how Velocity is helping businesses bring on-premise SAP workloads to the cloud, watch the on-demand webinar "SAP Learning Lounge with AWS and Velocity."
SAP S/4HANA
SAP S/4HANA Cloud
Change Management
Cloud Strategy
Digital Transformation