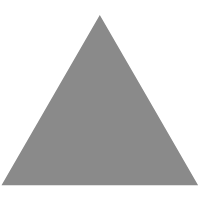 2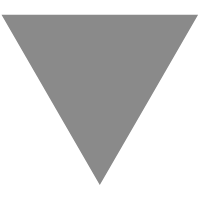 CTO power panel: Shaping the future of cloud at the edge
source link: https://siliconangle.com/2021/01/25/cto-power-panel-shaping-future-cloud-edge-cubeoncloud/
Go to the source link to view the article. You can view the picture content, updated content and better typesetting reading experience. If the link is broken, please click the button below to view the snapshot at that time.
CTO power panel: Shaping the future of cloud at the edge
CLOUD
Edge computing is an adolescent market just starting a growth spurt. Its predicted surge from $3.6 billion in 2020 to $15.7 billion by 2025 comes from the enormous diversity of potential use cases. But like any talented teen, edge technology has to decide exactly what it is, where it belongs, and how it's going to get there.
"Defining edge, it's easier to define what it isn't: It's anywhere that you're going to have IT capacity that isn't aggregated into a public or private cloud data center," said John Roese (pictured, left), global chief technology officer of products and operations at Dell Technologies Inc.
"The edge is really the place where data is created, processed and/or consumed," said Chris Wolf (pictured, right), vice president of the Advanced Technology Group, Office of the CTO, at VMware Inc., "What's interesting here is that you have a number of challenges in that edges are different. You have all these different use cases. So what we're seeing is you can't just say this is our edge platform and go consume it, because it won't work. You have to have multiple flavors of your edge platform."
Wolf and Roese spoke with Dave Vellante and John Furrier, co-hosts of theCUBE, SiliconANGLE Media's livestreaming studio, during theCUBE on Cloud event. They discussed key technology trends that will shape the future of cloud at the edge, including what belongs at the edge, issues with security and latency, and how to define a software framework for the edge.
Not all things belong at the edge
There may be many use cases for edge, but not all potential uses are productive ones. After a year of testing with customers, Dell has come up with four major reasons why a company should build an edge platform.
The first is latency: "If you need real-time responsiveness in the full closed-loop of processing data, you might want to put it in an edge," Roese said.
But then comes the question of defining the real-time responsiveness necessary for each specific use case. "The latency around real-time processing matters," Roese stated. "Real-time might be one millisecond; it might be 30 milliseconds; it might be 50 milliseconds. If it turns out that it's 50 milliseconds, you probably can do that in a colocated data center pretty far away from those devices. [If it's] one millisecond, you better be doing it on the device itself."
The second revolves around requirements for data flow. "There's so much data being created at the edge that if you just flow it all the way across the internet you'll overwhelm the internet," Roese said. "So we need to pre-process and post-process data and control the flow across the world."
The third question on edge relevancy centers on if the use case requires the convergence of information technology and operations technology. "The IT/OT boundary that we all know, that was the IoT thing that we were dealing with for a long time," Roese added.
Fourth and potentially most important is security.
"[Edge] is a place where you might want to inject your security boundaries because security tends to be a huge problem in connected things," Roese stated, mentioning the security-enabled edge, or as Gartner named it, secure access service edge, aka SASE. "If data's everything, the flow of data ultimately turns into the flow of information the knowledge and wisdom and action. If you pollute the data, if you can compromise it at the most rudimentary levels by putting bad data into a sensor or tricking the sensor, which lots of people can do, or simulating a sensor, you can actually distort things like AI algorithms."
Agility is key to edge, with the COVID pandemic demonstrating how companies with established edge platforms were able to react at speed, according to Wolf.
"When you have a truly software-defined edge, you can make some of these rapid pivots quite quickly," he said, giving the example of how Vanderbilt University adapted one of its parking garages to a thousand-bed hospital ward. "They needed dynamic network and security to be able to accommodate that."
The software behind the edge needs to be open, according to Wolf. "We see open source as the key enabler for driving-edge innovation and driving an ISV ecosystem around that edge innovation," he said.
Defining a software framework for the edge
The first step in defining this currently very complex area is to separate edge platforms from the edge workload, according to Roese.
"You do not build your cloud, your edge platform co-mingled with the thing that runs on it. That's like building your app into the OS, and that's just dumb," he stated.
Recognizing that humans are "bad when it comes to really complex distributed systems," is also important, according to Roese, who advocates the use of low-code architectures interfaced via APIs through CI/CD pipelines.
"What we're finding is that most of the code being pushed into production benefits from using things like Kubernetes or container orchestration or even functional frameworks," he said. "It turns out that those actually work reasonably well."
This links with VMware's bet on open source as the software of choice for edge. Multiple Kubernetes open-source projects are currently addressing a variety of edge use cases.
"Whether it's k3s or KubeEdge or OpenYurt or superedge … the list goes on and on," Wolf said. However, he points out that Kubernetes is perhaps not the best approach, as it was designed for data center infrastructure not edge computing.
OS projects that take a different approach include open software platform EdgeX Foundry, which is "about giving you a PaaS for some of your IoT apps and services," Wolf said, noting that the solution is currently seeing growth in China.
Addressing machine learning at the edge through a federated machine learning model is the open-source FATE project. And Wolf and VMware are laying bets on this approach. "We think this is going to be the long-term dominant model for localized machine learning training as we continue to see massive scale-out to these edge sites," Wolf stated.
Dell's long-term vision for edge software is "that it really needs to be the same code base that we're using in data centers and public clouds," according to Roese. "It needs to be the same cloud stack, the same orchestration level, the same automation level," he said. "Because what you're doing at the edge is not something bespoke. You're taking a piece of your data pipeline and you're pushing it to the edge, and the other pieces are living in private data centers and public clouds, and you'd like them to all operate under the same framework."
Watch the complete video interview below, and be sure to check out more of SiliconANGLE's and theCUBE's coverage of theCUBE on Cloud event.
Photo: SiliconANGLE
---
Since you're here …
Show your support for our mission with our one-click subscription to our YouTube channel (below). The more subscribers we have, the more YouTube will suggest relevant enterprise and emerging technology content to you. Thanks!
Support our mission:    >>>>>>  SUBSCRIBE NOW >>>>>>  to our YouTube channel.
… We'd also like to tell you about our mission and how you can help us fulfill it. SiliconANGLE Media Inc.'s business model is based on the intrinsic value of the content, not advertising. Unlike many online publications, we don't have a paywall or run banner advertising, because we want to keep our journalism open, without influence or the need to chase traffic.The journalism, reporting and commentary on SiliconANGLE — along with live, unscripted video from our Silicon Valley studio and globe-trotting video teams at theCUBE — take a lot of hard work, time and money. Keeping the quality high requires the support of sponsors who are aligned with our vision of ad-free journalism content.
If you like the reporting, video interviews and other ad-free content here, please take a moment to check out a sample of the video content supported by our sponsors, tweet your support, and keep coming back to SiliconANGLE.
About Joyk
Aggregate valuable and interesting links.
Joyk means Joy of geeK