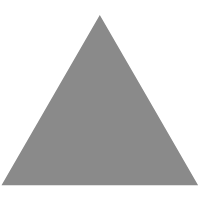 0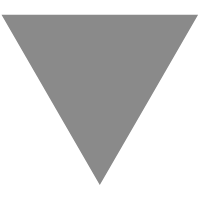 CES 2021: The best new technologies from the world's biggest tech show
source link: https://www.telegraph.co.uk/technology/2021/01/11/ces-2021-best-new-technologies-worlds-biggest-tech-show/
Go to the source link to view the article. You can view the picture content, updated content and better typesetting reading experience. If the link is broken, please click the button below to view the snapshot at that time.
CES 2021: The best new technologies from the world's biggest tech show
From robots that can do the dishes to $3,000 'smart' cat flaps, a host of weird and wonderful technologies have already been revealed at CES
Samsung's Bot Handy is supposed to act as an extra pair of hands in the home
Credit: Samsung/ CES
The 2021 Consumer Electronics Show kicked off on Monday as a virtual event, aiming to showcase technology innovations from around the world.
The event began with streamed video presentations from companies - including bigger and improved TV displays from South Korea's LG and Samsung - as the "digital venue" was being set up to allow industry participants to virtually connect with exhibitors.
The extravaganza has traditionally pulled in more than 4,000 exhibitors from startups to big multinationals, with upwards of 175,000 attendees wandering through a cavernous convention center and other venues.  Below we have handpicked some of the best of CES 2021 so far.
Samsung's Handy robot
Samsung has developed a robot butler and waiter that can serve you a glass of wine and then do the washing up. 
Odd tech has been a calling card for the South Korean giant for years, and it kicked off its CES showing in brilliantly peculiar style.
Samsung's prototype robot – dubbed the Bot Handy – stands at four foot tall robot with a single robotic arm. It has a face that can monitor its surroundings with computer vision.
Samsung's demonstration suggested the robot will be gentle enough to load the dishwasher, lay the table with cutlery and glasses, or pour a glass of wine.
Sebastian Seung, vice president of Samsung Research, said: "Bot Handy uses AI to understand objects like a glass cup or ceramic plate, taking care with materials to work as your trusted partner."
"Robotics and AI adapting to you and helping you do things more easily at home, and outside of it."
While Samsung's video suggested the Handy is a reality, it is perhaps a little premature. The company did not give a time frame nor a price for that matter, rather just saying that it was "in development".
MyQ PetPortal
An internet-connected cat and dog-flap that blends in with the back door and can stop unwanted feline guests has gone has been launched at CES for more than £2,200.
Unlike traditional cat flaps, the MyQ pet flap is designed for dogs and cats and is built to blend into a house or back garden. Rather than just a plastic flap, the whole door is replaced with a "smart door".
This includes a pair of sliding doors in the lower half of the frame. These slide back to let a pet in or out, and slide shut concealing the entrance.
The door includes a built in camera on each side, that connects to a user's smartphone and comes with two way communication, so a user can talk to their pet. Pets are fitted with a Bluetooth collar, which sends the user a notification when they are sat by the door waiting to be let in or out.
This can allow users to open the pet flag to let a cat or dog out into their back garden when they are out of the house, and to check when they come back inside. The door also sends users updates of how often they have been in and out, and lets users stop unwelcome guests using the flap, like trespassing cats stealing a meal.
The pet flap, which secured an innovation award at CES, is almost £2,000 more expensive than rival models, which are designed only for cats.
The expensive piece of kit can cost as much as £3,335 for a fully fitted aluminium door, with a subscription fee on top for its video monitoring system.
The MyQ flap, which comes from garage door company Chamberlain, can also be triggered to automatically allow the pet in and out. While many users may be happy with a regular cat flap, Chamberlain told tech news site The Verge that 68pc of pet owners, that it calls "pet parents", do not currently use a pet flap.
 Reah Keem, LG's virtual influencer
 LG used its CES presentation to show off its range of new kit including new versions of its much-loved ThinQ TVs and a new disinfecting robot, named the Cloi.
But it was the way the tech company unveiled its new products that was perhaps most eye-catching of all.
Dressed in a pink hoody with the slogan "Stay Punk Forever", Reah Keem introduced herself as a songwriter and DJ. She spoke of her love of travel and her desire to get it back but said that those days were still quite far away.
Keem herself is not human at all but is instead LG's virtual influencer with around 6,000 followers on Instagram. The company said that she has been made "even more human through deep learning technology".
While Keem has her flaws, it is a remarkably realistic effort that was helped no end by the fact that the event itself was virtual.
 A rollable smartphone
It's iPhone maker Apple that is usually best known for dropping some new tech at the end of a keynote speech but on Monday, it was LG's turn.
While companies like Samsung and Huawei are working through the kinks on folding phones, LG is looking further into the future to a phone that will be able to roll up.
As Jin-hong Kim, LG's senior vice president for global marketing, wrapped up his talk and walked off stage the camera zoomed out to reveal the LG "Rollable". 
LG first teased the phone in September. The device will include an extendable screen that can be rolled out from inside the main body to create a larger screen for tasks such as watching videos.
A brief video of the rollable smartphone last year showed a portion of the phone's screen extending out from the device which would give people a larger screen for tasks such as watching videos.
On Monday, the company signalled that the device could come sooner than expected. "Our management wanted to show that it is a real product, as there were many rumors around the rollable phone," said Ken Hong, a spokesman for LG told Nikkei. "As it is released at CES 2021, I can tell that it will be launched this year.
The business has previously bet on unorthodox smartphone designs as a way to attract customers. Its experimental division released a smartphone, known as LG Wing, earlier this year which includes a display which can rotate 90 degrees to reveal a smaller display underneath.
LG's rolling phone
Credit: CES/ LG
Wearable screens
Smart glasses aren't exactly new. Google tried and failed to force them into the mainstream with Google Glass but Chinese state-owned firm TCL has a new twist on the eye-based wearable.
TCL want to give viewers the impression of watching a giant screen in front of them. Two 1080p screens are mounted inside the lens with a video played via a USB-C connection. The company claims the glasses can give the effect of watching a 140-inch display from four metres away.
TCL has yet to give a price for the specs but a release date could be penned in for later this year in some markets.
TCL's Wearable Display
Credit: TCL
Dallara's driverless racing car
Later this year, teams of students from around the world will compete to win $1m (£740,000) in a fully autonomous Indy 500 race. Their chariots will be these driverless racing cars built by high-end Italian auto maker Dallara.
The modified IL-15s have been retrofitted with radar and Lidar systems, high-definition cameras and a package of computing horsepower designed to allow it to navigate obstacles and make decisions at extremely high speeds. 
It makes you wonder just how cheap such cars would have to grow for the rest of us to be able to take control of them remotely and smash them into each other at high speeds without risk to life or limb.
Dallara's modified driverless IL-15
Credit: Indy Autonomous Challenge
A phone in your face mask
Have you enjoyed wearing a face mask this year? Well, would you enjoy it more if it were also a phone? The MaskFone is exactly what it sounds like: a face mask with a microphone and wireless earbuds built in, plus volume controls on the outside of the mask itself.
The mask is not an actual phone, of course; rather, it connects to your existing phone, letting you make and take phone calls without sounding muffled, as well as listen to music.
By default it comes with three PM 2.5 filters, but you can buy a set of five N95 inserts, a higher standard of protection, for $19.99 (£14.79). It's already on sale here.
Credit: Maskfone
A rollable chessboard
To go with your rollable phone, perhaps? Chess tech start-up Square Off (oh yes, "chess tech" is a thing now) has been exciting stratagem fans for a few years now with magical self-moving chess pieces, but their latest product, set to go on sale in March for $199 (£147), is more practical.
The roll-up chess set will let you play online opponents, a computer or your friends (or enemies) from even the roughest terrain, assuming you have internet signal.
Credit: Square Off
Toto Wellness Lavatory
Toto, the world's largest plumbing firm has launched the Toto Wellness lavatory, a smart lavatory that analyses human waste and assesses users' diets.
The 100-year-old Japanese company said the bathroom fixture could monitor people's "mental and physical status" and scan their bodies with sensors when they use it.
The Tokyo firm said: "They will see their current wellness status and receive wellness-improvement recommendations on a dashboard in an app on their smartphones."
The lavatory will also analyse the make-up of waste.
Toto showed examples where people might use the lavatory, which would then send them feedback saying their "diet seems unbalanced" and suggest alternative recipes.
The firm is known for developing the popular Washlet, a cross between a normal lavatory and a bidet, which is popular in the Far East.
The company is not alone at looking at lavatories to analyse human health.
Last year, researchers at Stanford University in the US developed a "smart toilet" for research purposes intended to provide early detection for diseases, including cancers and kidney failure.
The Toto Wellness Lavatory
Credit: Toto
 BioButton
US tech firm BioInelliSense used CES to unveil its latest health-monitoring product, the BioButton.
The disposable coin-sized device can monitor temperature, respiratory rate, heart rate, body position, and sleep activity for 90 days.
The company claims the device can be used for a host of Covid-19 related uses like the monitoring of workers returning to the office and students heading back to university. It can also be used to monitor high-risk populations and patients in hospitals.
The BioButton disposable sensor
Credit: BioIntellisense
Technology Intelligence newsletter
Your essential guide to technology today, from London and Silicon Valley.
Start free trial