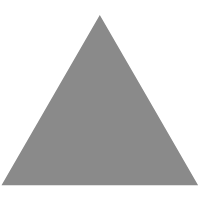 229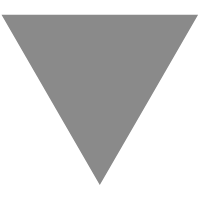 Monthly + Mark Rober: Creative Engineering
source link: https://monthly.com/mark-rober-engineering
Go to the source link to view the article. You can view the picture content, updated content and better typesetting reading experience. If the link is broken, please click the button below to view the snapshot at that time.
Monthly + Mark Rober
AN IMMERSIVE LEARNING EXPERIENCE
Engineer 3 creative builds in 30 days
Former NASA engineer and YouTuber Mark Rober teaches you everything he knows in this one-month class. Immerse yourself in the process and leave the class with 3 personalized engineering builds and a new set of lifelong creative engineering skills.
Build #1 - Mechanical Engineering
For Build #1, Mark shares his end-to-end engineering process. You'll learn about pneumatic systems, motors, springs, and more mechanical engineering topics to design, build, and optimize your first build: a machine that solves a food-related problem.
Build #2 - Electrical Engineering
For Build #2, Mark teaches you electrical engineering techniques for your second build: a device that displays or creates art. You'll dive into circuits, Arduino, sensors, code, and more. You'll finish with another personalized, unique, and shareable build.
Build #3 - Advanced Techniques
For Build #3, you'll learn advanced techniques and use both mechanical and electrical engineering to create a device that helps you form a good habit or break a bad one. You'll also make a Mark Rober-style video of your build to share with the world.
Transform your making and engineering abilities
Develop end-to-end engineering skills
During this 30-day class, learn the skills Mark uses to research, design, assemble, test, and engineer his inventions. This class meets you where you are and pushes your skills to new heights.
The Engineering Design Process
Learn the end-to-end process of a creative engineer, from brainstorming ideas and defining requirements to prototyping, testing, and constructing a build. During the class, Mark shares his complete, real-time design process for three engineering projects.
Creativity and Coming Up with Ideas
Mark is known for his unique build ideas, like his rocket-powered golf club and automatic-bullseye dartboard. In this class, Mark breaks down his process for brainstorming creative ideas that captivate an audience, and shows you how to do the same.
Materials and Build Techniques
Mark turns his ideas into real objects and devices using simple materials and assembly techniques. In the class, Mark shares his construction process and his tips for working with wood, metal, and plastic, so that you can build anything you can imagine.
Principles of Mechanical Engineering
Mark breaks down the fundamental concepts of mechanical engineering, including force, power, and energy, and shows how to apply them in real-world mechanical designs using components like pneumatics, springs, catapults, and motors.
Circuitry, Sensors, and Effectors
Mark explains the physics behind electrical engineering systems, and breaks down the anatomy of a circuit, from sensors used to process inputs to effectors that make things happen. Learn to design circuits that execute complex electrical tasks.
Pneumatics, Solenoids, Advanced Tools
Mark covers a range of advanced engineering tools and techniques he uses in his actual builds, including the pneumatic pressurized air systems that power the world's largest super soaker and nerf gun, and the solenoid actuators that trigger them.
Research and Exploring Design Options
Mark shares his structured process for defining constraints, uncovering essential scientific background information, and exploring possibilities in the design space. Learn to gather information and use it to develop sketches and design options.
Prototyping and Testing Designs
The greatest engineering innovations occur not at the inception of an idea, but through the testing and iteration of a design. Learn how to quickly convert your idea from a sketch to a functional prototype, and then test and refine your design until it's just right.
Digital Modeling, CAD, and 3D Printing
Mark explains how to design and manufacture custom 3D printed components for your builds, walking through his complete modeling process. Learn how to use Computer-Aided Design software for visualizing, planning, and ordering parts.
Programming Circuits with Arduino
Mark uses Arduino 'brains' in his electrical builds to coordinate complex tasks like steering a bowling ball to get a strike. In the class, Mark breaks down the electrical engineering skills you need to program and control electrical components with Arduino.
Advanced Automation with Raspberry Pi
Mark will demonstrate his end-to-end process for configuring and programming a Raspberry Pi to complete a range of advanced electrical engineering functions. Learn how Mark uses Raspberry Pi for image processing, parallel task execution, and more.
Troubleshooting and Debugging
No matter how carefully you plan a project, something will inevitably go wrong. In the class, Mark walks through his process for identifying and addressing bugs, helping you overcome any obstacle to get your build working as designed.
Designing and Running Experiments
Mark breaks down his process for planning, executing, and analyzing experiments, teaching you to conduct your own experiments to answer open questions, optimize parameters, and make the best possible design decisions for your builds.
Telling the Story of Your Build
Mark is not just an engineer, but also a storyteller. In the class, Mark shares how he uses stories to motivate his builds, crafting engaging narratives that resonate with people and capture their attention, and how you can do the same.
How to Grow as an Engineer
Mark is known for coming up with remarkable ideas, integrating engineering disciplines, and having a deep understanding of the science behind his builds. In this class, Mark shares his system for learning new things more effectively so you can level up faster.