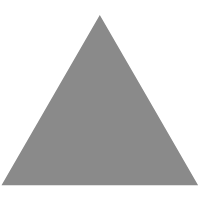 1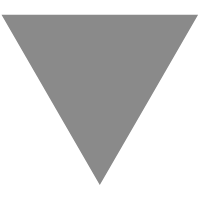 New Age Yachts from Croatia emerged. An interesting opportunity for investors.
source link: https://ceoworld.biz/2020/10/21/new-age-yachts-from-croatia-emerged-an-interesting-opportunity-for-investors/
Go to the source link to view the article. You can view the picture content, updated content and better typesetting reading experience. If the link is broken, please click the button below to view the snapshot at that time.
New Age Yachts from Croatia emerged. An interesting opportunity for investors.
Croatia is becoming one of the most popular yacht charter destinations in the world. While it is mostly known that you can charter one of more than 10,000 different vessels and cruise 1,200 plus islands, Croatia is not yet widely recognized for something they are really good at – building ships.
Some of the best designers from Croatia have used the very developed "steel" boatbuilding industry that is booming in the last 15 years, and they have created this new type of "Sailing / Motor Yacht ", that is already becoming wildly successful in the yacht charter market.
These 40-plus-meter yachts are an "investors dream" as they offer the entire package:
Superb price performance to build one
Incredible charter price for clients
Services and accommodation on board that matches those of mega yachts
Made from steel, making them easier to maintain
Possibility to charter the vessel during summer and winter season
YAcht concept, where the vessel has an INCREASE in value over the years
Huge interest of charter brokers worldwide for promotion
And this all translates to superior ROI for investors and maximus satisfactions for charterers (clients that wish to book it).
Boatbuilding in Croatia – Why you should pay attention
Croatia has a long boatbuilding history and several boatyards, where they are building all sorts of yachts from 10 meters in length all the way up to 150 meters ships.
But in the last 15 years, the industry of steel mini cruisers evolved like nowhere else in the world.
Every year, from 5 to 10 (or more) ships like this were built for the cruise cabin charter industry and it is a business model that is very successful.
Examples of luxury 50 meters steel ships built in Croatia, that can accommodate up to 40 people for private charter groups.
Price-performance and quality of these yachts is also very good and the reason this "brand" did not evolve globally was the fact that most of the boatyards were overflown with orders from domestic companies and people and the capacities to build were full up to 2 years in advance.
In the meantime, the new concept emerged.
Several years ago, first-person got an idea to build a Steel Hull ship like everyone else, however instead of making a 15 or 16 cabins ship for cabin charters, he decided to build a 6 cabins luxury yacht.
The project was a complete success and a new concept was born.
3 reasons why Croatia is the most interesting Yacht Charter destination in the World
Reason no.1 – A most suitable destination for Yacht Charter
Croatia has more than 1,200 islands. Distances are short. Zero shark attacks. One of the cleanest coastlines in the world. Amazing cuisine. Perfect picturesque villages, cities, and ports. Very safe. No terrorism. Perfect location in the heart of Europe. Lots of yachts & ships to choose from when chartering. Friendly people.
Croatia is just a dream destination to spend holidays with a yacht.
This is interesting for anyone that is looking for inspiration for his next holidays.
And it is also an interesting fact for any investor, interested in charter management projects, knowing the yachts he will invest in will not have any issues with sales.
Reason no.2 – Unique Yacht Charter Options
Croatia has all the "standard offers" such as thousands of sailing yachts (bareboats) and lots of yachts with the crew and without crew which you can find in most developed yachting destinations all over the world.
But besides these options, Croatia also has 3 different types of vessels, that are a bit unique:
Unique charter option no.1 – Classic Gulets: in the last 15 years, more than 50 classic gulets were important from Turkey, re-designed and re-modified for the Croatian market, offering great price performance for groups from 8 – 16 people. Croatia is beside Turkey the strongest gulet charter destination in the World.
Unique charter option no.2 – New Age Sailing yachts: Croatian people did borrow some of the design ideas from gulets and they mixed them with their own Steel Ship design and these ships were born. There are no other vessels anywhere in the world, that offer more luxury, size, comfort, and high end services for that budget
Unique charter option no.3 – Mini Cruisers: while these types of ships were mainly offered for "cabin charter cruisers", the transformation to Yachting (private charter) is evolving in front of our eyes. Company Goolets is one of the first companies that fully embraced this concept and is the agency with the best-developed yachting concept in combination with Mini Cruisers in the World. You can not get a better vessel for 40 people and this type of price-performance as in Croatia.
This is very interesting for any clients that wish to charter a yacht that offers the best value for money and for investors, looking at the best possible ROI.
Reason no.3 – Best Charter Management program
Charter management is a popular investment option for a lot of companies. And while investing in a sailing yacht is a "standard" and the most developed business model in Croatia, investing in these new-age yachts will become a "next big thing".
Investment opportunities start at 3 million EUR and an ROI of around 20% is to be expected.
At the moment, there are 10 yachts like this available for charter in Croatia, and a similar business model (Mini Cruisers) was born 15 years ago, when the first steel ship was made. After 15 years, there are around 100 ships like this in the market.
We do expect a similar expansion of this new age Sailing yachts.
Will you be on board while the expansion is happening.
For additional information either on chartering these yachts or for investment opportunities, you can visit www.goolets.net.
---
Have you read?
Best European destinations for a family holiday.
Top European Wedding Destinations in Europe.
Family-Friendly Beach Vacations In The United States.
World's Best Cities For Street Food-Obsessed Travellers.
About Joyk
Aggregate valuable and interesting links.
Joyk means Joy of geeK