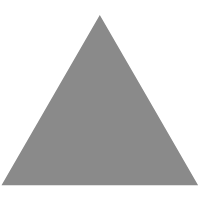 1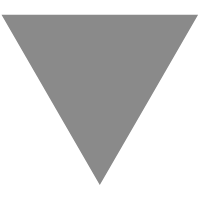 Emails From Indian Court Docs Show Cyanogen / OnePlus Relationship Ended Poorly,...
source link: https://www.androidpolice.com/2014/12/19/emails-from-indian-court-docs-show-cyanogen-oneplus-relationship-ended-poorly-cyanogen-ceo-is-kind-of-a-jerk/
Go to the source link to view the article. You can view the picture content, updated content and better typesetting reading experience. If the link is broken, please click the button below to view the snapshot at that time.
OnePlus Relationship Ended Poorly, Cyanogen CEO Is Kind Of A Jerk
According to documents found by XDA detailing the proceedings of the Micromax v. OnePlus lawsuit in India - resulting in the barring of sale of the latter's phone there - the falling out between Cyanogen and OnePlus was far uglier than previously reported, but probably as ugly as some of us imagined.
A series of emails between Cyanogen Inc. CEO Kirt McMaster and OnePlus Global Director Carl Pei were revealed as part of discovery in the proceedings, and they show a less than amicable relationship was evolving between the two as the Micromax deal finalized.
From : Carl Pei Date : Nov 17, 2014 at 8.26 PM Subject : Re : Cyanogen end. To : Kirt McMaster

I'm guessing there's some misunderstanding. Shall we talk about it during your visit in December?
This email would seem to imply that McMaster had sent a message to Pei (or someone at OP) about ceasing relations between the two companies, given the subject "Cyanogen end." The next email, a reply from McMaster, confirms it.
From : Kirt McMaster Date : Tue, Nov 18, 2014 at 12.08 PM Subject : Re : Cyanogen end. To : Carl Pei 

Carl. We will be terminating our relationship with one plus. I will get back to you with more details shortly.
Nice way to wrap up your business partnership, right? Just send an email out of the blue absent any details to the manufacturer of your sole on-sale product. What could possibly go wrong! In case it was unclear, McMaster follows up to make sure.
From : Kirt McMaster Date : Tue, Nov 18, 2014 at 12.36 PM Subject : Re : Cyanogen end. To : Carl Pei

No misunderstanding. We have no reason to meet in sz[*]. We are terminating.
Oh, well that's good to know. No misunderstandings here, just a unilateral "screw you, bye." *SZ is in reference to Shenzhen, China, where OnePlus is heardquartered.
The next email from McMaster is perhaps the most damning, though, and frankly, makes me think the dude is more than a little bit of an asshole. (He does have a 310 phone number.)
From : Kirt McMaster Date : Wed, Nov 19, 2014 at 2.59 PM Subject : Cyanogen termination To : Carl Pei Cc: Vikram Natrajan , Frank Montes

Carl….Any and all communication in regard to oneplus and cyanogen must go through vik and myself.

We will halt support for oneplus devices immediately…..I am also requesting that oneplus stop using the cyanogen brand in any marketing collateral or communication in India. [sic]

Frank also cc'd is our general council. If you have any specific questions send them to all of us.

Sent from my iPad
Aw, that's cute. He signed it "K." Like they're buddies. As you'll note, the contents of this email (or rather, the threat therein) do not line up with the current situation on the ground, in which both OnePlus and Cyanogen are claiming the One will continue to receive software updates from Cyanogen, just not in India. The Indian OPO will also not ship with Cyanogen OS, as per the terms of the injunction in the lawsuit.
Why did McMaster take such a hard stance against OnePlus, threatening to completely pull all software support for the company's one device? My guess here is that OnePlus planned on selling the phone with CyanogenMod in India regardless of Micromax and Cyanogen's objections, something the company went on the record as being the case just a couple weeks ago. OnePlus specifically claimed the OnePlus One in India would ship with CyanogenMod, only to be flashed to the company's own Android ROM at a later date.
It's possible this statement could in part be true - the court order gives OnePlus the right to liquidate any current stock of product "lying in the market," so it's possible OnePlus already has phones in India it could sell. It has already sold some stock through Amazon.In. But it's unlikely so many phones are in the country as to matter in terms of an official statement - it sounds as though the bulk of OPOs sold in India will not have Cyanogen OS unless the company manages to get the injunction lifted.
Later, though, McMaster appeared more willing to compromise, in an email dated November 24th. There is no context for the change in position - at least not in exchanges between Pei and McMaster.
From : Kirt McMaster Date : Mon, Nov 24, 2014 at 6.18 PM Subject : Re : Let me know when we can have a call To : Carl Pei

Sure. 8pm?

I'd like to reach a compromise here. Ship stock android in India. No mention of Cyngn in India and I will keep supporting oneplus for rest of world. And we can continue dialogue for other devices etc. [sic]
This would seem to more accurately reflect the state of affairs between the Micromax-Cyanogen-OnePlus hate triangle, wherein it looks likely OnePlus will simply ship a non-CM version of the One to India early next year.
The rest of the emails are largely uninteresting, but you can read them here. They have un-redacted phone numbers and emails, so please, be courteous.
My interpretation of this whole scenario? It's difficult to say exactly what sparked the falling out between the two companies without additional context. While it does appear Pei was legitimately surprised to hear that Cyanogen was planning to terminate its relationship with OnePlus (a termination that, as far as I can tell, is still in limbo), we have to wonder what led Cyanogen to that decision.
The most likely explanation based on the evidence we have, though, is greed: Cyanogen jumped into bed with another partner it thought would be more profitable and in the process threw OnePlus under the proverbial bus. Based on the sudden interference in OnePlus' Indian launch plans and the surprised tone of Pei in the emails, I have to personally go with this side myself - it sounds like OnePlus was blindsided.
We heard about the Micromax partnership way back in the beginning of October, too - over 10 weeks ago. Even at that stage, you have to wonder whether Cyanogen understood that partnership would derail OnePlus' India launch, and the effect it would have on the companies' future collaboration. Cyanogen chose to partner with this company under these terms.
While I don't have the most sympathy in the world for OnePlus as a company, it's difficult to not come out of this rooting for them. Cyanogen Inc. comes off as a poorly organized, erratic organization with a thoroughly unlikeable (and arguably less than competent) CEO. Though we may never know exactly what transpired, the evidence we do have doesn't paint a rosy picture of the future between OnePlus and Cyanogen. Even if the partnership does live, it would seem to be dying on the vine.
via XDA