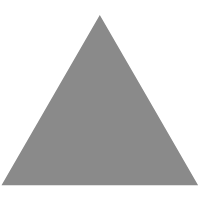 1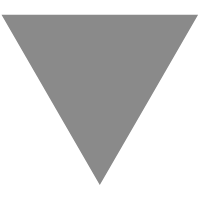 Best Safe and Connected Kids' Smartwatches 2020
source link: https://www.technobuffalo.com/best-safe-and-connected-kids-smartwatches
Go to the source link to view the article. You can view the picture content, updated content and better typesetting reading experience. If the link is broken, please click the button below to view the snapshot at that time.
We may earn a commission for purchases using our links. Learn more.
Best Safe and Connected Kids' Smartwatches 2020
Best Safe and Connected Kids' Smartwatches TechnoBuffalo 2020
It's amazing how fast you come to depend on a smartwatch once you start using one. Step tracking, sleep monitoring, and calendar updates become part of your everyday routine. If you're in the habit of using a smartwatch, it's easy to see how useful one can be for the kids, too. Whether you're teaching them to tell time and stay on schedule or tracking the location of your more mobile older children, a smartwatch can be incredibly useful for kids of all ages. These are the best safe and connected kids' smartwatches on the market right now.
Staff Pick
For family fitness purposes, Fitbit is the go-to of fitness trackers for kids and adults alike. The Fitbit Ace 2 is designed specifically for children to increase movement, exercise, and competitive fun. The device allows kids and parents to set goals, challenge other family members and friends, and track progress day by day.
No matter what uses you have in mind for your kid's smartwatch, the Verizon Gizmowatch does it all. The fun smartwatch stays connected via Verizon's 4G network, so you can always track your child's location and even set up alerts if they leave without permission. Along with location tracking, it also provides fitness and sleep monitoring, two-way calls with trusted contacts, messaging, and full parental controls.
For a fitness tracker with a lower price tag, the BIGGERFIVE tracker is also a great choice intended for children. This option provides many of the same functions as the Fitbit Ace 2 and even a few extras, although it does not support group challenges and competitions.
$22 at Amazon
A lot of children ask for a smartwatch once they see how much parents enjoy their own wearables, but some parents don't like the idea of children having access to social apps and messaging. The VTech KidiZoom Smartwatch is a safe option for kids that want a smartwatch but aren't ready for a more grownup device. This one has games, a built-in camera, and fitness challenges to keep kids entertained.
$45 at Amazon
This is not a smartwatch per se, but if you're mostly interested in the location-tracking aspect of a children's wearable, then look into a personal GPS Tracker like this one. The AngelSense tracker does not involve screens or social applications, but it does keep you connected with your child at all times. Check their location, set up alerts, and even speak to the child directly through the device. This tracker also includes a panic button for emergencies.
$65 at Amazon
The Vivofit is a simpler fitness tracker that counts steps and activity as well as parent-assigned chores and tasks. Help kids stay on schedule with daily reminders about chores and homework and keep your family fit at the same time.
TickTalk 3 provides all the functionality of an adult smartwatch in a cute, kid-proof package. It's shockproof and water-resistant and performs all the same functions as the Gizmowatch, along with the added ability to make video calls! This is a very cool smartwatch with all the bells and whistles, but the only drawback is that it does not provide the same level of parental control as the others on this list.
$190 at Amazon
More of a toy than a watch, the Tobi Robot watch is fun and easy-to-use, even for older toddlers. It's a great way to teach little ones how to tell time, get them moving, and keep them entertained. It also includes a built-in camera with video recording functionality.
Time Will Tell
Which kids' smartwatch best suits your family? The Fitbit Ace 2 is an excellent choice for families focused on creating a fit, healthy lifestyle. This one has the unique added ability to build family-wide goals, challenges, and competitions.
For maintaining safe connections, we recommend the Verizon Gizmowatch for its wide range of features and intuitive parental control measures. You can use it as a location tracker and a way to send and receive messages from your kids, even if they are not yet ready for a cellphone. Your decision will depend on your own family's needs, but any of the smartwatches on this list will make your mini humans very happy.
We may earn a commission for purchases using our links. Learn more.
Accessories
Learning to tell the time is major developmental step for little ones. Up their enthusiasm for this educational milestone with a kid-friendly timepiece.
Just for kids
The best toys for your toddlers are educational, easy-to-understand, and fun. When it comes to the best toddler toys, here are our top picks.
Get the squish
Kids of every age love slime. The squishy, stretchy, tactile experience of good slime is actually healthy for growing minds and motor skills. These are the slimes we like best.
About Joyk
Aggregate valuable and interesting links.
Joyk means Joy of geeK