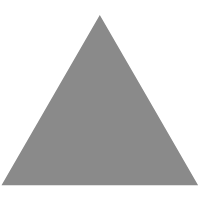 2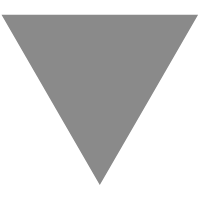 How Social Media Advertising Influences Customers // Qualtrics
source link: https://www.qualtrics.com/blog/social-media-influence-on-purchase-decisions/
Go to the source link to view the article. You can view the picture content, updated content and better typesetting reading experience. If the link is broken, please click the button below to view the snapshot at that time.
Customer Experience
How much does advertising on social media really influence the customer experience — even when they've signed off?
"Social media has become an advertising machine. Brands have flooded these platforms to place products in front of consumers and have created massive influencer programs to nudge users into making a purchase. In today's digital age, how effective is social media advertising in building customer loyalty, and what do consumers have to say about it?
Below are the findings from our Social Media and Online Retail Report, a study of more than 1,700 adults in the United States, United Kingdom and Australia who use social media and own a smartphone. Here's what we found.
Products from social stick
92% of social media users have researched a new brand in the past month because of an ad in their feed; 63% of social users say they've seen a product on social media, then researched and purchased later.
Discovery: 52% of users say half or more of all their social purchases are first-time purchases from a new brand they discovered
Age: Millennials are the most likely to purchase from brands they've discovered on social media (64%), while 58% of Gen X and Gen Z say the same. Baby Boomers trail behind at 32%.
Income: 79% of social users who earn more than $100k annually say they've purchased from a brand they discovered on social media. That percentage then drops with income level, with those earning $30k or less coming in last at 52%
Limited spend: Only 19% of social shoppers reported buying anything over $200 they discovered on social media
Ads outperform: 70% of users who have shopped through social media said they were more likely to click on a social media ad than a post from a brand they follow
Influencer programs are also effective: 72% of social users have researched a new brand in the past month because of an influencer they follow
Images hold more purchase value: 56% of users prefer to learn about products and brands through image-only posts instead of videos. Only 10% prefer posts with videos.
Smartphones: From discovery to purchase
Most "social media purchases" start on smartphones, but not all end there. We asked respondents to indicate which device they used to discover the product they were going to purchase, and the device on which the purchase actually happened.
85% of purchases start on phones, but only 62% end there. Of those that shift, 80% go to computers, and nearly 20% go to tablets — with just a few final respondents citing that they usually place the final order through a smart home assistant
Income: Americans with household income over $100k are the most likely to switch to a computer and are 68% more likely to do so than those with a household income under $70k
Device: iPhone users are slightly more likely to both start (6%) and complete (5%) the process on their phones than Android users
People who start the process on a computer stay there. Those on tablets mostly stay there, though some shift to computers
Learn more about Mobile Customer Experience in our ultimate guide
Purchase device drivers
The top five reasons users completed the entire purchase journey on their phone:
It's a simpler process than using a computer (owners of new phones are significantly more likely to cite this as their top reason)
It's easier just to purchase from my phone than making the switch over to a computer
I can pay through my Apple Pay/Google Pay/PayPal app
It saves me time
I use my phone for all or most of my online activity
The  top five reasons users started with their phone but switched to a computer:
I can take a closer look at the products
Easier to navigate shopping sites
Easier to enter payment info there
It's too easy to make mistakes on my phone
It saves me time
Closer look: 93% of those that said staying on the phone was a time-saver use an e-pay app. Only 76% of those who said they switch devices to save time use an e-pay app. 
E-pay is still finding its seat at the table:
Electronic payment methods like Apple Pay and Google Pay have yet to become the go-to tool of the majority. The original electronic payment system, PayPal, is doing quite well.
The preferred payment method when making a purchase on a phone:
PayPal
Debit card
Credit card
Apple Pay / Google Pay / Samsung Pay
Amazon Pay
Note: Nearly twice as many people prefer PayPal (45%) to debit cards (23%)
The preferred payment method when making a purchase on a computer:
PayPal
Debit card
Credit card
Apple Pay / Google Pay / Samsung Pay
Amazon Pay
From stats on customer satisfaction to customer engagement, social media platforms provide brands with multitudes of data, like how long you look at or interact with certain posts. Social media platforms know if you click on an ad or link to purchase something. But it's important to remember that signing off isn't the end of your customer journey. It's only the beginning.
To learn more about social media experiences, how often and the different ways in which people shop for products based on social media exposure, check out our Social Media and Online Retail study at https://www.qualtrics.com/research-center/social-media-ad-study/.
About Joyk
Aggregate valuable and interesting links.
Joyk means Joy of geeK