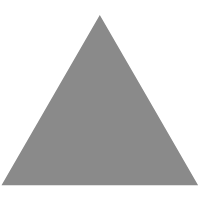 0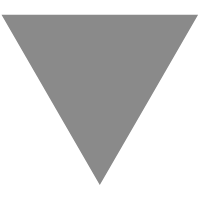 iOS 9: Our Complete Overview and First Impressions
source link: https://www.macstories.net/roundups/ios-9-our-complete-overview/
Go to the source link to view the article. You can view the picture content, updated content and better typesetting reading experience. If the link is broken, please click the button below to view the snapshot at that time.
Jun 9, 2015 — 12:07 CST
iOS 9: Our Complete Overview and First Impressions
Apple announced iOS 9, the next major version of its mobile operating system, at WWDC 2015 this week, with a focus on iPad productivity, enhancements to built-in apps, better intelligence, and improvements to performance and security.
Part an iterative update aimed at refining missteps and missing features of iOS 8 and part a new beginning for Siri and iPad users, iOS 9 isn't the "Snow Leopard release" that some tech pundits were asking for. iOS 9 is building upon the foundation of iOS 8 with dozens of new features – many of which could profoundly impact the way we interact with our apps and devices every day.
"iOS 9 is packed with more intelligence throughout, and delivers big updates to the apps customers use most — Maps supports public transit, a redesigned Notes app provides great new ways to capture ideas, and a beautiful News app delivers content that's personalized to your interests," said Craig Federighi, Apple's senior vice president of Software Engineering. "With our new iPad features, users can take advantage of the power of iPad, working in two apps at the same time with Split View, Slide Over or Picture-in-Picture."
Siri, Search, and Intelligence
During the keynote, Apple boasted some impressive numbers for Siri, its digital assistant embedded in iOS devices: users perform over 1 billion Siri requests every week, and the engine powering Siri has gotten 40% faster at accurately interpreting data and returning relevant results and responses. For iOS 9, Apple is expanding the range of commands users will be able to issue to Siri as well as positioning Siri as the backbone of much larger search and proactivity initiatives. With iOS 9, Siri is moving beyond the Home button.
The most visible change will be a new look for the traditional Siri experience when activated with a long press on the Home button: inspired by Apple Watch, Siri in iOS 9 will pick up the streaming voice recognition it learned in iOS 8 and associate it with colorful waveforms that animate as you speak.
Visual changes aside, Apple is also enhancing Siri with improved support for retrieving specific subsets of photos and the ability to set reminders for "things" you're looking at in apps.
The first addition works in combination with Apple's Photos app: using a mix of natural language parsing and photo metadata, Siri will be able to return photos that match locations, dates, and keywords in album titles. While the new search capabilities for Photos through Siri didn't seem as advanced as Google's recently launched Google Photos service, Apple's solution will rely on Siri for photo queries that can be performed locally on the device with no need to let a cluster of servers analyze your entire photo history. Apple also demonstrated a way for Siri to know when you're in your car and set reminders accordingly, although it's not clear how, exactly, the assistant will be able to detect a user's presence in the car.1
Perhaps more interestingly given Google's announcement of Now on Tap at its I/O conference, Apple's assistant will also be capable of acting on information from a foreground app, albeit in a more limited and streamlined fashion. Apple wants to simplify the process of creating reminders for content you're looking at in apps – whether it's a message, an email, or a webpage in Safari. With iOS 9, you'll be able to ask Siri to "set a reminder for this in three hours", where "this" indicates content from the app you're currently using. In Apple's demo, SVP Craig Federighi showed how to set a reminder for a webpage in Safari or a text in Messages by simply invoking Siri on top of it and issuing the new command. When creating reminders for "things" from apps, Siri will show the originating app's icon in the reminder UI. It's not clear if the new "this" value for apps will be used in other ways by the final release of iOS 9.2
To achieve such new level of contextual interactions between Siri and apps, Apple is relying on deep linking, a feature that's been available on other OSes or through third-party frameworks and that will be enabled by default on iOS 9. Deep linking refers to the ability to return to a specific area of an app at any given time. In Siri's case, a deep link will let you return from Reminders to a message, but the technology will also power other areas of iOS to allow users to easily get back to where they left off in an app. For example, deep linking will be used to index content within apps for search. To make the process of moving between apps faster, Apple has built a new back button that will be displayed in the top left of the screen to return to the previous app with one tap.3
Apple's big bet on Siri in iOS 9, however, will take place in a revamped, intelligent search page. There are many moving parts behind this feature and it's important to understand the implications and technologies Apple will launch later this year.
In a return to the pre-iOS 7 days, iOS 9 will receive a new dedicated Search page at the leftmost side of the Home screen, where users will be able to perform traditional searches with Spotlight and browse various types of Siri suggestions for contacts, apps, locations, news, and more.
For regular search, Apple is expanding Spotlight4 with search for popular video content such as Vimeo and YouTube (with new cards to view descriptions and inline videos), simple calculations, conversions, Health data, and, for the first time, content from third-party apps. Developers will be able to expose content from their apps to the "iOS 9 Search index", which will allow users to find results from apps, be taken to a result inside an app with a deep link, and easily return to Search with the new back button. Spotlight search for apps was one of my biggest iOS 9 wishes, and it's easy to imagine how this feature will help blurring the line between OS and app silos. Want to open a recipe from an app? Just search and tap. Remember a document you worked on a while ago and need to find it again? If the app supports iOS 9 Search, you can look for it from the universal Search page.
Besides standalone changes to Siri's voice features and Spotlight's evolution as a full-fledged Search page, both features will be grouped under the large umbrella of Intelligence in iOS 9. There are several technologies and user patterns powering Intelligence, which is Apple's attempt to make iOS devices smarter without requiring users to train an assistant from scratch.
Your iPhone knows which apps you use, when you use them during the day, and for how long. It knows your schedule, location, todos, and it remembers the people you contact the most. It also has your email, and it can form a comprehensive guess of your routine just by interpreting your digital habits and looking at what you do in apps. iOS 9 will take advantage of all these discrete data points to be more intelligent and help you at different times of the day, in different parts of the OS.
Apple employed a variety of scenarios to explain Intelligence. When you wake up in the morning, your iPhone knows that you like to check Facebook or a news app before heading to work and it may offer shortcuts in the lower left corner of the Lock screen to quickly open those apps. By looking at the time and your location in addition to previous behavior, it knows that you like to listen to music and maybe even a specific playlist when you're at the gym and it can start playing music automatically as soon as you plug in your headphones. It can attempt to identify unknown phone numbers by scanning your email messages and matching a contact. It can add suggested events automatically in your calendar based on received invitations and it can even suggest recipients based on email subjects you frequently use. Because your phone has all your calendar events and knows where you are, it can send you a notification when it's time to leave for an event that has an address in it. And in the new Search page, it can suggest people5, news articles, and nearby places.
With Siri, Search, and Intelligence, Apple wants to make our devices faster and smarter. Faster with more Siri commands and search inside apps; smarter with proactive suggestions based on analysis of hundreds of data points and device usage. There will be comparisons with Google's proactive assistant – Google Now – but, today, Apple stressed that "Proactive assistance presents the most relevant information without compromising users' privacy" in what seems like a clear line in the sand about the company's position on data collection and machine learning. It remains to be seen how proactive behaviors will be handled by local device processing and how much anonymized data Apple will need to collect for a useful service. In the meantime, though, Apple is showing that there's a treasure trove of useful information waiting to be unlocked on our iPhones and iPads, whether it requires an active search or a proactive assistant.
iPad and Multitasking
I've often argued that iOS has always felt like an afterthought on the iPad. That's going to change with iOS 9 thanks to new productivity features for multitasking and the typing experience.
When the iPad was introduced five years ago, Apple highlighted the device's large canvas as a differentiator when compared to smartphones. Over the years, though, iPhone apps have caught up with iPad counterparts in terms of content presentation and gestures thanks to bigger screens and Retina displays, with many developers eschewing iPad versions of their apps altogether or simply designing for iPhone first and then adapting a bigger UI to iPad later. Apple's response with iOS 9 is clear: the iPad's canvas will be used to do more with apps, and those flexible app layouts will come in handy, too.
The iPad is gaining the ability to show multiple apps at once in iOS 9. To do this, Apple is reimagining the multitasking UI, building new gestures to let users invoke apps, and giving developers tools to write apps that can intelligently resize and adapt on screen. iPads on iOS 9 will receive two distinct types of multitasking modes – Slide Over and Split View. Both mode are aimed at presenting two apps simultaneously on screen, but there are some fundamental differences in how they're designed, activated, and meant to be used.
Slide Over will let you open a secondary app with a swipe from the right edge of the screen. The secondary app will be displayed as a sidebar/column on the right, with the primary app (the one you were using) dimmed underneath the overlay. Slide Over is designed to make it easy to open a second app without leaving the one you're in for quick tasks such as looking up a webpage (with a responsive layout), responding to a message, jotting down a note, or scrolling tweets.
In Slide Over mode, the status bar will still be "owned" by the primary app, and user input will be available only in the secondary app. To pick apps eligible for Slide Over, Apple has devised a new swipe gesture that will automatically pull in the most recent app from the multitasking tray; however, any app can be swapped in by pulling down from the top of the secondary app to access a new, smaller multitasking view.
If you need to work with multiple apps at the same time with multi-app input, you'll need to switch from Slide Over to Split View, which is a split-screen mode with three possible compact layouts. Split View can be activated by tapping the divider between apps, which will pin the secondary app to the right and enable you to interact with touch in both apps (Federighi referred to this as "multi-app multitouch"). In Split View, apps need to adjust their layouts and content but otherwise retain their normal set of features: in Apple's demo, Safari could still open multiple tabs while in Split View, for example. The multitasking hierarchy is also logically retained: if a secondary app is pinned and you hit the Home button to open another app, it will automatically launch in Split View and bring in the secondary app again. Similarly, the existing four-finger swipe gesture will still cycle through recent apps when performed on an app in Split View.
Apple is also applying the same multi-app concept to the system video player, which will be freed from its containing app in iOS 9 with Picture-in-Picture (or PiP). When you're watching a video or having a FaceTime call, hitting the Home button or tapping a notification will carry a mini video player along so you can keep watching or listening to a video when you do something else. The PiP is fully draggable and resizable, and it can be tapped to reveal controls for play/pause, as well as shortcuts to open the full app and close the video. The lack of a system-wide picture-in-picture API was one of the most glaring omissions in iOS, and Apple wants to solve this with an elegant and powerful solution in iOS 9.
Last, Apple is taking a page from the 6 Plus' extended keyboard to bring shortcuts to the iPad's QuickType bar, plus a new trackpad mode that's heavily reminiscent of the popular Hooper selection concept from a few years ago.
In iOS 9, the left side of the QuickType bar will feature buttons for cut, copy, and paste; the right side will offer formatting options and a universal Attachments icon to quickly pick and share files. Apple calls this the Shortcut Bar, and developers will be able to enhance it with custom shortcuts for their apps.
Text selection has also been a major pain point in older versions of iOS, and Apple wants to tackle this aspect with a two-finger swipe that turns an iPhone and iPad into a trackpad for on-screen text. Simply place two fingers anywhere on screen (including over the keyboard) to start moving the cursor anywhere; tap & hold with two fingers to start a selection. In the demo on stage, Federighi showed how trackpad mode will enable small adjustments to cursor position across characters as well as bigger jumps across lines and paragraphs within a fraction of a second with a good mix of speed and precision.
Surprisingly, Apple also announced major changes for users of external keyboards. With iOS 9, iPad keyboards will be capable of opening the new Search page and an OS X-like app switcher similar to the CMD+Tab command found on desktop computers; in any app that implements the feature, you'll be able to press and hold keys like Command, Option, and Control to view a popup of supported shortcuts.
As someone who uses the iPad as his primary computer, the productivity and multitasking features announced today seem spectacular. The iPad was at an inflection point – still failing to convince some tech circles of the benefits of a tablet – and the changes coming with iOS 9 are a reassuring sign of Apple's commitment to the uniqueness of the device. With Slide Over and Split View, Apple isn't trading off the inherent simplicity of the one-app-at-a-time model for more complexity: they're adding an option for those who, like me, want to work with an iPad and do more at once.
New multitasking modes will rely heavily on gestures and hardware to coexist with the iOS ecosystem – Split View being exclusive to the iPad Air 2 proves why Apple wanted such powerful hardware last year, and the company's investment on multitouch and adaptive layouts will pay off with a consistent user experience in controlling apps, switching between them, and pinning them. PiP is going to be a terrific addition for videoconferencing and it ushers the iPad into the modern age of video consumption where kids are watching Minecraft videos when looking up webpages and TV show aficionados switch to Twitter when watching new episodes of their favorite series. Custom shortcuts and enhancements to Bluetooth keyboards are the proverbial (and unexpected) icing on the cake.
New Apps & Improvements to Existing Apps
With iOS 9, Apple is launching new system apps and bringing notable improvements to existing ones. This is aimed at further integrating apps with the operating system and better positioning iOS towards other physical and digital ecosystems.
Apple is introducing a News app in iOS 9 to let users read their favorite topics and sources with a beautiful print-like layout and touch-based interactions. Apple is working with leading publications and authors to start offering their content in News later this year, and they're also letting anyone sign up to start delivering content in iOS 9 with the Apple News Format.
The iOS 9 News app presents beautiful content, personalized for you. Like Flipboard and other modern news aggregators, News will let you choose your favorite topics and sources, and it'll start delivering articles and other content based on what you're subscribed to and what you might like. You can also search for topics thanks to Apple's algorithm that can look into content available in the News platform, understand what an article is about, and categorize it in a specific section of the app. Stories can be bookmarked and shared, and they'll be automatically refreshed each time you open the For You section with recommendations tailored for your tastes and interests.
News wants to combine the elegance of the print tradition with the modern advantages of digital media. The News app will run on the iPhone and iPad and content creators will be able to define flexible layouts with support for touch interactions, swipeable galleries, videos, and animations.
It'll be interesting to see if Apple's algorithms and scale will help users read more and discover interesting content. Apps like Flipboard and News360 have created entire ecosystems of news discovery and sharing that have been trying to reimagine news on mobile devices for years, but Apple has the advantage of owning a platform with an install base that will instantly gain access to a default News app with over a million topics and other system integrations.
On the other end of the spectrum, Apple will likely have leverage on publishers, who can sign up for a program that lets them promote articles to hundreds of millions of users, keep 100% of their ad revenue, and use a format that runs natively on every iOS device.
Considering Apple's past attempts at reinventing the media industry with iBooks and Newsstand, I remain mildly skeptical about the longterm viability of their News initiative for now, but it definitely looks like an obvious next step given the direction of iOS 9.
Move to iOS
This wasn't part of Apple's announcements on stage, but the iOS 9 website reveals that Apple will launch a 'Move to iOS' app to easily switch from Android devices to iOS.
The new app will allow you to transfer content wirelessly between platforms – contacts, message history, media, mail, wallpapers, and even previously installed free apps will be suggested as you set up a new iOS device. Apple will also offer a way to match paid apps found on an Android device against their paid counterparts on iOS and they'll be automatically added to your iTunes wish list.
The Move to iOS app is relevant not just because it'll be Apple second foray on Android (alongside the new Music app), but because it could have a major impact on how people can switch from Android to iOS without having to manually export information and possibly lose important data in the process.
Notes
Apple's Notes app – one of the most used apps on iOS – is getting a major upgrade in iOS 9 with a new iCloud Drive-based backend, a share extension, and richer formatting options.
When editing a note in the app, a new editing bar will let you easily create a checklist out of multiple lines of text, add pictures, and also draw sketches. These options reflect Apple's willingness to expand Notes beyond plain text and basic formatting, turning it into a solution more similar to Evernote. You can create checklists on an iPad and check off items with one tap on an iPhone; you can sketch with your finger on the iPhone and view the drawing on a Mac running El Capitan.
Furthermore, Apple wants to let any app save data into Notes. iOS 9 will feature a new Notes share extension to save Safari links, Maps locations, and file attachments into a new note or at the bottom of an existing note. A dedicated attachment view will allow you to quickly filter all the notes containing links, images, and more.
The implementation of these new features in Notes appears to be extremely streamlined but powerful enough to transform Notes into a universal scratchpad for anything you want to save. In line with iOS 9's move towards deeper integration between apps and the system, Notes wants to become the place where you save anything and find what you're looking for quickly.
As widely anticipated, Apple is bringing public transportation data to Maps for select cities around the world with iOS 9.
With a new Transit view, users will be able to view routes and directions for public transportation with easy to recognize departure times, walking directions, and iconography for stations and train/bus lines. Apple is including step by step directions (including walking required to get around a station) in the Transit view, which will launch this Fall in "Baltimore, Berlin, Chicago, London, Mexico City, New York City, Philadelphia, the San Francisco Bay Area, Toronto and Washington D.C., as well as over 300 cities in China, including Beijing, Chengdu and Shanghai".
The Maps app will also be enhanced with a new Categories view to browse specific businesses and POIs as well as suggestions for popular POIs around you. This should make it easier to explore new areas, and the feature will be available in the revamped Search page, too.
Apple Pay
Apple Pay will expand to the UK next month and, with iOS 9, it'll receive support for store cards to take advantage of loyalty and reward programs. The correct store card will be automatically presented by Apple Pay upon initiating a transaction at a compatible terminal and rewards will be redeemed using Apple Pay as well.
In a unification of multiple initiatives, Apple is rebranding Passbook to Wallet to signify bigger plans. Apple wants to replace the wallet with services that use the iPhone's hardware (Touch ID, NFC, Secure Enclave, location) and infrastructure, but this plan will likely take years to execute at a global scale.
Performance
In the ninth version of iOS, Apple is also focusing on improving performance, security, and battery life while ensuring that more people will be able to upgrade to the latest OS more quickly.
From a battery life standpoint, Apple is promising an extra hour of additional device usage thanks to improvements in the efficiency of "apps and key technologies". iOS 9 will try to trim battery usage as much as possible to preserve battery life, and will do so by employing a variety of tricks such as keeping the screen off when a notification comes in and a device is facedown on a table and offering users a new Low Power Mode that, when activated, disables Mail fetch, Background App Refresh, motion effects, and animated wallpapers – effectively reducing performance to prioritize battery life.
iOS 9 is also making core apps faster through the adoption of Metal, which will rely on a more efficient usage of the CPU and GPU for faster performance. To the end user, this will result in shorter launch times, smoother scrolling, and speedier animations.
Last, Apple is implementing new security measures and making it easier to update to the latest version of iOS. In terms of security, iOS 9 will move from four digit passcodes to six digit passcodes, going from 10,000 possible combinations to a million. And, by streaming software updates directly to a device, they're trying to allow more people to update to the latest version of iOS – in an iOS 9's case, the final update will weigh around 1.3 GB instead of the 4.58 GB required by iOS 8 last year. All devices capable of running iOS 8 will be eligible for the iOS 9 update later this year, but some features won't likely be available on older hardware.
Since iOS 7, Apple has been criticized for the concerning instability of its mobile OS updates, and iOS 9 wants to fix the missteps of the past two years by delivering higher performance at a fraction of the storage and power consumption. At this stage, it's not clear how much of Apple's promise will translate to actual benefits in real life, but the company tends to be fairly conservative with these claims, so I'd tend to believe we truly should expect major stability and performance gains in iOS 9.
Breaking Down Barriers
Last month, I wrote about my desire for iOS to mature in its ninth release. While some of my wishes didn't come true today, I feel like, for the most part, Apple delivered exactly that, and then surprised us with developer APIs and other minor but welcome changes.
iOS continues to grow up, and now it wants to blur the line between app and OS. With Search and Intelligence, iOS can look for content into apps and learn from your habits to understand which app you're going to need and when. On iPad, a revised multitasking experience will enable a higher degree of productivity by pinning apps, being more efficient with external keyboards, and taking the video player into any app you need to use. The interplay of hardware and software will be even tighter in iOS 9, with Split View taking advantage of the device's computational power to deliver a superior tablet experience.
With iOS 9, it feels like Apple is letting the iPad be the iPad. A large canvas for apps, now more powerful and flexible. Not a straight copy of the traditional PC, but a modern take on PC multitasking reimagined for touch and apps. These features have the potential to fundamentally change how work gets done on an iPad.
Increasingly, apps are becoming a deep layer of the OS rather than superficial additions to it. Apps define our habits, the content we create, how we work, and the people we communicate with. There are still some missing pieces to the puzzle (namely, an API for Siri), but the technologies and features announced by Apple prove one thing: iOS derives its biggest value from apps, and it's only obvious at this point to provide a deeper connection between iOS and apps, system features and user activity.
On the surface, the amount of new features in iOS 9 doesn't seem comparable to last year's massive iOS 8 release, but the changes to user experience (especially on iPad), Siri, and performance could be just as profound and beneficial.
iOS 9 is not a Snow Leopard release. It shows a deep care for refinements and improvements, but also bold new ventures such as multitasking, News, or Intelligence.
This dualism will make for an interesting 2015.
About Joyk
Aggregate valuable and interesting links.
Joyk means Joy of geeK