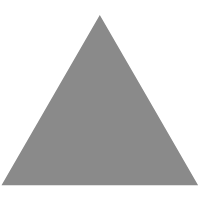 3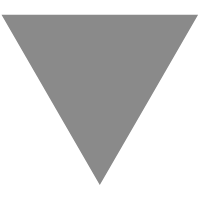 The Best WordPress Themes for Churches
source link: https://www.vandelaydesign.com/best-church-themes/
Go to the source link to view the article. You can view the picture content, updated content and better typesetting reading experience. If the link is broken, please click the button below to view the snapshot at that time.
The Best WordPress Themes for Churches
The website is a critical aspect of any church today. While that has been the case for several years, it's become even more evident in 2020 as most churches have not been able to gather in-person.
Church attendees and members rely on the church website to get information and updates, and those who are looking for a church to attend will often start by researching online. Simply put, if your church does not have an effective website, you won't be able to maximize the church's impact.
Many churches in need of a quality website at an affordable price are turning to WordPress. One of the main reasons for this is the number of themes (templates) that have been designed and created with the needs of churches in mind. Thanks to the best WordPress church themes, it's possible to get a high-quality website at a price any church or organization can afford.
Of course, budget is always a factor with churches and other non-profit organizations. WordPress is free to use as a content management system (CMS). Most of the themes designed specifically for churches must be purchased, but with prices under $100, the cost is much lower than most options for church websites. Combine your theme with a fully-managed hosting solution like WPEngine and you have a hassle-free WordPress website that will effectively meet the needs of your church.
Best Church WordPress Themes
If you've decided that WordPress may be the best platform for your church website, you'll need to find the right theme. Thankfully, there are some very good options available.
Our Top Recommendation: Divi
Our favorite WordPress themes are from the popular shop Elegant Themes. Their theme Divi is the #1 WordPress theme available because it features a beautiful design and offers endless customization options that make it possible to create your own unique website without touching any code.
Divi comes with more than 800 pre-designed templates that you can choose from, including some excellent templates that have been designed with churches in mind. There is a template pack that includes all of the pages you would need for your church site. You can use these templates to quickly create your site, or use them as a starting point and customize them to suit your needs. (Preview the demo here.)
To get access to this theme and start using it for your church website, you'll need an Elegant Themes membership. The membership costs $89 per year, which includes customer support from Elegant Themes. I've had an Elegant Themes membership since 2014 and I can verify that their customer support is excellent.
With hosting from WPEngine or Bluehost and the Divi theme, your church can have a reliable, high-quality website at an extremely affordable price.
Native Church is a beautiful theme that includes all of the important features that your website needs like an event calendar, a sermon manager, and a drag-and-drop builder that gives you full creative freedom over your site.
ChurcHope is a great-looking responsive theme. Its features include options for customizing colors, one-click install, custom widgets, shortcodes, events management, and more.
My Religion is one of the best-looking church WordPress themes available. Aside from its appearance, it's also a very functional theme that allows you to easily manage sermons and events, collect donations, and more.
If you're looking for a theme that will help your church to stand out with a great-looking website, Grace is another option that you should consider. Manage sermons, events, and donations. Grace also uses Visual Composer, a popular drag-and-drop page builder, to allow you to customize your site as needed.
Bethlehem is a flexible theme that gives you many options to control the look of your site, including eight different header styles. The theme options panel gives you a huge variety of details that you can easily control.
Our Church features a clean design that will help your website look amazing. Of course, it also makes it easy to upload and manage sermons, create an event calendar, and handle all of the content on your site. You can create certain causes that visitors can donate towards.
Blessing gives you three different homepages to choose from. The option shown in the screenshot below uses a full-page slider that looks awesome. You can manage sermons and events and even customize the design of your site as needed.
New Life comes with a few different pre-built layouts, or you can use the drag-and-drop builder for greater flexibility and control. It's a well-designed theme that has all of the features and functionality that you'll need.
Alone is a very popular theme for non-profit organizations. It includes many different templates, including a few that have been designed specifically for churches. You'll get all of the features you need, like the ability to post upcoming events and sermon media files.
This theme comes with several different layout options, plus a drag-and-drop builder that provides even more potential if you want to customize or create your own layouts. It includes an event management system as well as a plugin for managing sermons on the site.
The Wise Church theme stands out because it includes support for live chat and live streaming. With live streaming becoming increasingly popular, this is a theme that you may want to consider.
Salvation is a beautiful theme with a clean design that makes it easy to have a well-designed website. It includes the necessary functionality like sermon and event management.
Chapel features a clean layout and design. It comes with elements that allow you to accept donations, manage events, and upload sermons. The theme comes with pages pre-designed for specific purposes, like recent sermons, location/directions, and more.
This theme comes with a variety of pre-designed pages for different purposes. It also allows you to manage events and sermons and display them attractively on your site.
Nazareth is a well-designed theme that includes features like event management and the ability to accept donations. One area where this theme is somewhat lacking is related to capabilities and options for managing sermon audio and video.
Choose from several pre-built pages to get your site set up quickly and easily. There are three different pre-made header styles that you can choose from.
Easily manage sermon audio and video files, update and manage event details, and customize the look and layout of your site with this theme. It includes six different footer layouts, three different blog layouts, 450 fonts to choose from, and more.
Zegen comes with the Elementor page builder plugin, giving you full creative control over the layout and design of the site. You can also use the existing pre-made designs.
Like the other leading church WordPress themes, Adore includes functionality for managing sermons and events, and you can even manage tickets for events. It also features a drag-and-drop page builder and more.
Churhius comes with two pre-designed homepage options, as well as other inner-page templates. You can also customize those designs or use the drag-and-drop builder. You can easily manage events and sermons with this theme as well.
This theme was created for Buddhist temples, but obviously, it could be used for other types of churches as well. It features a nice pleasing design. You can easily manage events, accept donations, and customize hundreds of details of the site.
Shaha was created for Islamic Centers and Mosques but could be used for other types of churches or organizations. It features several different layouts and an event manager. The one significant difference from most of the other themes featured here is that Shaha does not have built-in support for managing sermons, so you would need to use a plugin if you want that functionality.
Vihara is a gorgeous theme designed with Buddist temples in mind. Start with one of the pre-built pages and use the theme options to control the look of your site. Like Shaha, Vihara does not include a sermon manager.
This theme features a video background on the homepage that makes it possible for you to leave a strong impression on first-time visitors. It also includes the necessary functions like sermon and event management, as well as donations and a customizable Google map.
Ichthys has a little bit of a different look and feel than you'll find with many church themes. Its donation functionality is more robust than what you'll find with many other church themes. You can create different causes or projects and allow websites visitor to donate to any of those specific purposes.
Choosing the Right WordPress Theme for Your Church
With so many good options available, picking one theme can be a challenge. Here are a few factors that should be considered.
Longevity
Ideally, you'll want to choose a theme that you'll be able to continue to use for years. All of the themes showcased here will give you some options for changing up the design of your site, so sticking with one theme for years doesn't mean that your website will never change. You'll be able to keep it fresh without the need to change themes.
When you're thinking about longevity, be sure that you're not choosing a theme with a design style that is likely to become outdated soon. If the design is already a little bit dated, this will become an even bigger issue in the future.
Longevity can also be a concern because you'll want to know that the theme's developer will still be around and updating the theme a few years from now. This is one of the reasons why we strongly recommend going with Divi from Elegant Themes.
Elegant Themes has been around for more than a decade and they've developed a reputation as one of the best theme shops. As a result, they're likely to be around for a long time. Divi is their flagship product and they are constantly improving and developing Divi, so you can be confident that you'll be able to continue to use Divi for a long time.
Features
What features does your church website need? Make a list and then be sure any theme you're considering will meet your needs. Keep in mind that you can also use plugins to get the features that you need. If a theme doesn't include a feature that you need, chances are, there are several plugins you could download that would fill the gap and meet your needs.
Flexibility
Most of the themes featured here are highly flexible and give you plenty of options to customize layouts and design styles. Again, this is one of the reasons why we recommend Divi. The Divi Builder gives you unparalleled flexibility so you can be sure that you'll be able to create the website that your church needs.
Pricing
Pricing is always a factor that should be considered, but don't make it the most significant factor in your decision. The good thing is, most of these themes are priced very close to one another, so it won't make a huge difference which theme you choose. You could purchase any of these themes for less than $100. That's a great price to get a high-quality website that will help your church in many ways
Final Thoughts
All of these church WordPress themes have the capability of meeting the needs of most churches. While there are a number of different options available for church websites, WordPress is one of the most economical and these themes also make it possible to get a really awesome website at a budget-friendly price.
About Joyk
Aggregate valuable and interesting links.
Joyk means Joy of geeK