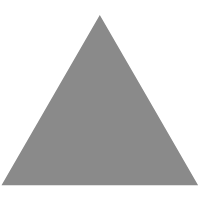 7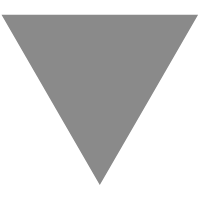 Google Chrome and Microsoft Edge Browser Performance with View Planner
source link: https://blogs.vmware.com/performance/2020/10/chrome-edge-browser-perf-view-planner.html
Go to the source link to view the article. You can view the picture content, updated content and better typesetting reading experience. If the link is broken, please click the button below to view the snapshot at that time.
By Sravya Kondam and Atul Pandey
Chrome is a widely used browser that runs on the open-source Chromium engine, and recently Microsoft has released its Edge Browser with this same engine. So we decided to experiment and compare the performance of both browsers in a virtual desktop infrastructure (VDI).
We used the VDI benchmarking tool VMware View Planner 4.5 to compare the performance and scalability limits with Chrome and Edge browsers.
Test Description
To understand the performance of Chrome and Chromium-based Edge, we performed a few View Planner experiments and compared the following parameters:
VM consolidation
CPU usage
Memory usage
Latency of various operations like open browser and browse a page
For the experiments, we used the View Planner Standard_Profile with Chrome and Standard_Profile_Edge with Edge. These profiles are suitable for this comparison because they have the same application workloads except browsers. To learn more about the View Planner work profiles, go to the View Planner user guide.
Testbed Setup
2-socket node configuration
Processor type 
Intel Xeon Gold 6140 Processor @ 2.30GHz
Logical processors 
72
Memory 
766.46 GB
Storage 
2.91 TB (SSD)
vSphere/ ESXi version 
6.7.0
Virtual machine configuration
vCPUs
2
Memory
4 GB
Storage
50 GB
Software versions used for test
Product
Version
VMware View Planner 4.5 Google Chrome 84.0.4147.89 Microsoft Edge 83.0.478.37
Also, we optimized the base VM using the VMware OS optimization tool and created instant clones using VMware Horizon.
 VM Consolidation Test
We sought, as our main goal, to measure how many VMs could be consolidated on a single host and still give good performance. We considered the below performance parameters in this experiment.
Performance Parameter
Threshold
CPU-sensitive operations (Group A) < 1 Seconds Storage-sensitive operations (Group B) < 6 Seconds Ratio of actual-to-expected operations (O/E ratio) > 0.9 Discarded desktop count < 2% Memory usage of each desktop host < 90%
We followed this blog and performed experiments by changing the number of VMs on our host.
We observed a slight decrease in the VM count with the Chrome test. Following is the VM consolidation comparison with Chrome and Edge tests.
CPU Metrics
We compared the average values of CPU usage, CPU core utilization and CPU utilization. To understand how these values are calculated, go here.
Following is the CPU usage comparison graph for 230 VM tests with Chrome and Edge.
Memory Usage
We compared average values of Consumed Memory, Active Memory, Memory Usage, and the maximum value of Memory Ballooning. To understand the above terms, go here.
The following figure shows the results when we ran the 230 VM tests.
Memory Usage, Active Memory, and Consumed Memory are all somewhat higher in Chrome than in Edge. Also, Memory Ballooning didn't occur with Edge.
Operational Latency
View Planner performs browser operations such as open, close, and navigate to a new page; it also reports the latency values of these operations. Below are the operational latencies reported for Edge and Chrome with the 230 VM test. We took the mean of 3 iteration values for each workload on all the VMs under test.
Edge operations are slightly faster compared to the Chrome operations. Navigating between web pages is almost similar in both cases, but Edge opens and closes faster than Chrome.
Conclusion
Based on our performance tests, we observe there is a marginal decrease in VM consolidation with Chrome compared to Edge. Chrome consumes higher memory than Edge, while CPU usage is marginally higher with Chrome. We also observe that Edge is slightly faster compared to Chrome.
Contact Us
If you have any questions or want to know more, reach out to VMware View Planner team at [email protected]. The View Planner team quite actively answers this community email.
About Joyk
Aggregate valuable and interesting links.
Joyk means Joy of geeK