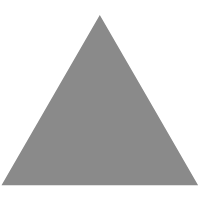 15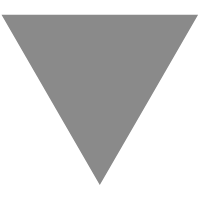 Analyzing iPhone X, iPhone 8 and iPhone 8 Plus
source link: https://fuzzyblog.io/blog/iphone/2017/09/13/analyzing-iphone-x-iphone-7-and-iphone-7-plus.html
Go to the source link to view the article. You can view the picture content, updated content and better typesetting reading experience. If the link is broken, please click the button below to view the snapshot at that time.
Analyzing iPhone X, iPhone 8 and iPhone 8 Plus
Sep 13, 2017
I am not an Apple blogger – I leave that to people like Daring Fireball but I am an avid Apple user. Between my wife and two sons, all of us have at least one Mac, iPad or iPhone. I wrote this piece to analyze the differences between the new iPhones and help analyze how to spend what ultimately will be quite a bit of money.
Note: This is all sourced from the web; my thanks to all the wonderful coverage cited below. Particular kudos to Quincy Larson for his salient FaceID analysis.
Understanding Your Personal Phone Usage
I think the key to deciding whether or not to upgrade is to understand your personal phone usage and then if the new phones offer you a benefit. You don't have to upgrade. Let me repeat that – you don't have to upgrade. Personally I am still running a 128 gig iPhone 6. I never made the leap to the 7 because I use the smaller phone form factor and the camera was mostly unchanged from the 6 to the 7. Given the importance of the camera to people's daily lives, I was delighted to see all the camera updates in the iPhone X - it is now the same camera as the 6 plus / 7 plus but in the smaller phone's form factor (ok the X is a little bit larger but I would deem it insignificant).
My iPhone usage pattern is simple: it goes everywhere I go. I carry it constantly and the only place I don't take it is swimming. I've carried it with me when I was:
working on a roof
cutting down trees
fishing
working out
cooking
In aggregate, I use my phone more than any other computing device. I compute less with it than I do a laptop but I use it more (if that makes sense).
Since I am using an iPhone 6 still, this means that I am now two cycles removed from current. Consequently my battery life is such that I have to recharge during the day even when I'm not using the GPS, I'm constantly running out of space, the screen is scratched (no clue how that happened). I am thus in the market for a new phone.
New Phones Summarized
There are three new phones:
iPhone 8 (similar to the current 7). $699.
iPhone 8 Plus (similar to the current 7 plus). $799.
iPhone X (the new phone). $999. Slightly bigger physically than the current iPhone 6 / 7 base model but NOT at all as large as the plus model.
The iPhone X is the new hotness with an all new form factor, better camera, no home button and an OLED screen. Both the iPhone X and iPhone 8 offer wireless charging although Apple's own wireless charging mat will not ship until "2018". Given the AirPod shipping delays this is concerning. Technically any Qi compatible charging mat can be used but my suspicion is that Apple's will somehow be better / faster (otherwise why the delay).
Key Stats
iPhone X is available for pre-order on October 27 w/ launch on November 3
iPhone X is available in 256 and 64 gig capacities
iPhone X has the same camera as on the 7 Plus.
iPhone X has no home button and no TouchID.
iPhone X claims 2 hours longer battery life than the iPhone 7.
Animoji is exclusive to the iPhone X
iPhone 8 is available for pre-order on September 15th with launch on September 22
iPhone 8 and iPhone 8 Plus offer 12 MP cameras but the 8 Plus also has a telephoto lens.
See the Compare page for more.
Qualms and a Decision
My biggest issue with the iPhone X is the lack of the home button and TouchID. This is a fundamental change to the iPhone interface and one that greatly concerns me. Quincy Larson raises some excellent points on why you shouldn't unlock with your face. Personally I find the need to unlock your phone while driving (GPS, play a podcast, etc) and the new FaceID feature disturbing to say the least. As the parent of a driving age teenager, I will not be eager to see him get anything with FaceID. Thankfully the device cost alone will prevent that but in a few years …
Based on the analysis that I've done so far, I'm likely to upgrade to the iPhone X and do it through Apple's monthly plan. From what I've read, this amounts to about a $12 and change difference over the baseline 7 model and while I don't like the $999 price, I don't think that's too much for something that I use constantly and travels with me literally everywhere I go that isn't a swimming pool.
The tipping point that pushed me over the edge to the new iPhone X was the new camera features being available in the iPhone X's smaller form factor. Had iPhone X had the same camera as the iPhone 7 then I likely wouldn't have upgraded at all. And had the iPhone 7 had the new camera as the iPhone X or 7 Plus, I likely would have decided to stay with the traditional home button design and not risked learning the new gestures.
See Also
Here are some excellent breakdowns:
About Joyk
Aggregate valuable and interesting links.
Joyk means Joy of geeK