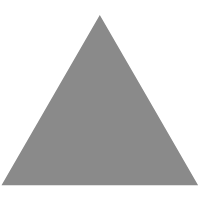 2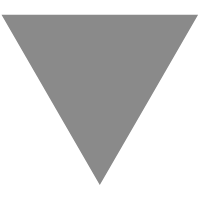 Collected Notes on Success and Happiness
source link: https://betterexplained.com/articles/collected-notes-on-success/
Go to the source link to view the article. You can view the picture content, updated content and better typesetting reading experience. If the link is broken, please click the button below to view the snapshot at that time.
This is a collection of thoughts, my own and from the web, on success. The list will grow as I do! :)
Richard St. John's TED Talk
This was a 3-minute video outlining 8 factors leading to success. I organized them into buckets:
Do what you love: Passion
Determination: Hard work, focus, push yourself, get good
Make something useful: Ideas, serve others
Keep your chin up: Persist
I really want to highlight the last point: persist in the face of failure and other CRAP:
Criticism
Rejection
Jerks (or another word for a non-nice person)
Pressure
This video was also a great example of the 80/20 rule. In 3 minutes you got the gist of the presentation. Would it have been 10-times better if it was 30 minutes long? No.
Can you get more from ten 3-minute videos instead of one 1/2 hour video? Probably.
An unmentioned part of success may be realizing when you've hit the point of diminishing returns and knowing when to move on.
Steve Jobs (Stanford graduation speech and video)
Selected quotes from the Full Transcript:
You've got to find what you love.
Stay Hungry. Stay Foolish.
Your time is limited, so don't waste it living someone else's life. Don't be trapped by dogma – which is living with the results of other people's thinking. Don't let the noise of others' opinions drown out your own inner voice. And most important, have the courage to follow your heart and intuition. They somehow already know what you truly want to become. Everything else is secondary.
Remembering that I'll be dead soon is the most important tool I've ever encountered to help me make the big choices in life. Because almost everything – all external expectations, all pride, all fear of embarrassment or failure – these things just fall away in the face of death, leaving only what is truly important. Remembering that you are going to die is the best way I know to avoid the trap of thinking you have something to lose. You are already naked. There is no reason not to follow your heart.

Note: Very true. It's human nature, myself included, to not appreciate things until they are gone (or have a credible threat of being taken).
"Music and Life" from Alan Watts
"In music, one doesn't make the end of the composition the point of the composition."
We are motivated by the carrots of grades and success. Elementary > Grade School > High School > College > Grad School > Job
When you "get" success at 40, it's a let-down. A hoax.
We think of life as a journey with a destination (success, heaven). But we missed the point. It was a musical thing, we were supposed to sing and dance while music was being played.
About Joyk
Aggregate valuable and interesting links.
Joyk means Joy of geeK